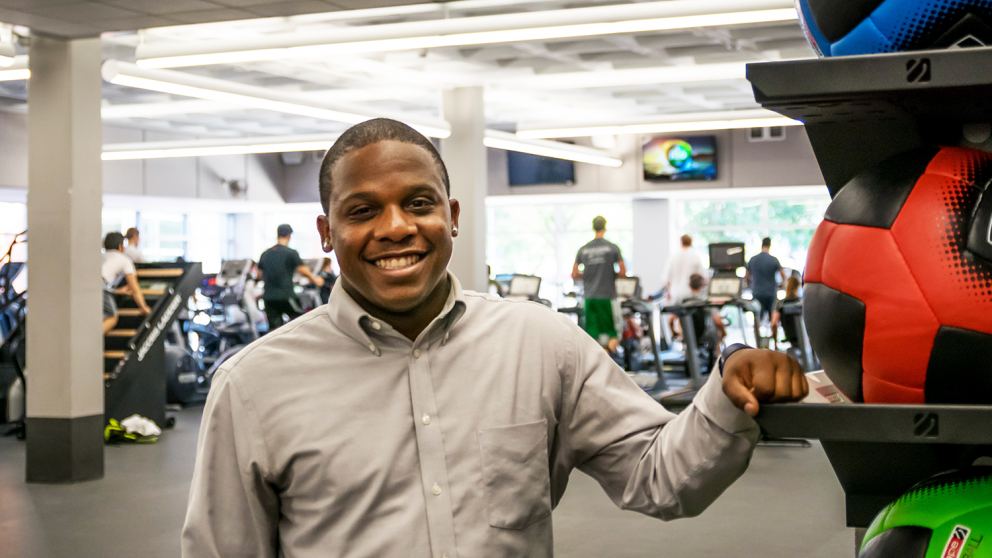 Sport Management major Brandon Smith recently received the 2017 William N. Wasson Student Leadership and Academic Award from the National Intramural-Recreation Sports Association (NIRSA). This prestigious award is given annually to top recreation-focused undergraduate and graduate students who exemplify exceptional leadership and service to their university.
Smith is one of 20 students to receive the award nationally and the only student from NC State. He attended the NIRSA National Conference in Oxon Hill, M.D. to receive the award and network with industry professionals.
"The award has already been very beneficial for me," Smith said. "Being recognized nationally for my leadership has really helped to bolster my resume and make me that much more marketable to potential employers."
Smith has a reputation as an extraordinary student leader at NC State. He's lead his peers as the Co-Coordinator of the College of Natural Resources Ambassador program, the President of Rho Phi Lambda Honors Fraternity, and Program Assistant in University Recreation's Sports Programs Department. He's served on a teaching awards committee, academic review committee, and scholarship committee, as well as participating in the College of Natural Resources First-Year Engaging Leaders Program. He's also the recipient of two Parks, Recreation, and Tourism departmental scholarships.
"Serving as a student leader has taught me to always be on my A-game," Smith said. "When you are a leader on campus, you are always representing yourself and the organizations you hold leadership positions in. I strive to always do my best to not only represent myself in the best light, but also my organizations and NC State as a whole."
He's also an advocate of future student leaders and suggests that all students not just get involved in whatever interests them, but take the next step toward building their resume and becoming a better person. "I recommend being a student leader to anyone because of the wealth of experience that it gives you," Smith said. "Being in a leadership position helps you develop the soft skills you need in the workplace and makes you that much more marketable and competitive after graduation."