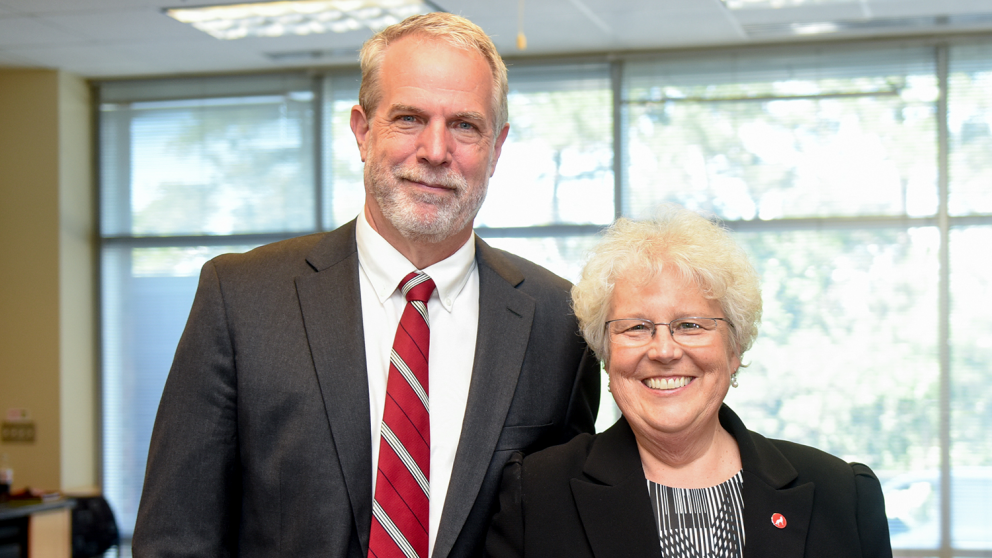 Dr. Bob Abt, Professor of forest economics and management, was recently named the Carl Alwin Schenck Professor. This professorship, recognizing an outstanding scholar and teacher in the Department of Forestry and Environmental resources, was established by former Dean Richard Preston in 1953 after the death of Carl Alwin Schenck, who was chief forester of George Vanderbilt's Biltmore Estate in Asheville and the first man in the U.S. with thorough training in scientific forestry.
Dr. Abt has more than 25 years of research experience in bioeconomic modeling of forest resources, forest carbon and markets. He developed a user-friendly empirically based economic modeling framework to bring a hands-on, forward-looking market perspective to local strategic forest planning. The success of that modeling framework led to the formation of the Southern Forest Resource Assessment Consortium (SOFAC), which he co-directs with Dr. Fred Cubbage. SOFAC includes consulting firms as well as the primary wood consuming industries and corporate forest landowners in the South.
Dr. Abt also works with environmental NGOs, the EPA, the U.S. Forest Service, and the National Academy of Sciences on domestic forest market issues. He has worked with the UK Department of Energy and Climate Change and the EU Directorates of the Environment, Energy, and Commerce on bioenergy and carbon questions. During his tenure at NC State, he successfully expanded NC State's influence as the go-to place for strategic landscape level thinking about the future of the southern forest resource.
As a teacher of natural resource management and forest economics, Dr. Abt motivates students to quantitatively examine trade-offs at different spatial and temporal scales to improve decision-making. As a graduate advisor and mentor, he and his students influence private and public sector natural resource decision-making locally and globally. He has published extensively in the forestry and bioenergy literature and consistently secured external funding.
"Dr. Bob Abt is an outstanding scientist, teacher, and citizen in the Department of Forestry and Environmental Resources, College of Natural Resources and NC State University," according to his nomination.