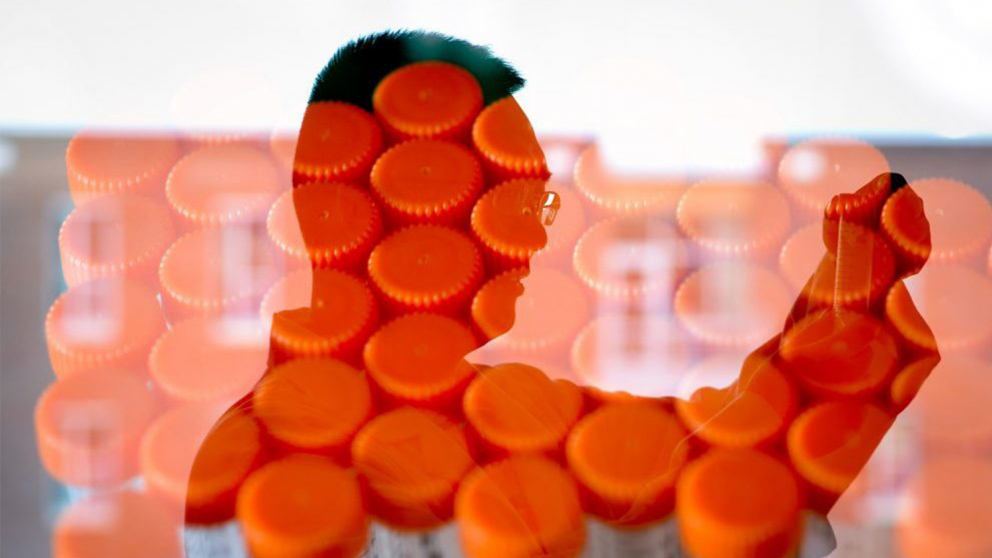 The spring semester is a busy time of year at the College of Natural Resources. Not only are students getting ready for finals and graduation, our faculty and staff are gearing up for research projects. Check out this snap-shot of some of our research projects and awards from this semester:
Forest Biomaterials
Micro-particles generated from laundering of cotton and other fabrics
PIs: Richard Venditti, Joel Pawlak, Jesse Daystar
The amount of micro-plastics in the ocean and their effect on marine life is a serious issue. A single garment can produce more than 1,900 fibers released during laundering in water per wash.  This proposal defines the quantity and characteristics of fibers released during the laundering of different types of fabrics and estimates the fate of those fibers during the waste water treatment process (screening, primary water treatment and secondary water treatment) as well as the degradation characteristics in oceans and lakes.
Novel Adhesives from Soybean Proteins and Biopolymer Blends
PIs: Daniel Saloni, Guillermo Velarde, Carlos Salas
This is an important step to develop adhesives for different applications free of formaldehyde. We are focusing on developing a more environmental friendly adhesive that can replace petroleum-based adhesives.
Understanding the Machinability of MDF and HDF
PIs: Daniel Saloni, Guillermo Velarde
The manufacturing of MDF and HDF with UF resins and PMDI resins results in different machinability of fiberboards. It is important for both resin suppliers and MDF/HDF manufacturers to understand the way these resins interact and adhere to fibers and the how they affect properties like machinability.  
Forestry and Environmental Resources
Acidification in lowland Neotropical streams: Building on a 25-year study of groundwater-surface water interactions
PIs: Marcelo Ardon (NC State), Alonso Ramirez (University of Puerto Rico), Catherine Pringle (UGA), Gaston Small (University of Saint Thomas).
This project examines how changes in precipitation will affect rainforest streams in Costa Rica, and will advance our understanding of how extreme events will affect tropical streams.
UAS Roadmap
PIs: Josh Gray
Our project is designed to provide authoritative guidance to NCDOT on the use of Unmanned Aerial Systems (UAS) remote sensing for mapping wetlands. Minimizing transportation related impacts to wetlands is important for a host of ecological, regulatory and financial reasons. NCDOT and our team expect that recent advances in UAS remote sensing will allow for faster, more accurate and less expensive wetland identification at the road planning stage. This project supports collaborative research between NCDOT and NC State, and involves co-investigators across 4 NC State colleges (College of Natural Resources, College of Agriculture and Life Sciences, College of Engineering, and College of Sciences), the Center for Geospatial Analytics and NGAT. 
Parks, Recreation and Tourism Management
Health Matters
PIs: Jason Bocarro, Michael Kanters, Aaron Hipp, Michael Edwards, Myron Floyd (Parks, Recreation and Tourism Management); Annie Hardison Moody, Lindsey Haynes Maslow, Dara Bloom, Michael Schulman, Carolyn Dunn, Lorelei Jones (College of Agriculture and Life Sciences); Sarah Bowen (College of Humanities and Social Sciences)
The increasing prevalence of obesity in the U.S. creates a significant public health problem for children and adults. This project, funded by the CDC, utilizes evidence-based obesity prevention strategies in multiple community settings to provide an integrated approach to healthy eating and physical activity in the four NC counties with the highest obesity rates (Edgecombe, Lee, Halifax and Northampton counties).
Strengthening local food systems through children: The role of agritourism in agricultural literacy and purchasing behaviors of local foods
PIs: Carla Barbieri, Kathryn Stevenson, Whitney Knollenberg
This research will examine the impact of agritourism experiences on elementary school students' agricultural literacy and their parents' intention to purchase local products. The findings of this research will help identify opportunities to use agritourism as a way of increasing students' knowledge of food systems.
Thinking Outside the Pillbox: Prescribing Parks for Community Health
PIs: Jason Bocarro, Aaron Hipp, Michael Kanters and Myron Floyd
Inefficiencies in the U.S. health care system create barriers to providing the highest quality of prevention and treatment services, particularly for vulnerable communities. What the U.S. spends for health care, relative to improvements in population health, highlights symptoms of a failing system. New preventative healthcare approaches that incorporate existing community services, such as park and recreation facilities and programs, can support and facilitate sustained involvement in health behaviors. This research is a collaborative effort between NC State, four Federally Qualified Health Centers (FQHC) and the N.C. Division of Public Health, Chronic Disease and Injury Section examining the impact of a park prescription program on patients with hypertension or diabetes.
Extension and Outreach
Integrating K-12 Curriculum, Science and Monitoring to Inform Wild Horse Public Education in Cape Lookout National Seashore
PIs: Renee Strnad, Kathryn Stevenson, Nils Peterson, Sarah Carrier
Shackleford Banks is the southernmost island in the Cape Lookout National seashore, where one of the largest attractions is a herd of feral horses. This project will evaluate and improve current horse-visitor interaction related management and facilitate upper elementary and middle school K-12 outreach materials associated with this effort. A team of teachers will work directly with horse biologists during the summer to write curriculum for classroom use to help teach about the horse population.
North Carolina Sentinel Landscape Partnership in Support of Military Readiness
PIs: Robert Bardon, Dennis Hazel
The NC Sentinel Landscape Partnership (NCSLP) is a coalition of groups representing conservation, natural resource and economic interests to address preservation on a landscape scale in association with the military. The coalition is working in the public interest to advance national defense, conservation and working lands in North Carolina simultaneously to ensure that development and land use have minimal impact on military readiness, working lands and conservation.
 NC Project Learning Tree (PLT) Facilitator Training
The NC PLT Program is a partnership between NC State Extension Forestry, NC Forest Service, and NC Forestry Association. Trained facilitators host environmental education professional development workshops based on the PLT curriculum across the state, createing a new cohort of trained facilitators at environmental education centers across the state, as well as updating past facilitators.