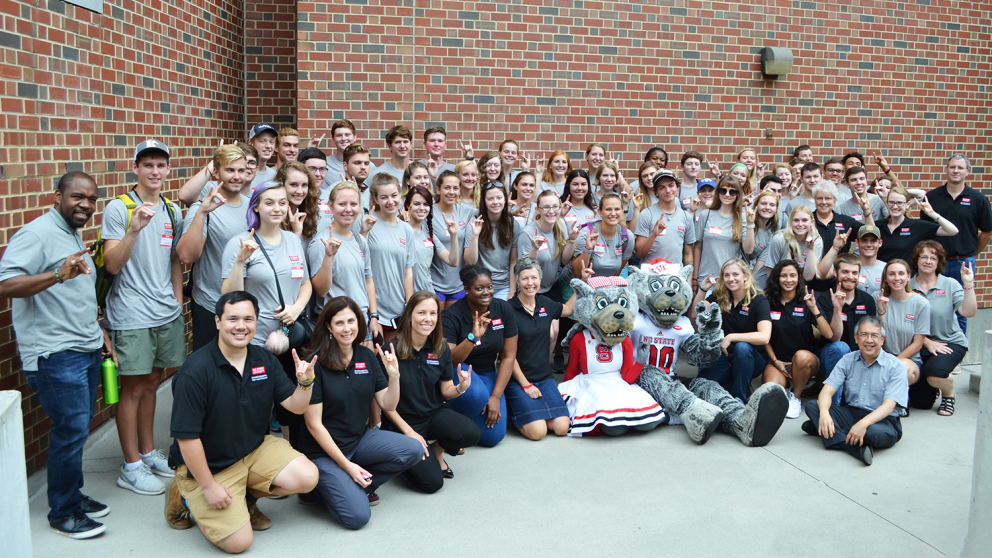 The College of Natural Resources is excited to welcome the first class of Environmental First Year (ENVFY) students. A collaboration between the College of Natural Resources, the College of Sciences and the College of Agriculture and Life Sciences, ENVFY encourages students to explore environmental options at NC State, from geosciences to sustainable materials, and everything in between.
The more than 80 students currently enrolled in ENVFY will complete a full first-year curriculum, including an ENV 101 course, that allows them to explore different environmental degree programs from a participating college that suits their interests. The first semester opens up doors to courses, majors, minors and focal areas across the university to help students understand their career options and boost their success at NC State.
Surrounded by a community of environmentally-focused faculty, staff and fellow students, ENVFY participants will grow both as individuals and scholars. The community provides social and professional development opportunities, as well as academic support through a dedicated ENVFY advisor. Each class cohort is full of students excited to roll up their sleeves and get to work on some of our greatest environmental challenges.
Students will also develop working relationships with faculty, who are not only experts in their field, but passionate about the environment and supporting students. By building on these relationships, and gaining hands-on experiences outside the classroom, ENVFY students will leave the program ready to pursue pathways in fields related to environmental conservation and sustainability.
Current degrees of study include: