Graduation to Vocation: City Recreation Programmer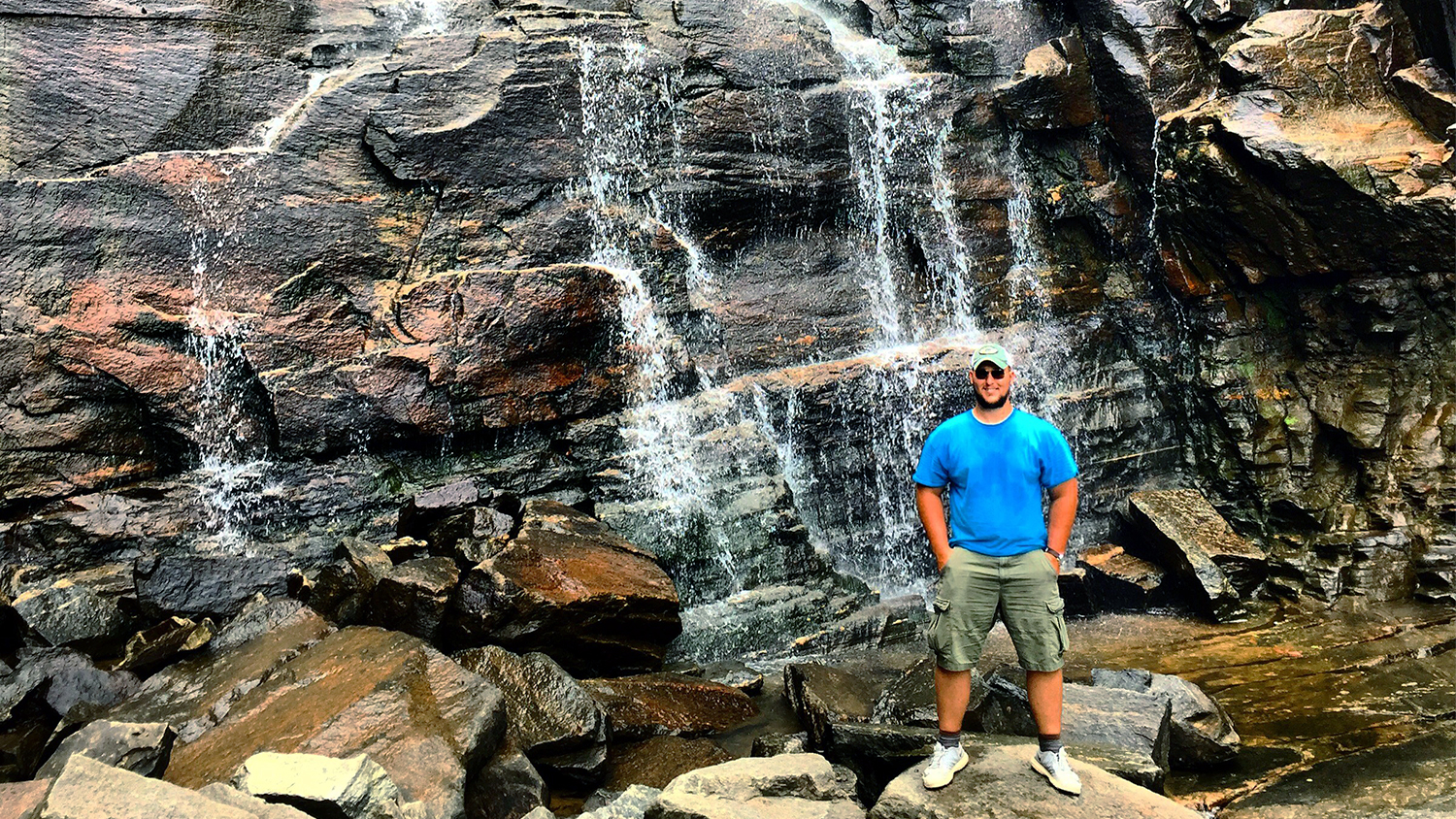 Durham Castellaw, a Hickory, N.C. native and 2016 graduate, couldn't be more excited to put his Parks, Recreation and Tourism Management skills to work in his hometown as the City of Hickory Recreation Programmer. In his new position, Castellaw not only plans and coordinates events and programs for the surrounding communities, he's also the go-to marketing guy. When he's not out promoting an active lifestyle, you can usually find Castellaw at the Highland Recreation Center.
How do you feel the College of Natural Resources prepared you for life after graduation?
The College of Natural Resources prepares all students for life after graduation in amazing ways. First, the professors throughout the Parks, Recreation and Tourism Management program at NC State are second to none. Second, they care about you like you are family. They worked tirelessly to make sure I succeeded in any endeavor I faced, along with constantly encouraging me throughout my studies. They offered insight into any challenge I might face in future positions, while teaching me how to overcome and excel during times of struggle. They taught me how to work with budgets and be fiscally responsible for small programs, all the way up to handling an entire department's assets. These professors are the greatest resource that the College of Natural Resources can offer a student, and without their help I would not be where I am today. They are the greatest tool for how to prepare for life after graduation.
What experiences in the College of Natural Resources did you gain the most from?
Any alumni from the College of Natural Resources will tell you that our studies often have us travelling throughout the Triangle for different learning experiences and class projects. These hands-on trips by far had the biggest impact on me and my learning experience. Whether it was Dr. Roger Moore's excursions through the woods, Annette Moore's trips to different recreational facilities or Janell Moretz's ventures to learn about different types of entertainment venues, I gained real-world experience from all of these opportunities during the semester and would not trade that for anything! Also, I gained a lot through volunteer opportunities tied in with multiple classes. An organization I served was a group tied to the Raleigh Blind Bowlers Association known as the Raleigh Outlaws. These bowlers are hands-down the nicest group of bowling enthusiasts you'll ever meet, and they welcome new volunteers with open arms!
Did you complete any internships, co-ops, study abroad, undergraduate research or other hands-on experiences while at NC State?
While I was a student at the College of Natural Resources, I pursued multiple work opportunities in addition to my required internship. In addition to the hands-on experiences with various professors at the College of Natural Resources, I was offered an internship conducting data entry with Spring Engage. (a web-based marketing agency for the hotel industry based in Downtown Raleigh). I also worked for Intrepid Marketing Group (a sports marketing agency) as a Social Media Marketing Intern. Finally, I participated in a summer internship at The Summit Bechtel Reserve in Glen Jean, W.V. This particular work experience changed my life in multiple ways. It impacted me in the vast amount of knowledge I received from my supervisor, Ryan King, in the fields of program management, risk management and staff training/orientation. Also, it made me greatly appreciate the environment surrounding me, since on-site living all summer was in a tent!
What organizations were you a part of at NC State?
During my time at NC State, I was the Vice President of Health and Safety for Theta Chi Fraternity. This organization taught me the values of truth, temperance and tolerance, while promoting brotherhood amongst a diverse group of passionate NC State students. The Delta Rho Chapter of Theta Chi Fraternity shaped me into the man I am today and I'm forever grateful for that.
Any advice for students thinking about your major?
The Parks, Recreation and Tourism Management major is fantastic in the sense that it is so diverse in what roles you can take on. My advice would be to participate in any extracurricular activity related to your field of study. Volunteer as much as possible for as many organizations as possible. Visit your local recreational facilities, parks and senior centers to see how our field impacts your community. Call on your professors when you need assistance, they're there to help you. When you're in class, ask questions. Network as much as possible, you'll never know who you'll meet. Above all else, have fun! The PRTM program at the College of Natural Resources offers an unforgettable experience while fully preparing students for success in their respective roles.
What excites you most about your career and the future?
The wonderful thing about our field is that it's constantly changing. New and exciting ideas for programs emerge daily, while current programs are being revamped to become like new again. I'm the most excited for the incorporation of new technologies in Parks, Recreation and Tourism Management, along with the heavy focus nationwide to promote sustainability throughout local communities and cities. My department is constantly doing research on how to promote active lifestyles through new greenways, trails and outdoor exercising areas being implemented in local parks. In addition to this research, I'm always looking for new ways to implement new technology into my upcoming programs to provide participants a fun and innovative experience.