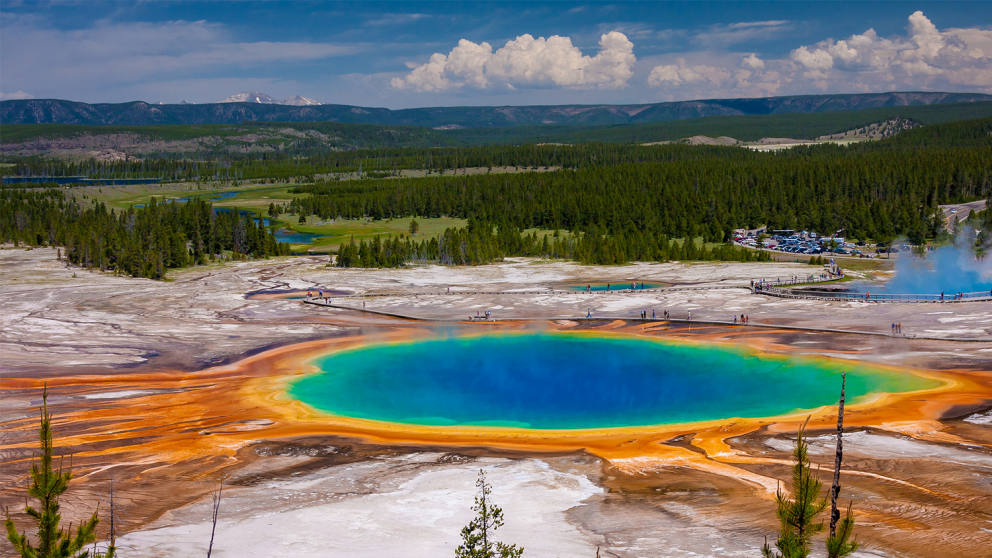 The College of Natural Resources is pleased to welcome Dr. Monica Turner, the Eugene P. Odum Professor of Ecology and a Vilas Research Professor in the Department of Integrative Biology at the University of Wisconsin-Madison, at the 2017 Frederick and Joan Barkalow Distinguished Conservationist Lecture. The event is open to the public and will be held on October 12, 2017, in the Piedmont Ballroom, Talley Student Union.
Dr. Turner will present, "Natural Disturbances and Forest Resilience: Lessons from Yellowstone" as her guest lecture. "Forests of Greater Yellowstone have historically been very resilient to high-severity natural disturbances, high-severity wildfires and episodic outbreaks of native bark beetles (Dendroctonae). However, the frequency, severity, and extent of natural disturbances are changing as climate warms. Long-term studies are already revealing evidence of change in forest ecosystem structure and function. In contrast to the robust forest recovery documented after the extensive 1988 fires, Yellowstone's forests may be less resilient to future disturbances."
About Dr. Turner
Dr. Monica Turner Eugene P. Odum Professor of Ecology and a Vilas Research Professor in the Department of Integrative Biology, University of Wisconsin-Madison Dr. Monica Turner's research emphasizes causes and consequences of spatial heterogeneity in ecological systems, focusing primarily on ecosystem and landscape ecology. She has studied fire, vegetation dynamics, nutrient cycling, bark beetle outbreaks and climate change in Greater Yellowstone for more than 25 years, including long-term research on the 1988 Yellowstone fires.
Dr. Turner also studies abrupt change in ecological systems, land-water interactions in Wisconsin landscapes and spatial dynamics of ecosystem services. She has published around 250 scientific papers; authored or edited six books, including a second edition of "Landscape Ecology in Theory and Practice;" and is co-editor in chief of Ecosystems.
She earned her Bachelor of Science in Biology from Fordham University in 1980 and her Ph.D. in Ecology from the University of Georgia in 1985. Turner is a past-president of the Ecological Society of America (ESA), a recipient of ESA's Robert H. MacArthur Award and a member of the National Academy of Sciences.