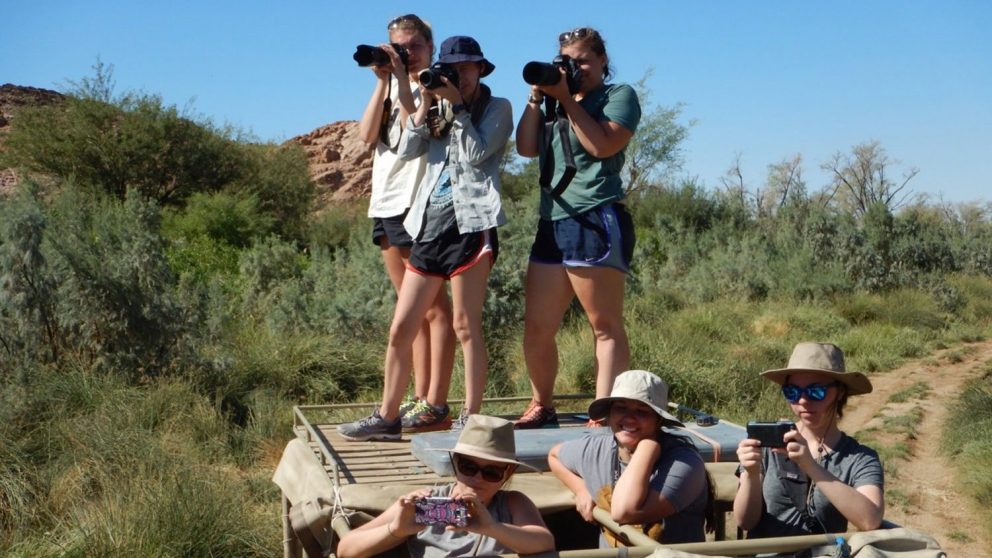 The College of Natural Resources Communications team is hiring student photographers for the fall and spring semesters. Photographers will be responsible for photographing College and student events throughout the year. Photos from these events will appear in the CNR Yearbook, The Pinetum, the CNR website and/or three departmental websites, CNR social channels and various printed publications that the CNR Communications team produces.
Student Photographer position requirements and information
Must be a full-time College of Natural Resources student.
Must use your own camera equipment and photo editing software.
This position pays $10/hour
Student photographers are responsible for their own schedule and work time. Work is event based and varies each week, meaning that some weeks have many events and some weeks have no events.
Edited photos from each event are due to your supervisor 24-hours after each event. Timeliness is important for photos used on CNR social channels.
Any video experience is preferred, but not necessary.
Interested students should email Brittany Sweeney (Brittany_Sweeney@ncsu.edu.edu) their resume and a link to their online portfolio. If you do not have an online portfolio, please email 5 recent photos. Please indicate if you have any video experience or are also interested in video opportunities.