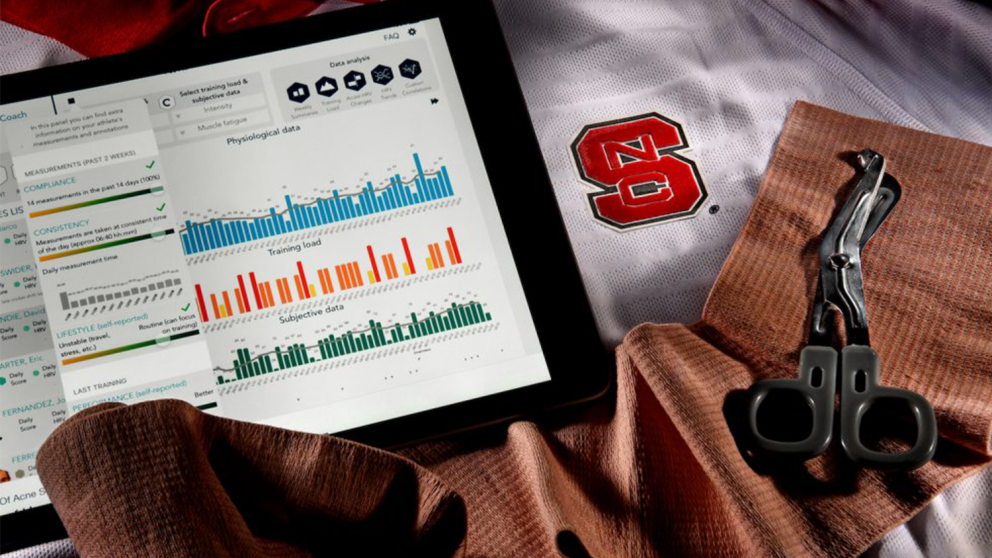 Sport Management major Sarah Bowman recently interned at Raleigh Orthopaedic Athletic Performance Center, a sports physical therapy center in Cary, N.C. As a Parks, Recreation and Tourism Management student, she is required to complete a 400-hour internship to graduate. Check out her hands-on experience as a physical therapy intern, supported by the CNR Student Assistance and Enrichment Fund.
How did this experience impact you?
Through this internship, I learned the ins-and-outs of a physical therapy clinic. I worked approximately 40 hours a week, getting hands-on experience in what being a physical therapist is like on a daily basis. I believe this internship has set me up well to pursue a career in this field in the future and allowed me to make valuable connections with people that I will utilize in the process of applying to graduate school.
How has this experience prepared you for your future career?
I will definitely consider a career in this field after completing my internship. I found that after working 400 hours at the clinic gave me a fairly accurate representation of what being a Physical Therapist really looks like, and I can see myself in this position in the future.
What did you enjoy most about your experience?
I loved meeting new people, both the patients and the staff, that I was around every day.
What did you find most challenging about your experience?
The long hours were challenging, but I got used to them after a couple of weeks.
What did you learn about yourself during your experience?
I learned that I am absolutely capable of pursuing a career in this field of study. I always believed that my communication skills were my weakest point, but this internship taught me that it is actually one of my strongest traits.
What organizations or student groups are you involved in?
I am a Student Athletic Trainer with the NC State Football team. This position is a lot of physical labor, but also a ton of fun. There are several other students involved in the program with similar career goals, so we all work together to help each other out.