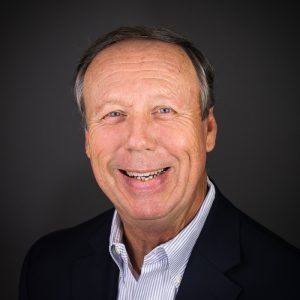 Phil Rea, who serves on the NC State Natural Resources Foundation, Inc. Board of Directors, recently received the National Distinguished Professional Award from the National Recreation and Park Association (NRPA). The award, which honors an individual who has made outstanding contributions to the field through their leadership, research, advocacy, community outreach and program development, is presented at the NRPA annual conference Best of the Best Ceremony.
The 2017 NRPA Best of the Best Ceremony recognized the inspirational people and programs that remind participants daily of the phenomenal work being done in the parks and recreation field. This includes the 2017 newly accredited and re-accredited park and recreation agencies and academic programs, 11 National Award recipients, Young Professional Fellows, Diversity and Student Scholarship recipients and newly certified CPRPs and CPREs.
Rea continues to serve the field of parks and recreation as a distinguished leader, practitioner and educator. He was superintendent of one of America's largest urban parks and as a faculty member at Indiana University and NC State University. He received the Distinguished Alumni, Hall of Fame and Outstanding Alumni Award from Indiana University, the Hall of Fame Award from the N.C. Recreation and Park Association and numerous other awards. He also directed three schools at Oglebay, serving thousands of parks and recreation professionals.
Rea was also Professor and Department Head Emeritus at the Department of Parks, Recreation and Tourism Management in the College of Natural Resources at NC State University. He also acted as the NC State University liaison and Director of two national training programs for parks and recreation professionals for the Revenue Development and Management School and the Directors School.