Graduation to Vocation: NC Wildlife Law Enforcement Officer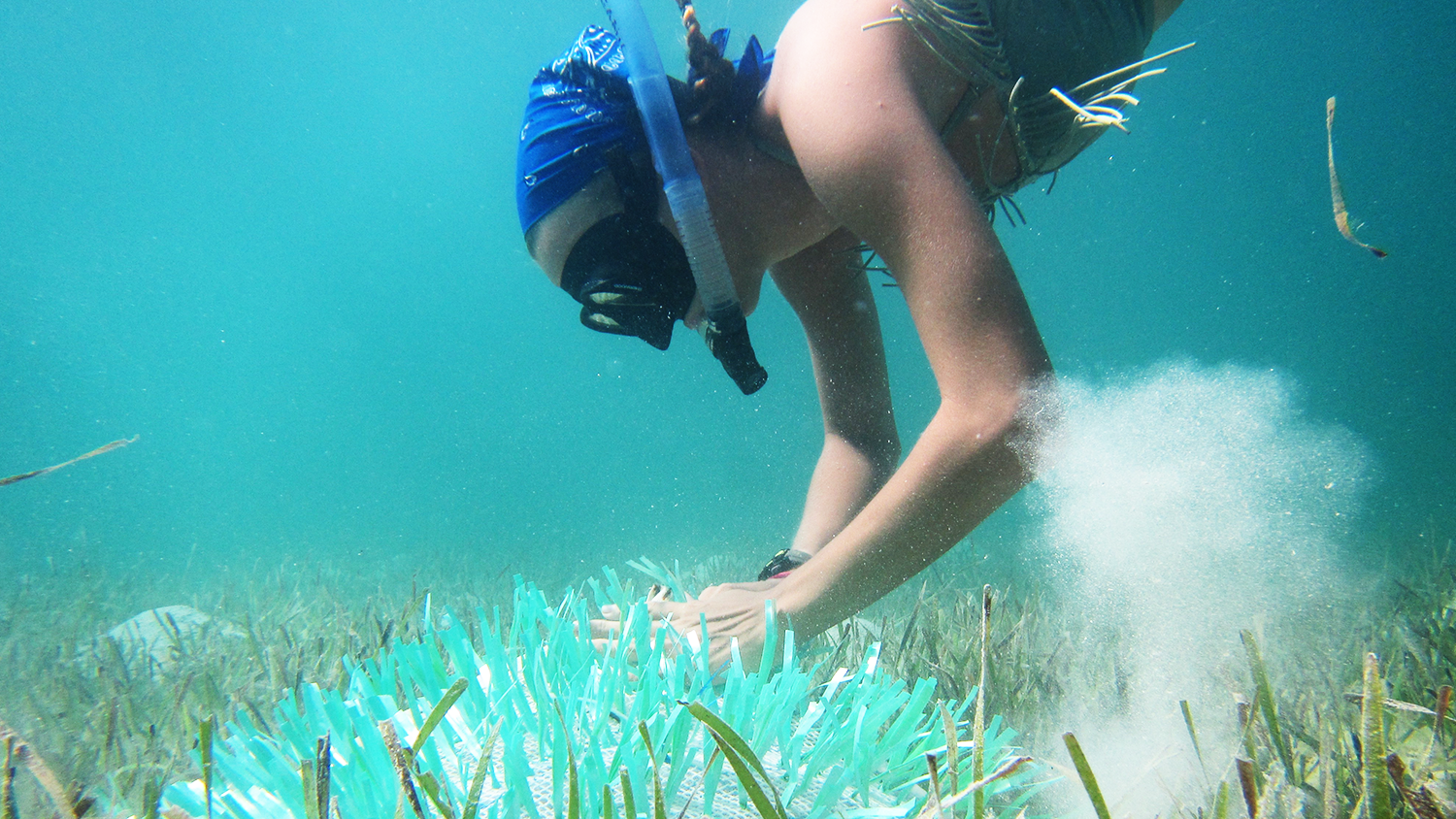 Elisabeth Frasch is graduating with a Bachelor's of Science in Fisheries, Wildlife and Conservation Biology. She'll start her new job as a North Carolina Wildlife Law Enforcement Officer for the N.C. Wildlife Resources Commission very soon. After she completes her training, she'll receive an assignment within the state, where she will enforce state and federal fish, game and boating laws and regulations.
"I'm excited to be in the field every day, making a difference," Frasch said. "We have these great fish and wildlife biologist that make it their career to give us the best population estimates and corresponding recommendations for harvesting sustainably. I am joining a team that fills the gap between these scientists and people doing the harvesting to ensure wildlife remains for generations to come."
As an officer in the field, each day could be different for Frasch. Duties of the job might involve waking up at 2 a.m. to patrol swamps during duck season, taking a boat out on a lake or river to ensure people have fishing licenses and all proper safety equipment on their vessel, or responding to calls of trespassing or poaching late at night.
To help her prepare for so many varied daily tasks, Frasch participated in multiple hands-on experiences, including undergraduate research and study abroad. As a Computer Science Research Experience for Undergraduates (REU), she lead workshops and summer programs to teach people from 13 to 65 years old to program, including teaching high school teachers how to effectively teach this program at their schools. She also traveled to The Bahamas as a field assistant working with artificial reefs and studying endangered coral and grouper species. She also attended Summer Camp for Fisheries, Wildlife and Conservation Biology students and studied abroad in Sweden, Germany and the Czech Republic, looking at the differences in forestry and fisheries practices throughout history.
"There were many times that I took advantage of hands-on experiences that were just a day," Frasch said. "I worked a deer check station to measure and age harvested deer. I set scent traps to collect coyote fur for stress analyzation. I went on a trip to Mattamuskeet and Pocosin to learn about and see black bear, gray fox, and many of the migratory bird species. But Fish and Wildlife Summer Camp was one of my favorite undergraduate experiences! I think that speaks volumes since I am comparing it to working in the Bahamas and studying abroad to Sweden, Germany, and Czech Republic."
In addition to all of her hands-on experiences, Frasch was also an active member of the Leopold Wildlife Club and a College of Natural Resources Ambassador. She also participated in the CNR Engaging Leaders Program and the Chancellor's First Year Leadership Program. All of her connections, especially through the Leopold Wildlife Club, and experiences helped her find a job in the industry she loved after graduation.
"The staff and professors in the College of Natural Resources make it their priority to give all students insights to the possibilities of career paths upon graduation," Frasch said. "They offer leadership programs, ambassadorship positions, clubs and limitless opportunities for students to take advantage of and gain leadership and field experience. I was able to fill my undergraduate with all of these and I can't imagine I would have gotten this position without so many of these opportunities I was offered. CNR wants you to succeed and follow your passions, so they give numerous avenues to help you get there. It is just up to the individual student to take initiative and say yes!"
For Frash, the best advice she can give any student thinking about the College of Natural Resources, and specifically Fisheries, Wildlife and Conservation Biology, is just to say yes. She chose her major because it sounded cool to her, which she definitely doesn't recommend.
"I didn't realize how wrong my thought process was until I actually started to see just how many opportunities I had here," she said. "Your undergraduate experience in this major is exactly what you make of it. If you just go to class and nothing else, you are missing out on the best parts of this major and this college. This is where you build your foundations and understanding of the world around you and take the next step to apply it. When I started saying yes to the emails I was receiving to go in the field for just a few hours, I felt like this is exactly where I belonged. I was in a major that pushed me to be working outside, to get dirty and sweaty and possibly eaten alive by bugs, and I just loved it."
Saying yes to experiences that push students outside their comfort zones can lead to opportunities they never thought would be possible. The College of Natural Resources is full of hands-on experiences for students to discover their passions and put themselves in the driver-seat of their education. For Frasch, one little word opened up doors for her she never knew existed.
"Say yes to the emails you get every week about volunteering to set up duck boxes, camera traps or spotlight deer," she said. "Say yes to an internship like studying box turtle movements with the North Carolina Wildlife Resources Commission or working at the NC Science Museum. Say yes to Leopold Wildlife Club meetings where they bring in professionals that talk about their work and open your eyes to possible career paths. Say yes to the awesome study abroad programs that are specifically for CNR students that take you to Africa, South America, The Bahamas and Europe. Say yes to the Fish and Wildlife Summer Camp where you build amazing friendships and get a taste of working hard in the field.
All of these opportunities you say yes to will do nothing but help you to find your passions; build a great network with fellow classmates, professors and professionals; and really just have fun!"