CNR Environmentors Poster Winners Announced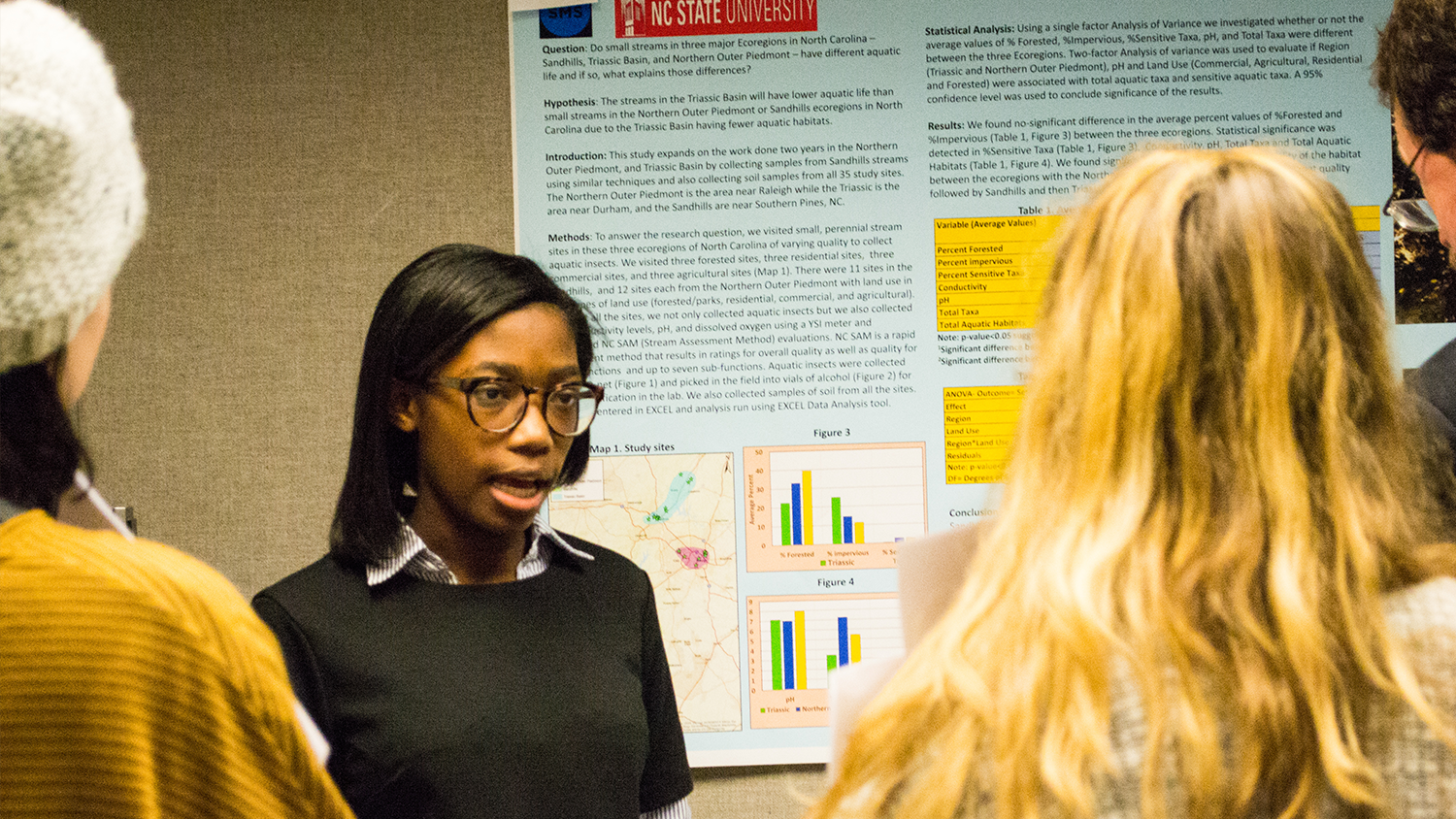 Environmentors is a collaboration among volunteer science and environmental professionals, schools, government agencies, community organizations, foundations and businesses, to prepare high school students for college and careers in science and environmental professions. During the Annual EnvironMentors Poster Session at NC State, four high school students presented their research.
Following the results of the poster session, students will work with their NC State faculty or staff mentors during the next months to prepare for National EnvironMentors in Washington, D.C., where they will represent their NC State Chapter.
"Thank you to all those who came by to talk with the students and support them," said Shaefny Grays, Interim Director of the College of Natural Resources Community for Diversity.  "A huge thank you to those who volunteered as judges or mentored students. I know the students, their families and I really appreciate your support and the message it sends to these future environmentalist is so positive."
Environmentors Poster Session Winners:
1st Place: Anika Palekar (mentor Dr. Bethany Cutts and Daniel Lawson in PRTM) "

The Effect of Friendships and Parental Relationships on Climate Change Perceptions"

2nd Place: Ashleigh Henry (mentor Mr. John Dorney of Moffatt and Nichol) "

The Effects of Stream Water Quality and Landscape Characteristics on Aquatic Insects in the Sandhills, Northern Outer Piedmont and Triassic Ecoregions in NC"

3rd Place: Miles Parker (mentor Ms. Alex White in FB) "The Sustainability of Bamboo"
1st Runner up: Myles Dillard (mentor Dr. Zakiya Leggett in FER) "Evaluating Environmental Literacy and Opinions on the Environment"