Graduation to Vocation: USA Baseball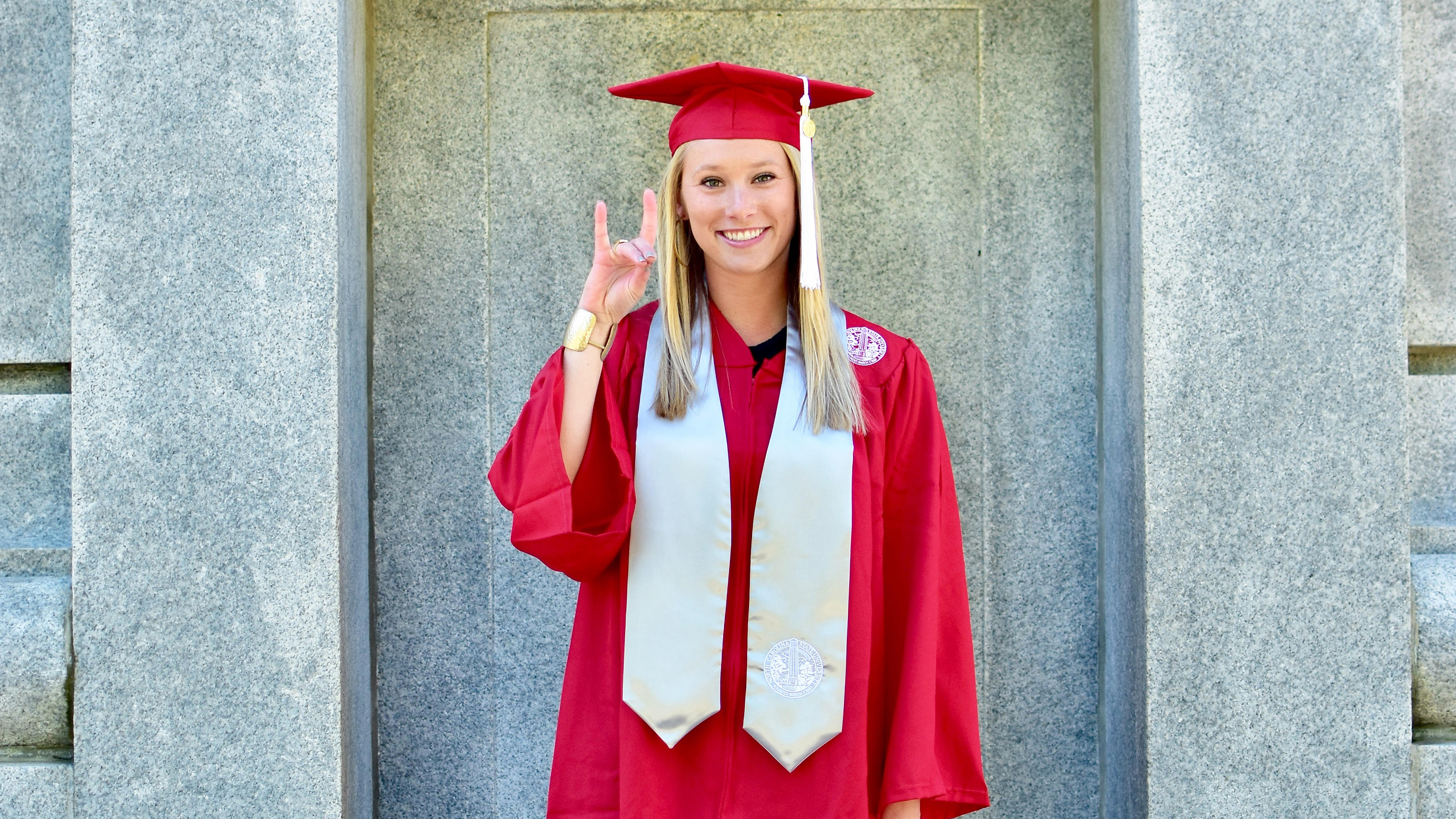 Sport management student Allison Gupton already has many titles on her resume: NC State Football Recruiting intern, Rho Phi Lambda Honor Society member and College of Natural Resources ambassador, to name a few. After graduating on May 12, she will have another title to add to her resume: Assistant Director of Travel Services for USA Baseball. Read on to learn more about Gupton's experience in the College and her next steps.
Why did you choose your field of study?
I chose to pursue a degree in Sport Management from NC State because I am very passionate about the role sports play in each stage of life. I also knew the great reputation this program has for graduates working at the recreational, collegiate and professional levels of sport.
Tell us about your new job.
Upon graduation I will be working with USA Baseball as the Assistant Director of Travel Services. My responsibilities will include managing USA Baseball team hotel programs in the local North Carolina community and at the National Team Championships in Arizona and Florida, as well as managing travel for the organizations national team programs.
What's your favorite memory from your time at the College of Natural Resources?
I have many fond memories from my time as an undergrad student in CNR. Some of my highlights are serving as a CNR Ambassador, studying abroad in New Zealand and having valuable internship experiences.
Tell us about a faculty member who has influenced you.
I am grateful to have interacted with many professors and administrators within the College of Natural Resources! My relationships with Annette Moore, Tiffany McLean, Kyle Bunds, Mike Edwards, Candace Vick and Kim Bush made my experience at NC State exceptional. I always felt they supported me and were invested in my future. Not only did I learn the academic requirements but I gained the necessary skills to have life long success in the sport industry.