Faculty and Staff Summer Adventures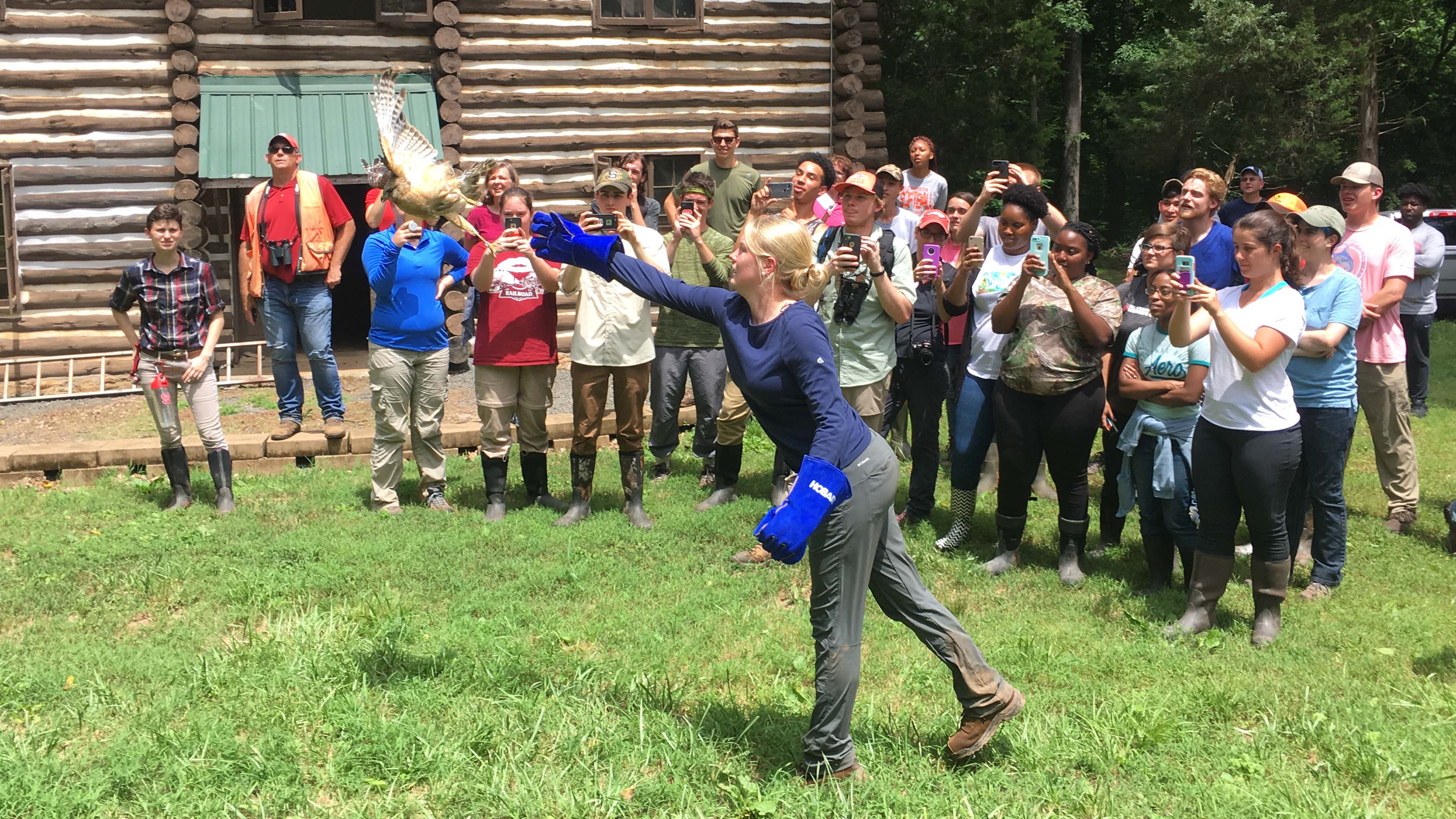 Much like our students, College of Natural Resources faculty and staff get out of our classrooms and offices during the summer to make an impact on campus and around the world. From research to arts, we've been busy this season.
Roland Kays, Research Associate Professor, Department of Forestry and Environmental Resources

I visited the Max Plank Institute in Konstanz Germany to help them set up two citizen science based urban ecology projects that replicate our efforts from the Public Science Cluster here at NC State: Cat Tracker and Urban-Wild Camera Trapping. Settlement patterns in Europe are much different than the US, with less sprawl and more hard boundaries between towns, farms and forest. The urban adapted species are also much different, for example, hedgehogs are common in back yards, while there are no larger predators like coyotes, which are known to affect cat movement. This citizen science research will generate important data to compare with our results from Raleigh, and also create new ways to engage with the German public on science and conservation topics.
Rachel Kasten, University Program Associate, Center for Geospatial Analytics 
I spent my summer as a theatre producer! As part of the Women's Theatre Festival, I led the creative team of These Shining Lives, about the radium dial painters of the 1920s. I did a deep dive into researching this true story, speaking with children and grandchildren of those involved in the court case, recreating fake versions of real radium products, and doing a press tour with Kate Moore, author of The Radium Girls. This was my first time producing a show of this scale, and it was a critical and financial success!
Erin Sills, Edwin F. Conger Professor, Department of Forestry and Environmental Resources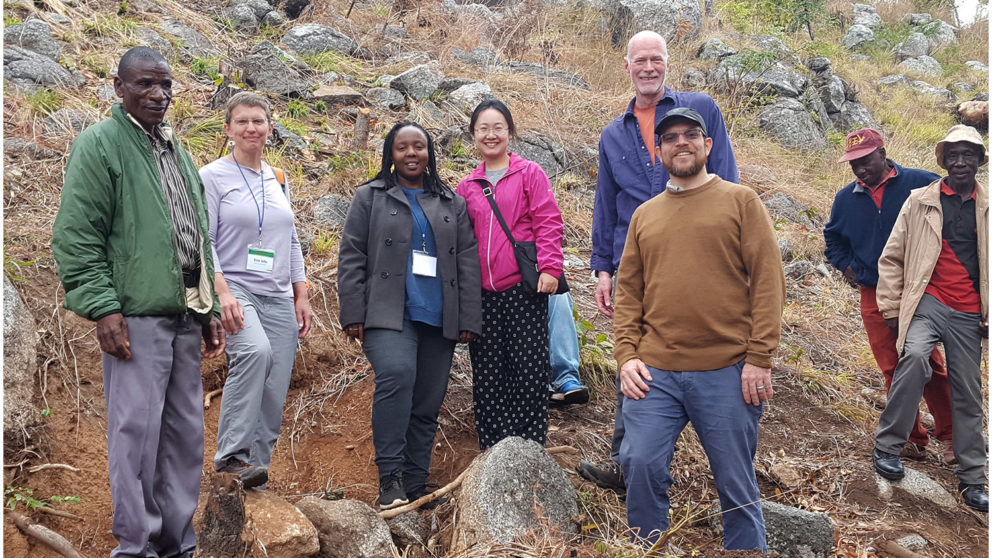 I attended the launch of the EPPSA project hosted by Lilongwe University of Agriculture & Natural Resources. EPPSA is a 5 million dollar research project on energy poverty funded by NSF, led by UNC-Chapel Hill, also involving RTI and the University of Michigan. The attached photo shows NC State researchers (myself; two of my doctoral advisees: Wizaso Munthali in DFER and Yu Wu in CenREP; Steve Kelly in FB; Andy Grieshop in CCEE) along with forestry officials visiting a charcoal production site in the miombo woodlands of southern Malawi.
George Hess, Professor, Department of Forestry and Environmental Resources 
Each year, Sustainable Use of Natural Resources brings together undergraduate students from NC State, Purdue University, and the Swedish Agricultural University to examine sustainable agriculture, cities, fisheries, forestry, and wildlife management during a four-week summer study tour. This year, along with Gary Blank, Forestry and Environmental Resources Director of Undergraduate Programs, and faculty from the other two Universities, I led a group of 22 students from Vancouver (BC), through Washington, and on to Oregon. We examined the challenges of conserving biological diversity in large cities, First Nations' perspectives on natural resources management, a variety of approaches to forest management from conservation to industrial use, some of the tensions between recreation and conservation, and the challenges of living sustainable at the urban-wildlife interface. Students worked in cross-cultural teams, learning from one another about different approaches to natural resources management. Cross cultural experiences included early-morning outdoor calisthenics led by the Swedes and going to an American college baseball game.
Yuan Yao, Assistant Professor, Department of Forest Biomaterials

July 4-6, 2018, I attended the second Technical Advisory Group (TAG) meeting hosted by United Nations Food and Agriculture Organization (FAO), in Rome, Italy. The TAG was formed by the Livestock Environmental Assessment and Performance (LEAP) Partnership in FAO early this year to address the global need of understanding and measuring the environmental impacts of animal feed additives used in the livestock sector. As an expert in Life Cycle Assessment (LCA) and system modelling, I help stakeholders understand and make informed decisions on sustainable production and manufacturing. I am working with other experts from different countries and technical backgrounds in the TAG to contribute to the development of an international guideline on performing LCA for animal feed additives. The guideline will be published globally by FAO next year.
Kyle Bunds, Assistant Professor, Department of Parks, Recreation and Tourism Management
I spent the summer on a University Guest Professorship at the Technical University of Munich in the Department of Sport and Health Sciences. While there, I taught courses in Political Economics of Sustainability and Qualitative Research in Sport, Health, and Physical Culture to undergraduate and graduate students. I also conducted research on the political ecology of a carbon neutral Bundesliga soccer stadium, leisure time walking behaviors related to air pollution, and work life balance of international scholarship. For fun, I hiked in the alps, traveled to Austria, Switzerland, Italy, France, and around Germany. Upon my return in late July, Eric Money and I spent one week with our summer Geospatial Applications for Problem Solving (GAPS) high school students taking them to industry partners to showcase career pathways in Geospatial technologies.
Kimberly A. Bush, Director of Undergraduate Programs, Teaching Associate Professor, Department of Parks, Recreation and Tourism Management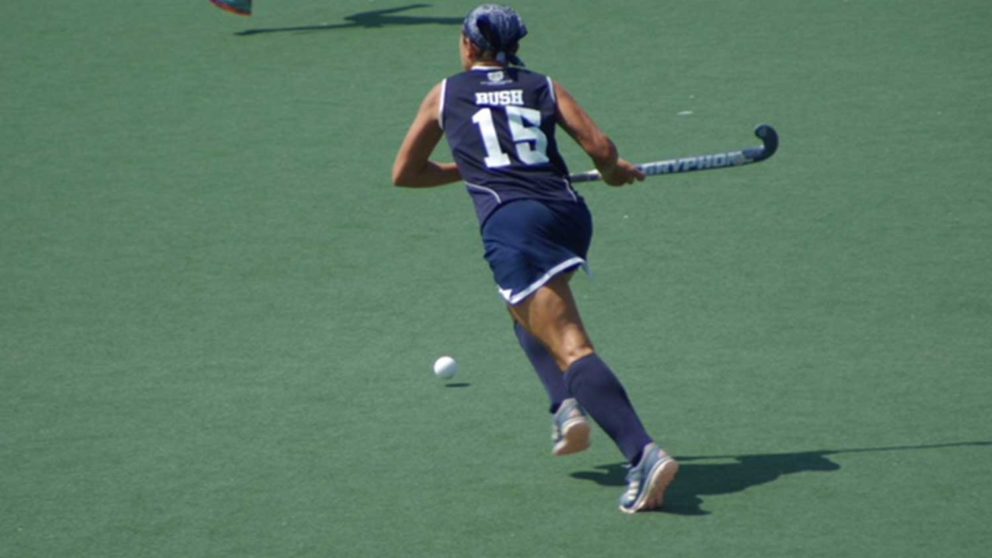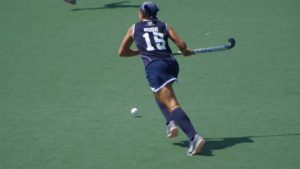 This summer I had the opportunity to wear red, white and blue and represent the USA O-45 Field Hockey Team in the Exin Master's World Cup held in Terrassa, Spain. The United States sent five women's teams to the World Cup (O-35, O-40, O-45, O-50 and 55+) and over 90 women athletes, more than doubling the size of the master's program since 2016. Each age group competed against teams from around the world. The 0-45 team competed in 8 games (Australia, Russia, Spain, Wales, Argentina, England, New Zealand, Spain) in 9 days, and placed 7th out of 12 teams, which was among a top finish for a USA team (2-1-4). The O-45 team scored 6 goals this World Cup, more than any goals in past Master's World Cup Tournaments. Four different clubs hosted the Exin Master's World Cup (Club Egara, Club Deportiu Terrassa, Martí Colomer Olympic Stadium and At. Terrassa Hockey Club). Representing the O-45 team in the Master's World Cup was an incredible opportunity to play field hockey at a competitive level again, experience sport in another country, and bring back new knowledge to my students.
William "Joe" Sagues, PhD student, Department of Forest Biomaterials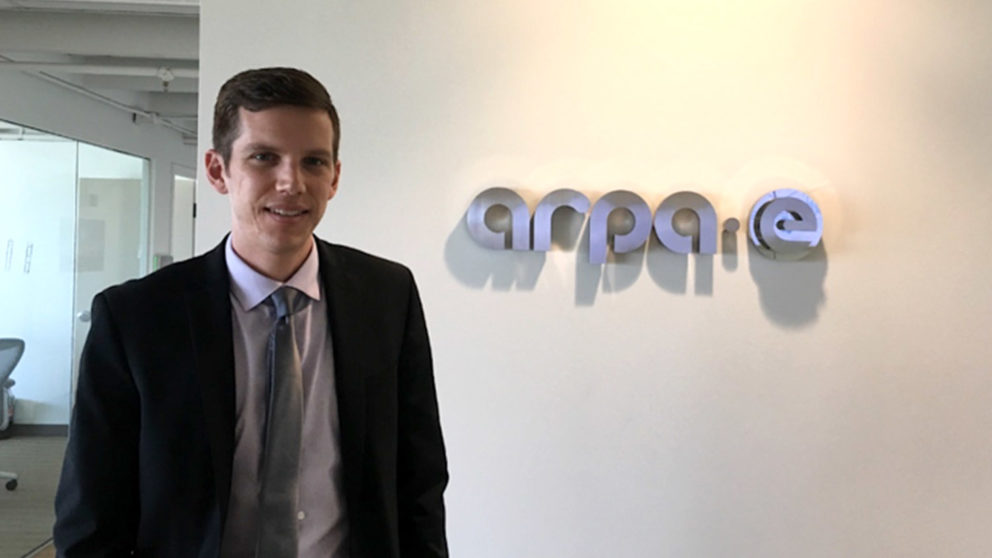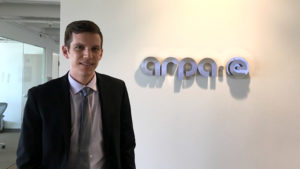 This summer, I worked as a Technology-to-Market Scholar for the U.S. Department of Energy's Advanced Research Projects Agency (ARPA-E) in Washington, D.C. I had the fortune of working alongside some of the most successful clean energy innovators in the country, and I truly believe the experience shifted my career path toward one that is impactful and rewarding. I have always been deeply passionate about clean energy technology development, so the opportunity to work at ARPA-E was a dream come true. My project at ARPA-E was focused on decarbonizing the agricultural sector by designing and modeling an innovative process that integrates multiple cutting-edge technologies currently being funded by the Department of Energy. Ultimately, the process I designed converts air, water, and agricultural residue into ammonia fertilizer and high protein micro-algae animal feed on a modular scale and without any fossil fuel inputs. My main advisor at ARPA-E conducted research and development at Exxon Mobil for nearly 20 years, so his insight into clean energy development was out of the ordinary and highly valuable. As I continue my pursuit toward a PhD in the Department of Forest Biomaterials at NC State, part of the work I conducted at ARPA-E will be included in my dissertation. In addition, I will continue collaborating with the connections I made this summer to enhance the remainder of my PhD research. I would like to give a special thanks to my PhD advisors, Drs. Sunkyu Park and Hasan Jameel for granting me the opportunity to spend a summer away from NC State. I'm excited for what lies ahead!