Alumni Profile: Michael Biggerstaff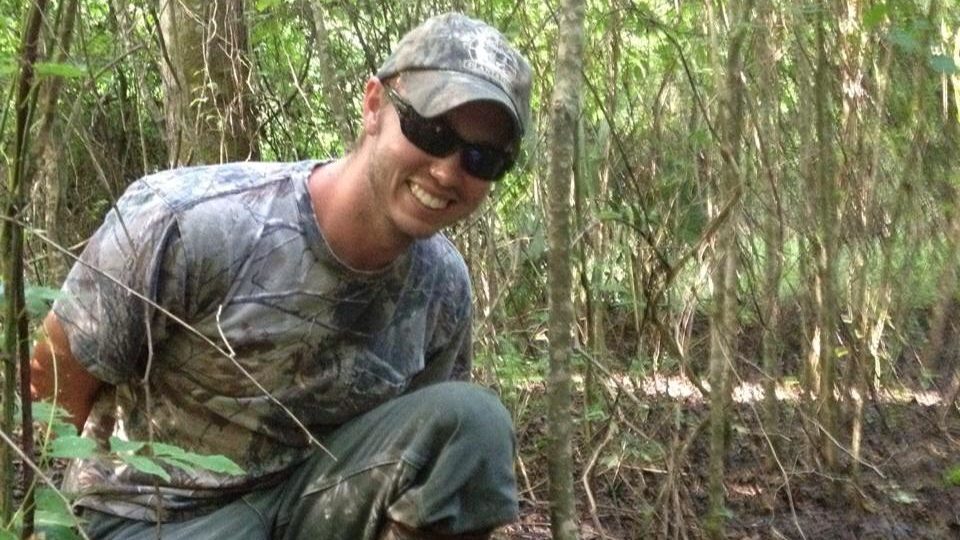 Michael Biggerstaff '14 uses the experience he learned while an active participant in various clubs on campus to develop and implement management programs as a biological scientist for the Florida Fish and Wildlife Conservation Commission. Some of his many duties includes monitoring and managing a red-cockaded woodpecker population; implementing a controlled burning program and a multi-tiered hunting program on the property as well as administering an eradication program for exotic plant and animal species for the Babcock Ranch Preserve in Punta Gorda, FL.
What do you find most challenging about your current position?
The sheer size of the property. The property is over 67,000 acres.
What is your best memory of CNR or NC State?
My undergraduate research
What was your favorite CNR class?
Forest Wildlife Management
Did you complete any hands-on experiences like internships, study abroad, co-ops or undergraduate research? If so, what did do you and how did it impact you?
I did an internship at the Willow Oaks Plantation in NC, where I did some invasive species control and prepped for controlled burning (plowing fire lines, etc.). I also did an internship at the Lake Woodruff National Wildlife Refuge in Florida, where I took part in controlled burning, impoundment management, and even got to design my own little project. I studied abroad in Namibia, where we studied animals in Etosha National Park, the Namib Desert, and on a private reserve. My undergraduate research focused on factors influencing white-tailed deer vigilance. I presented this research at several meetings and earned two publications.
Were you involved in any clubs, hobbies or on-campus activities? Any stories you would like to share about your experiences?
I was both the Vice-President and President of both the QDMA club and the Leopold Wildlife Club.
Any advice for incoming CNR students?
Get involved in clubs! It makes your college experience much more fulfilling. CNR offers a variety of ways to make yourself stand out among your peers, so go for it.