A Fond Farewell to Four Faculty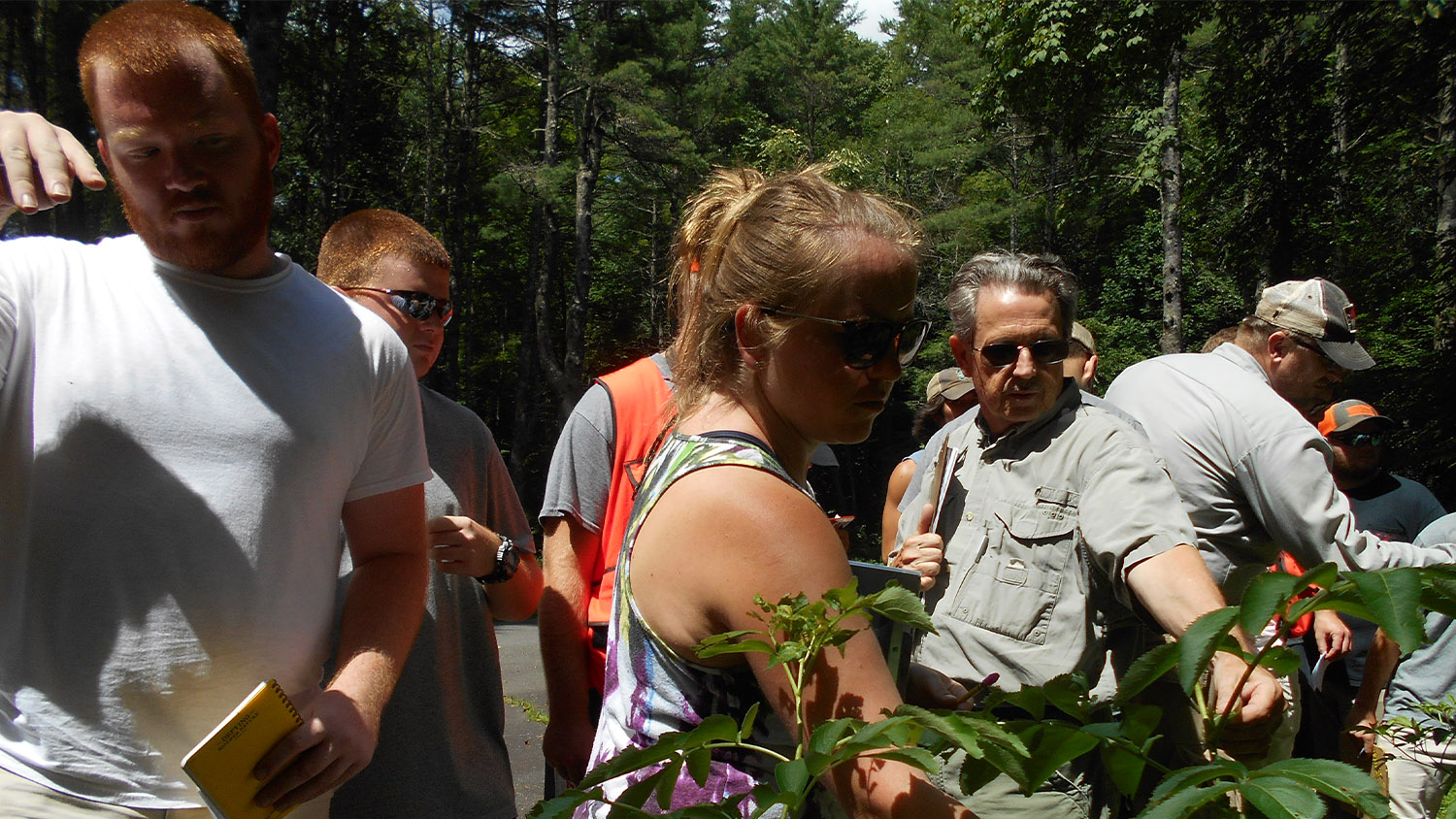 As we wrap up the academic year and celebrate the many achievements of our students, we would also like to pause to honor the accomplishments of four faculty members who are retiring. Their contributions to the College of Natural Resources involves a combined 120 years of service and extends from research and teaching to advising. Thank you for your leadership and dedication in helping make us the go-to place for natural resources!
Dr. Richard Braham
"Hiking with my dad one day, we encountered a small spruce tree with a forked leader. After he removed the smaller fork with a pocket knife, he explained that a forester would also remove the lesser fork to improve the value of the tree," Dr. Richard Braham recalls a story from his childhood. "Based upon his common knowledge, I would award him a grade of C in my dendrology class without ever taking it. He knew many of the trees, but not the Latin," he adds as an inside joke to his students.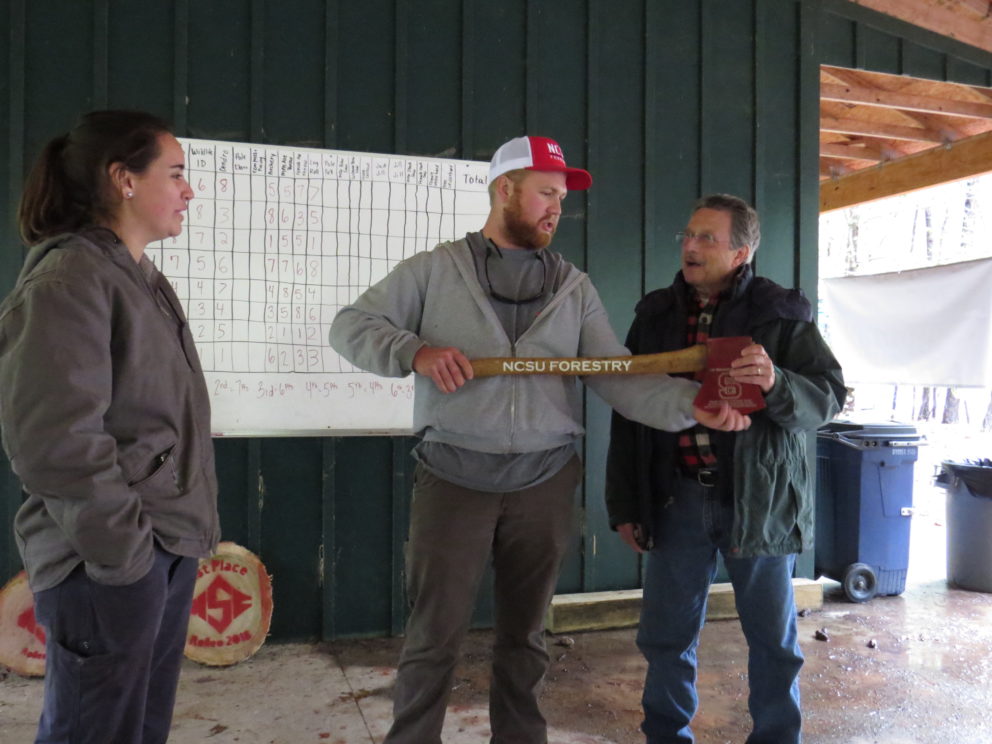 Dr. Braham's love for trees began when he was a young boy. He recalls spending summers with his dad and granddad canoeing and camping, fishing for catfish, collecting shagbark hickories and mushrooms and walking in the woods, or what he calls "tree walks." As a teenager, he began planting and harvesting his family's vegetable garden. Building on everything his dad taught him about trees, Dr. Braham attended NC State to earn his Ph.D. in forest genetics, where he later began a teaching assistantship and taught dendrology and forestry summer camp before teaching full-time. For the next 40 years, Dr. Braham passed down his knowledge to his students, teaching dendrology, forest communities and forest science courses in the Department of Forestry and Environmental Resources.
At this year's Rolleo, students presented Dr. Braham with an engraved competition axe, which reads, "Thank you for your many years of teaching and dedication to the NC State University forestry program." Students also signed their names on its handle, which has a beautiful patina from previous use at Rolleo and Conclave, according to Dr. Braham. He considers it one of the top awards he's received in his career because it came from the students he has taught and admired throughout the years. The axe sits comfortably in his home office.
"Dr. Braham truly cares about the students and helps them to understand the material that he teaches in class," Austin Quate, member of the Forestry Club, said.
Dr. Braham plans to take his retirement day-by-day, the opposite of his jam-packed schedule as a professor. He advises students to get to know their professors and ask them questions as much as needed and encourages fellow faculty to remember that students are the purpose.
Dr. Candace Goode Vick
After 33 years of teaching and mentoring students, Dr. Candace Goode Vick is hanging up the many hats she once wore in the Department of Parks, Recreation and Tourism Management.
Dr. Vick began her career as a teaching assistant as a graduate student at NC State, where she received both her bachelor's and master's degrees in recreation resources administration. Her father, Dr. Lemuel Goode, was also a professor in the Department of Animal Science in the College of Agriculture and Life Sciences. It was during her graduate studies that Dr. Vick  realized her talents for teaching and mentoring undergraduates and decided to blend her interest for recreation resources with her desire to help others. She has since worn multiple hats, including director of undergraduate programs, associate professor and academic advisor.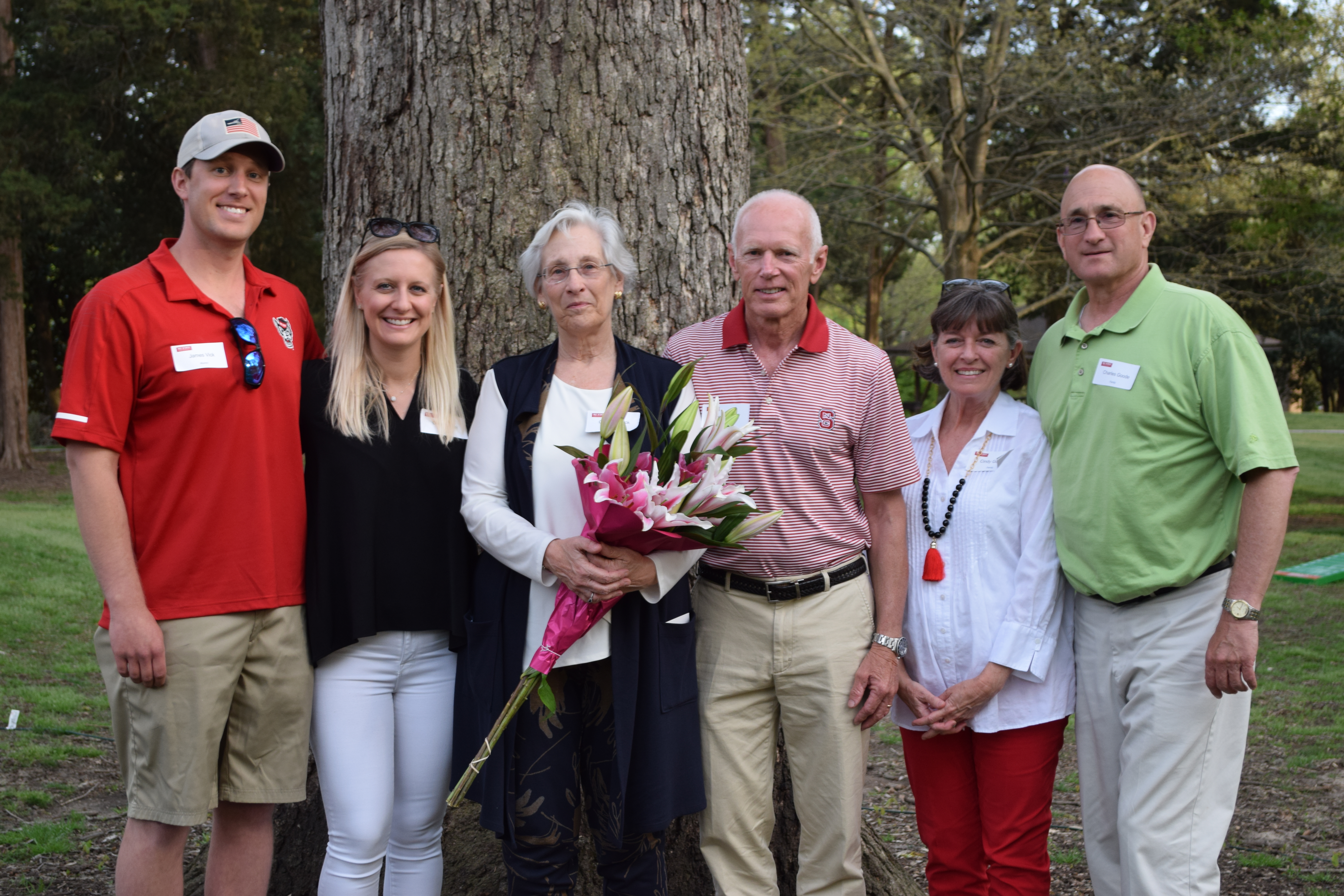 The department extended their gratitude toward Dr. Vick by presenting her with the Candace Goode Vick Scholarship Endowment in honor of the many contributions she's made throughout the college. "Sometimes you never know what you do for individuals," Vick said.
Dr. Vick plans to continue helping others  after retirement through her church and various parks and recreation organizations in the area. She wants to spend a lot more time beachside and is awaiting the arrival of her first grandchild. Her advice for fellow faculty, staff and students who remain in what she calls a very special place: "Take the foundation that is here and continue to build on its success."
Dr. Barry Goldfarb
"No one can exactly predict the future or where they will end up, but if they work in the present, create a positive environment and make the best contribution they can, the future will work out."
These are words of advice from Dr. Barry Goldfarb as he concludes his 26 years of research and teaching in the Department of Forestry and Environmental Resources. He recalls the day of his initial interview for a research role and the nervousness he felt in the moment. In need of a boost to jumpstart his career, he was also confident that he could do the job well. This confidence not only earned him the position, but led to many opportunities throughout the years as he transitioned from researcher to professor, department head, founding director of the Center for Advanced Forestry Systems (CAFS), co-founder of the Master in Environmental Assessment (MEA) program and back to professor.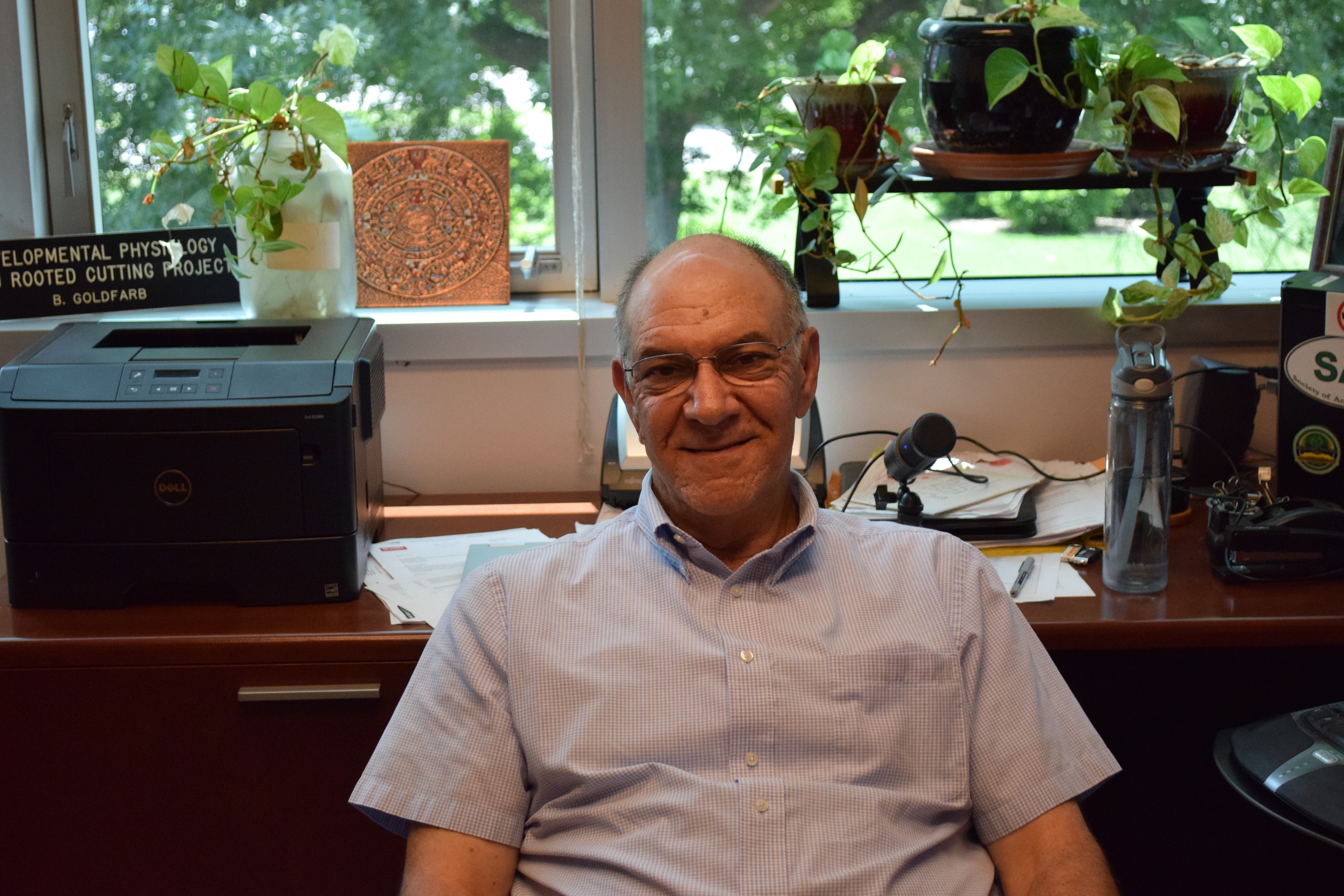 Dr. Goldfarb mentions his service and leadership as his greatest accomplishment during his career at NC State. "I hope I have helped a whole lot of people. From freshmen to Ph.D., to staff and faculty to external stakeholders," he says.
After retirement, Dr. Goldfarb plans to dedicate more time to his hobbies, including golfing, traveling, fishing and photography. He will also remain active in the department, continuing to work with students and faculty whenever he is needed.
Dr. John Frampton
Dr. John Frampton began his stint at NC State as a Ph.D. student 35 years ago. His love of forestry fueled his research on Christmas tree genetics and, more specifically, genetic conservation of Fraser fir. Dr. Frampton also taught forestry courses in the Department of Forestry and Environmental Resources.
Congratulations on all your accomplishments throughout the years and the lasting impact you've made on faculty, staff and students. We will miss seeing you on campus and wish you all the best (and rest) in your future endeavors!
Written by Amber Lacy