Jack Hutchison is graduating with an undergraduate degree in Sustainable Materials and Technology and will be pursuing a career in environmental consulting.
What kind of research or other hands-on/in-the-field learning did you participate in?
Between May and August 2018 I participated in an internship with a company in north Georgia called Atlanta Hardwoods Corporation. During my internship, I learned the about hardwood timber industry that is so vital to the economy of the south-east United States. I was able to witness the industry from sawmills to custom furniture makers. My internship was a massive insight into the working world I will be entering after graduation.
What's your favorite memory or class from your time at the College of Natural Resources? Why?
Currently, 7 other seniors in the SMT major and I are in a wood shop class together over at the craft center. We are each creating a side table that we will be able to take home with us once we graduate. I am glad that I have been given the opportunity to bond with other students in my major, outside of class, so that I can make a deeper connection with each of them before we graduate.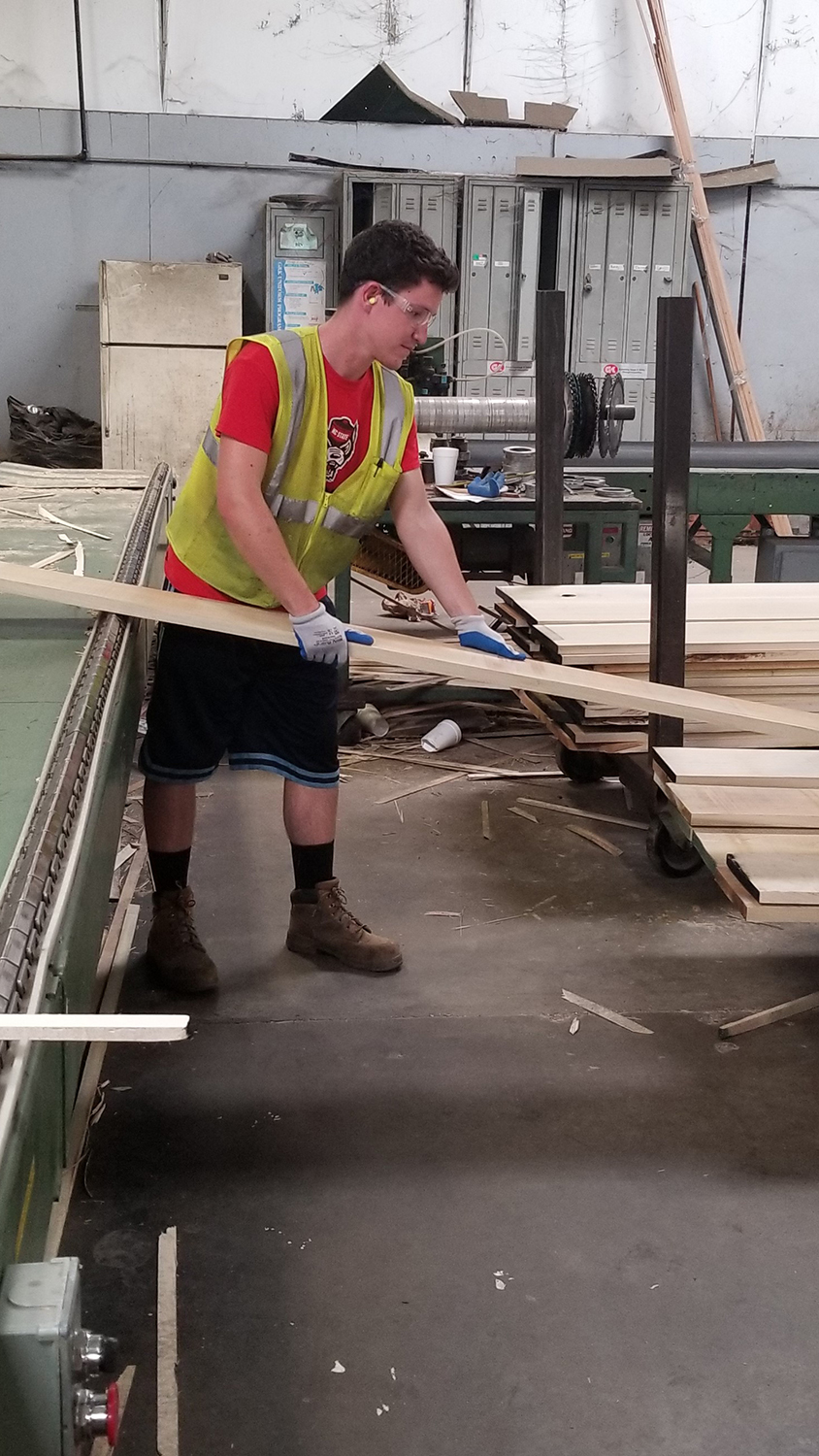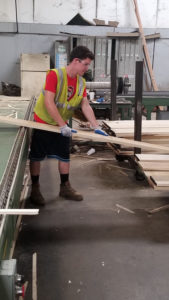 What motivated you to pursue your work?
At my core, I have always been interested in process improvement. Sustainability allows me the ability to look at manufacturing processes with a focus on reducing waste/ emissions and creating products we feel good about using.
What advice would you give students entering your major or field?
The Sustainable Materials and Technology major helps students to understand the importance of sustainability in manufacturing. The major teaches students how we produce the materials we use every day to where they end up after we have disposed of them. Students who are interested in the SMT major should be prepared for classes with an emphasis in organic chemistry, construction physics and plant biology.