Who Edits Wikipedia Articles?
Imagine you're talking with friends or colleagues and someone mentions an obscure thing like "biorefinery." You think to yourself, "What in the world is that?" So you do what most of us would do: you Google it.
Sure enough, one of the first results you see is a Wikipedia article giving you the facts you need to sound like an expert on biorefinery. But not all Wikipedia articles are created equal. Some look like they were created years ago and haven't been edited since. Others are several scroll-lengths long and not only answer your original question but give you background on topics you've never even heard of.
To help create more balanced information, the College of Natural Resources' Dr. Yuan Yao is editing Wikipedia articles with the help of graduate students through Wiki Education, a nonprofit that aims to ensure that "the world's most read source of information is more representative, accurate, and complete."
Wiki Education has two avenues for academia to follow. You can either take a course and learn to edit Wikipedia articles yourself in a program called Wiki Scholars & Scientists, or you can become a university faculty who assigns students to write articles as part of their coursework in the Student Program. The latter is where we find Yao.
Creating Better Science Communicators
Yao, an assistant professor of sustainability science and engineering in the Department of Forest Biomaterials, teaches a graduate level course where she incorporates editing Wikipedia articles into the curriculum. By the end of the course, students come out as better science communicators with the tools to evaluate online resources for trustworthiness and to write neutrally without persuasiveness.
The first of its kind in the College of Natural Resources, the course focuses on Wikipedia articles related to sustainability, sustainable materials and green buildings. The articles are sparse and sometimes inaccurate before they begin editing. You can see the before and after difference for the carbon footprint article at the links. Since Yao launched the course in the spring semester of 2019, her students' seven articles have received more than 70,000 page views globally. But there are a lot of steps to becoming this impactful.
In addition to learning about proper science communication, the students receive ample help and resources along the way. They are given almost immediate feedback from Wiki Education on their writing. The program also educates on plagiarism and the necessary steps needed to cite sources correctly.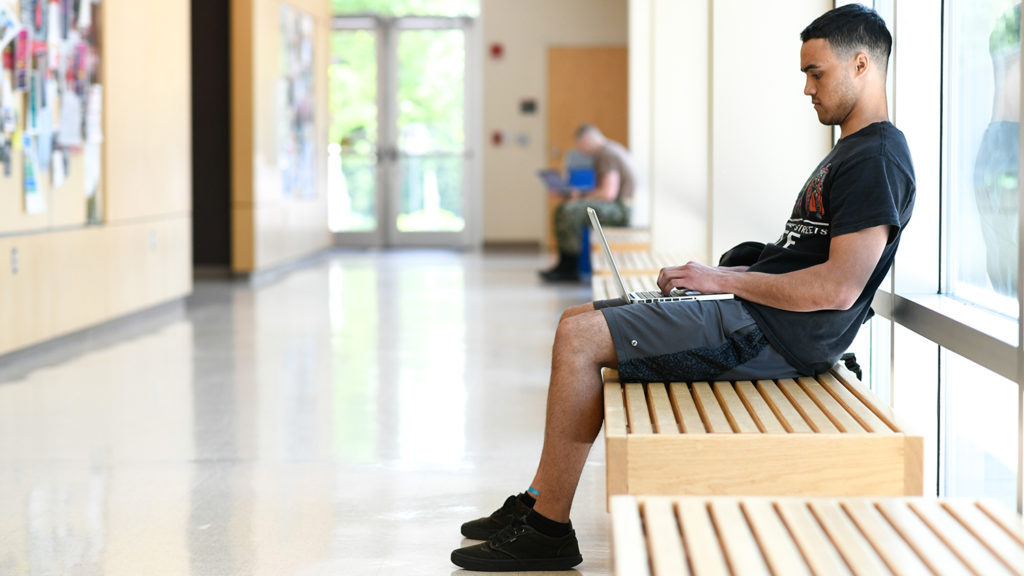 Developing a Global Impact
For Yao, teaching this course is about more than just guiding the next communicators in science fields – it's about reaching the global public.
"Science communicators always talk about how to reach out to the public and increase public scientific understanding and many of us do a lot of outreach," Yao explained. "But now with such a fast development of technology and the internet, maybe we should think about what are those highly impactful ways to enhance the awareness of sustainability and those sorts of topics."
Public access to accurate scientific information can be costly or skewed by opinion, according to Yao. Additionally, not everyone can attend a workshop or a course taught in higher education to better understand technical topics. However, as Yao explains, many of those interested members of the public "are able to see a Wikipedia article we contribute to. I think this could be a very good way to do outreach." The public can also view who has edited that article and communicate with the editor, allowing for more transparency.
Currently, about 800 Wiki Education courses are held every year in colleges across the U.S. and Canada, teaching students to be better science communicators. Yao wants to see this program extend in her own course to undergraduate students as well as more graduate level students. Summing up her wishes for this type of program, Yao said, "We need a good community to keep contributing to this."
For a full list of Yao's edited Wikipedia articles, visit her course page here.