Former NC State Professor Establishes Forest Biomaterials Lecture with $100K Donation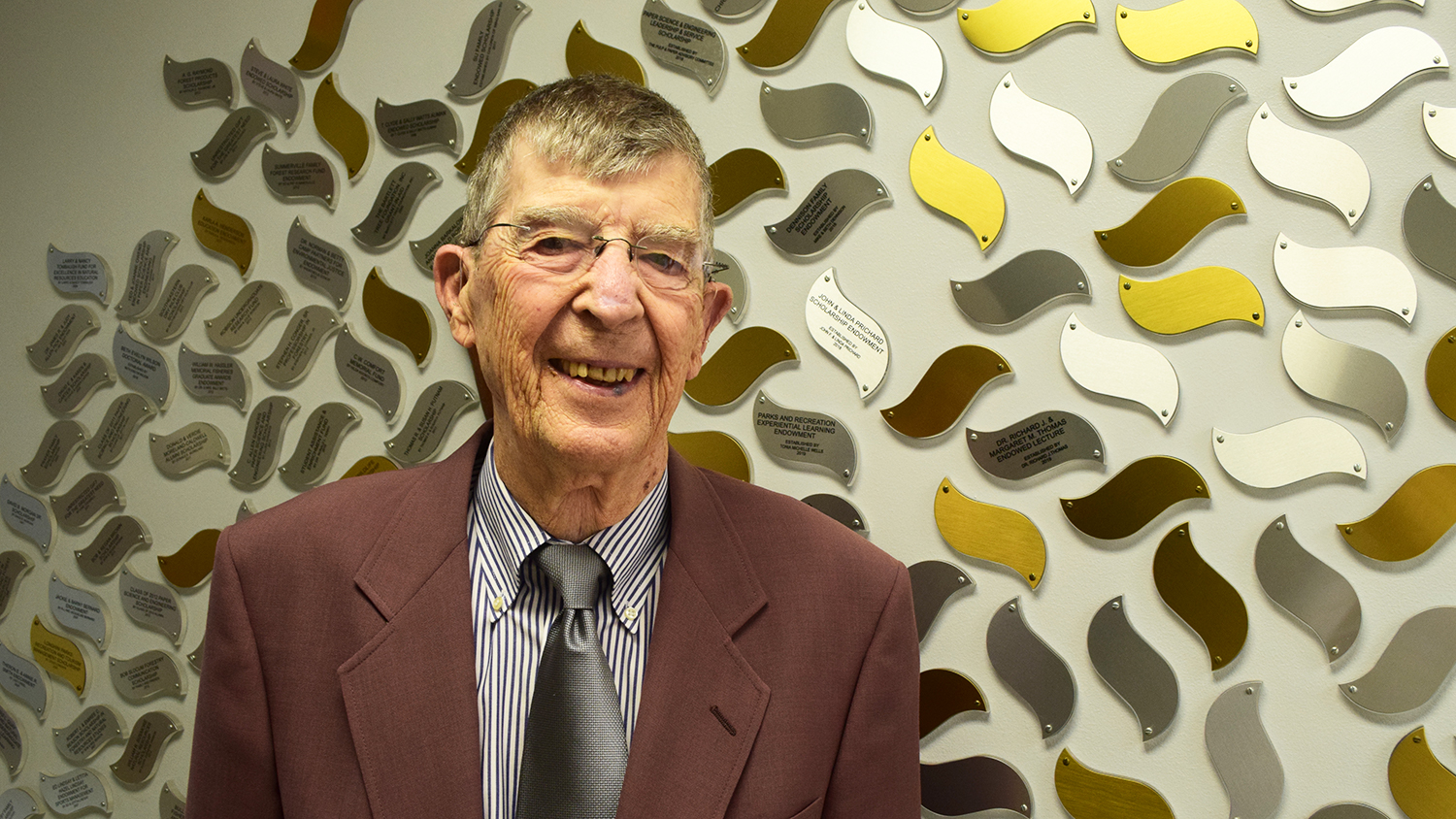 Dr. Richard Thomas, alumnus, former professor and department head in the College of Natural Resources, has generously donated $100,000 to establish an annual lecture in forest biomaterials.
The Dr. Richard J. and Margaret M. Thomas Endowed Lecture in Natural Resources is expected to begin in 2021. Each lecture will highlight notable research from across the country or world.
Thomas, along with his daughters Mary Lou Weller and Barbara Clayton, recently visited NC State's campus to announce the gift and to reflect on his 37 years of public service at the university and college.
"This institution has always been great to me, and this donation is my way of giving back," Thomas said. "When I needed change it happened. In the early 1960s, there was a big push for basic research in the country. I was doing applied research. But in order for me to change the scope of my work, I needed an electron microscope. And if you know anything about electron microscopes then you know they don't come cheaply. But they got it for me. So I owe a good deal of my success to this college."
Thomas' career at NC State began in 1957 as an assistant professor of both undergraduate and graduate courses. He was also an active investigator in both applied and basic research.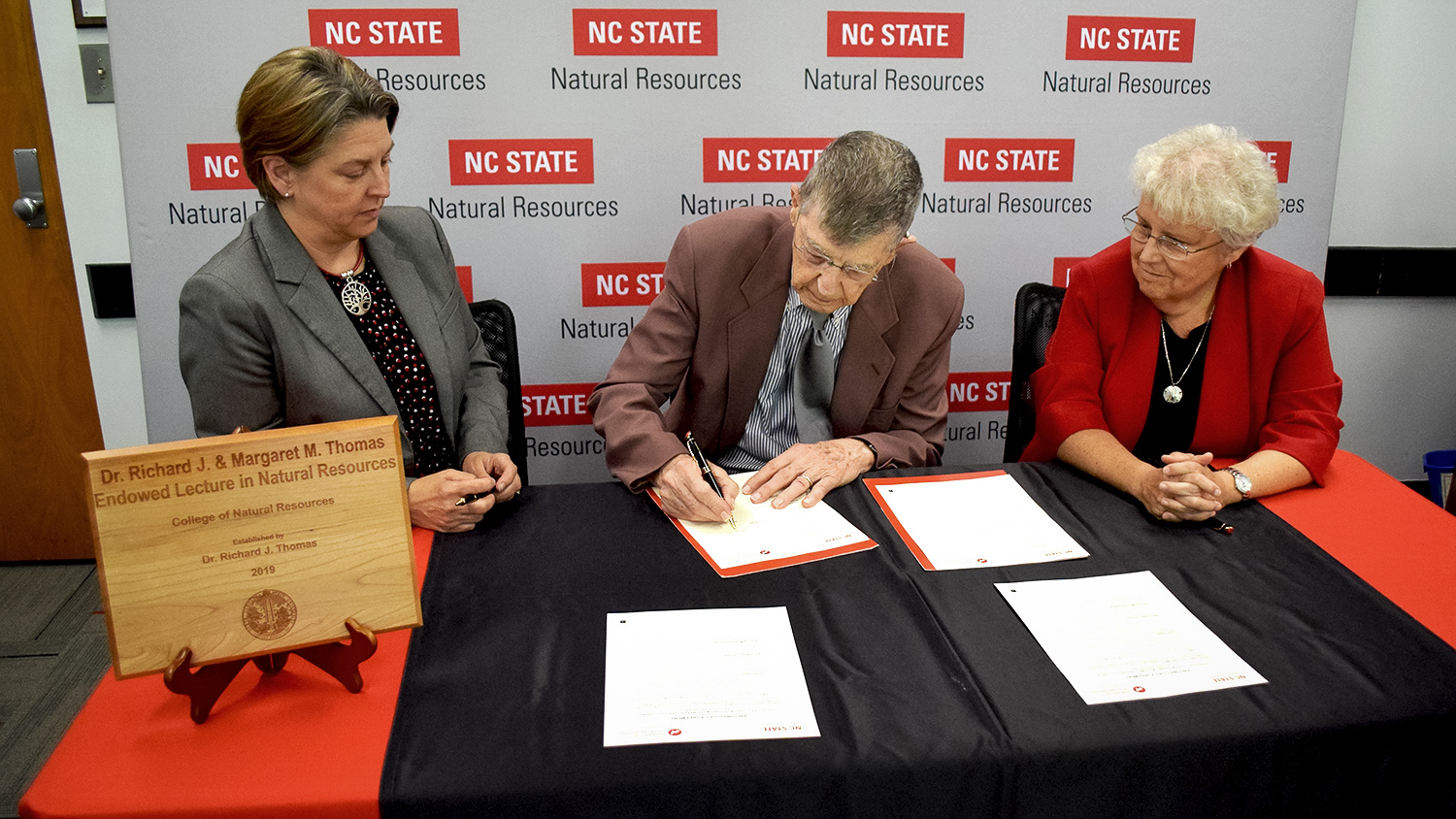 In 1978, Thomas was appointed Head of the Department of Wood and Paper Science (now known as the Department of Forest Biomaterials) and held that position until his retirement in 1994.
Thomas held a variety of other leadership positions throughout his career at NC State, including president of the Society of Wood Science and Technology in 1981 and the Forest Products Society in 1985.
Thomas earned a bachelor's degree at Pennsylvania State University in 1954 and a master's degree at NC State University in 1955. In 1963, Thomas was awarded a National Science Foundation Science Faculty Fellowship for study at Duke University, where he earned his doctorate degree.
Prior to his academic career, Thomas served with the United States Marine Corps. and worked as a technical service representative for the National Casein Company.