Veteran Terry W. Shockley '75 named the College of Natural Resources 2019 Distinguished Alumnus of the Year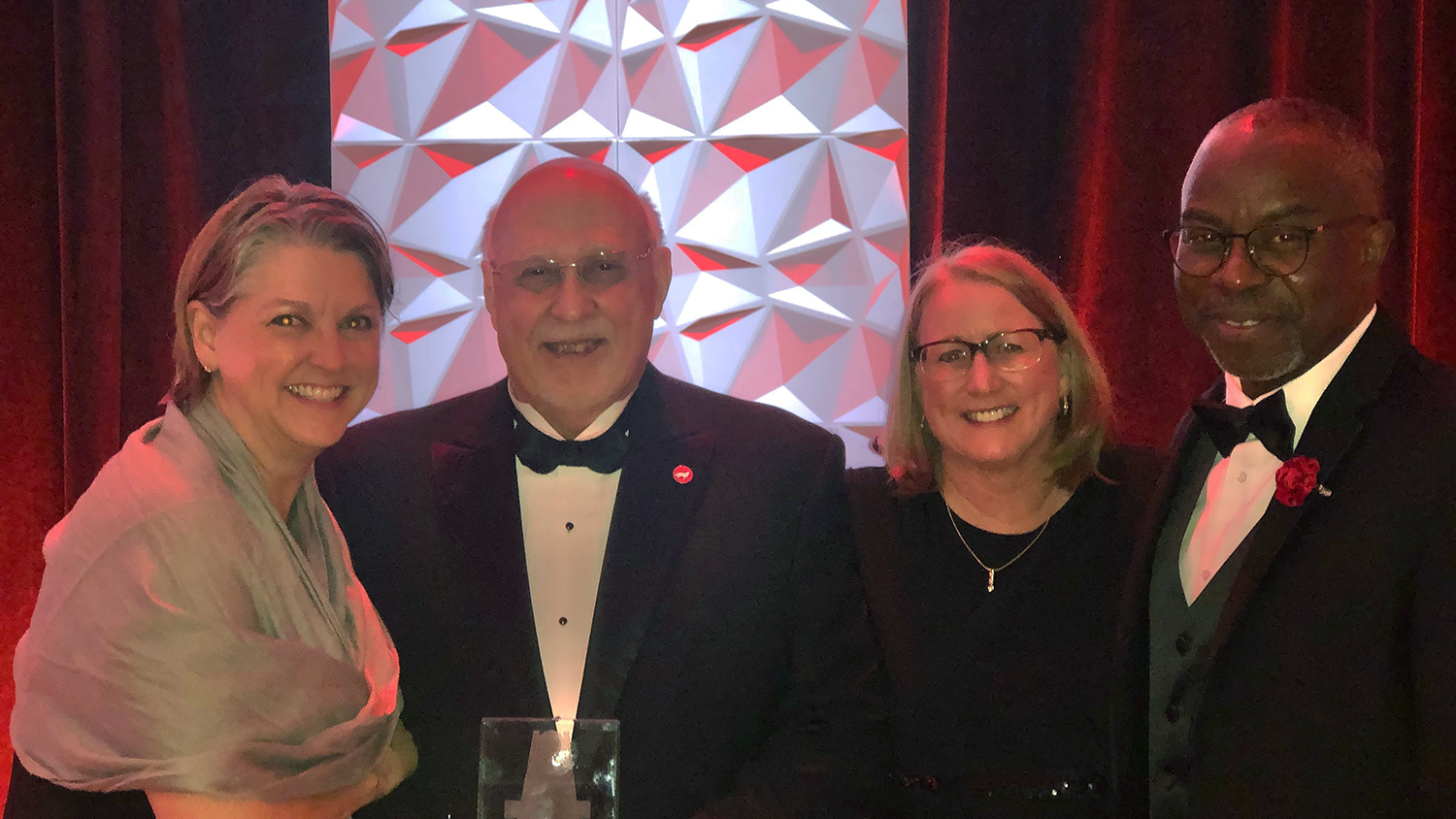 Terry W. Shockley '75 has been named the College of Natural Resources 2019 Distinguished Alumnus of the Year in recognition of his esteemed military career and his commitment to supporting military students at NC State University. 
"Terry Shockley's commitment to the College of Natural Resources and the veterans we serve and educate is extraordinary. He recognizes how critical it is to support these future leaders and has helped ensure we have the resources to do so. His exemplary military career instilled in him all of the values we seek to cultivate in our students — hard work, discipline, perseverance. It is an honor to count him among our alumni," Interim Dean Myron Floyd said. 
Upon graduating from Powell Valley High School in Big Stone Gap, Virginia, Shockley enlisted in the U.S. Navy and served four years as an aviation machinist mate. He was assigned to a variety of duty stations and was also a crew member on the USS Independence, CVA 62. 
Shortly after completing his enlistment, Shockley was accepted to NC State where he became a member of Rho Phi Alpha and Scabbard and Blade honor societies. He graduated from the College of Natural Resources in 1975 with a degree in Recreation and Park Administration.
In July 1975, Mr. Shockley was commissioned as a Second Lieutenant in the U.S. Army. He remained on active duty until June 1981. During this time he was assigned to the 82nd Airborne Division and the 194th Armored Brigade, and served as Commander of the 547th Medical Company Clearing located at Hunter Army Airfield in Savannah, Georgia.
After leaving active duty, Mr. Shockley was accepted into the Alabama Army National Guard. He also became a licensed insurance agent and was licensed as a stockbroker authorized to trade on the New York Stock Exchange and the Chicago Board of Trade. He operated a financial planning business and served in drill status.
Upon being selected to become a title 32, state-level National Guard officer, Mr. Shockley closed his financial planning company and accepted the position of Alabama State Medical Recruiter. He was promoted to Major and served as a Regional Recruiting Commander, followed by an assignment as an ROTC instructor at the University of Alabama Huntsville and Alabama A&M University.
Mr. Shockley completed a two-year assignment as an ROTC instructor and was then selected to the title 10 active National Guard program and reassigned to the Office of the Army Surgeon General in Falls Church, Virginia. There, his duties included medical credentialing and privileging issues, medical adverse actions and coordination of national recruiting for health care providers. 
Mr. Shockley served two years at OTSG before being reassigned to the National Guard Bureau Surgeons Office, Arlington, Virginia. While in the NGB Surgeons Office, he served in a variety of positions including national healthcare budget officer, national HIV testing contracting representative, and operations officer. Mr. Shockley retired in 1996 and now resides in Saint Helena Island, South Carolina with his wife, Vicki. 
In 2019, the Shockleys established a planned gift to create the Terry Shockley Scholarship Endowment to provide need-based scholarship support to undergraduate students enrolled in the College of Natural Resources. Preference will be given to students who are in the NC State Reserve Officer Training Corps (ROTC) programs and veterans who are not already receiving scholarship or funding support. The scholarship will apply for one academic year with a chance for recipients to renew.
While accepting his award, Shockley said, "The life altering experience that I was exposed to during my three years here always left me with a feeling of obligation to do something to provide assistance to deserving students. I can only hope that my efforts produce future leaders that truly think and do the extraordinary."