A Message From Dean Floyd: Congratulations!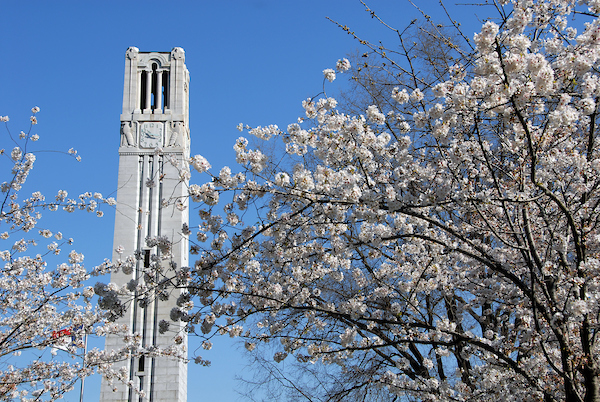 Dear Students,
As we close out the semester, I want to congratulate each of you on completing what was a very difficult semester for many. You have all worked incredibly hard to get through this semester. I have been impressed and inspired to see how you all came together and rose to the occasion when faced with an unprecedented change in the delivery of your education mid-semester.
Whether you are a graduating or a continuing student, we know that the future remains unknown. As one of the smaller colleges on campus, we are a tight-knit group. We value the close connections we share, and we have missed you all greatly these last couple of months. Know that whatever the future holds, we will always be here to support you as mentors and friends.
To our graduating students, I know the unceremonious end to the semester and your time at NC State comes as a disappointment. We are disappointed, too. We wish we could gather in person to give you every recognition you deserve.
There is no time when we as faculty, staff and administrators are more proud than when we see our students cross the stage into the next phase of their lives. I hope that you will let the many memories you have made during your time here outshine the memory of the last few weeks. We applaud you and all that you have accomplished and will welcome you back to campus to celebrate as soon as we are able.
Thank you all for allowing us to be part of your journey. The energy, enthusiasm and vision that you bring to the college, refreshes and inspires each of us. Your growth helps us grow. I am honored to be part of this community. And I look forward to the future as we face whatever comes as one Pack, bound by the Red and White of NC State.
Go Pack!
Dean Myron Floyd