Student Success
Graduation to Vocation: Giving Back to the Land Through Research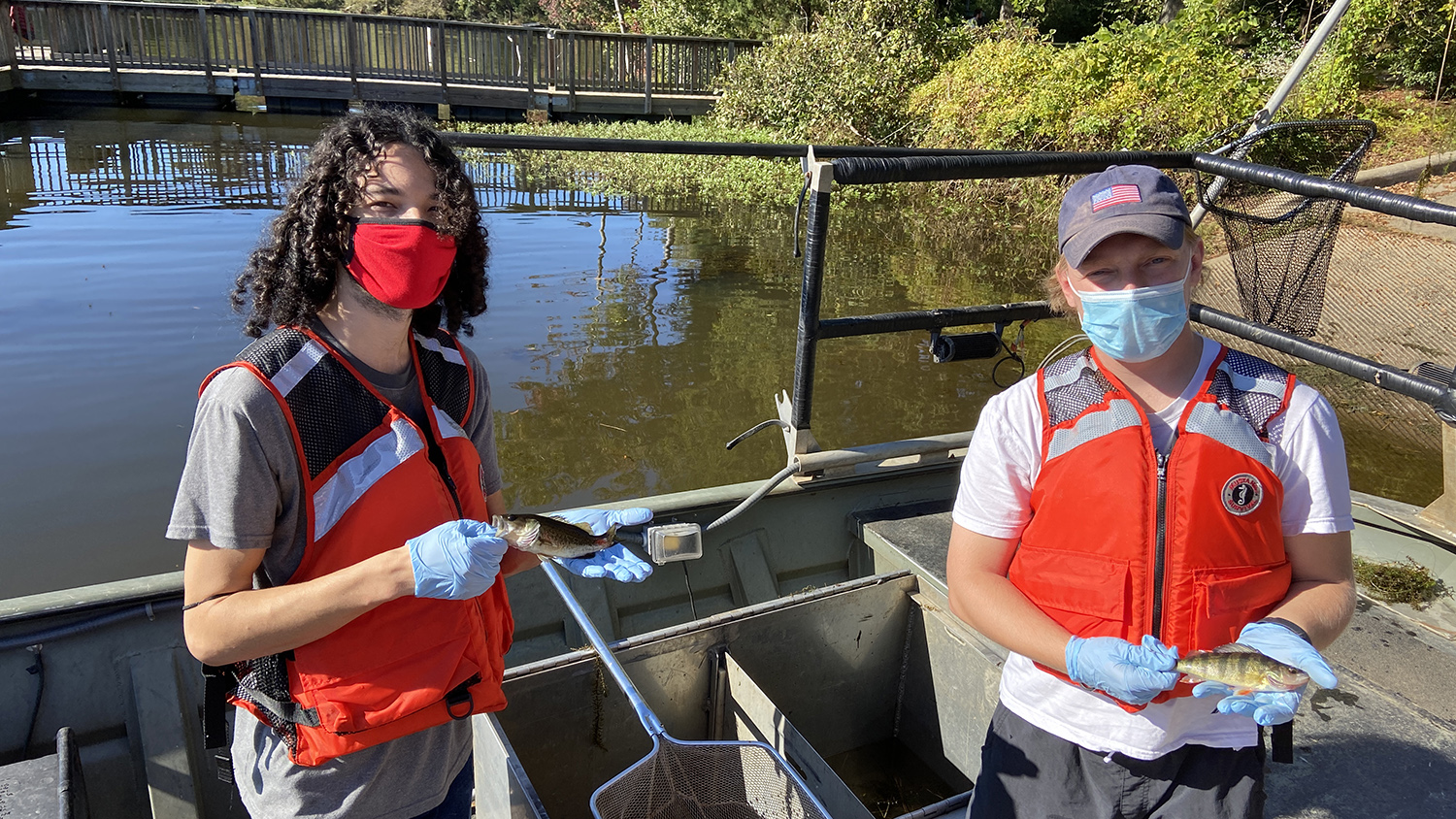 Clayton Lynch will graduate with his bachelor's degree in fisheries, wildlife and conservation biology with a focus on fisheries and aquaculture.
As a nontraditional student, Clayton navigated the workforce and community college before coming to NC State's Department of Forestry and Environmental Resources. After graduation, he will be going to Puerto Rico to assist with fish habitat selection research before pursuing his own graduate degree.
How has the College of Natural Resources impacted you and prepared you for your future?
The College of Natural Resources has helped me achieve many of my goals especially when it comes to my knowledge about aquatic ecosystems and how we affect them. It has helped me prepare to find ways to aid these ecosystems in the future by growing and catching fish sustainably. The College of Natural Resources also helped me see that we can make change if work together and how people of different backgrounds can come together to solve major problems.
What kind of research or other hands-on learning did you participate in?
While at NC State, I assisted Greg Copes's lab with freshwater mussel research working with Jennifer Archambault, who was working on her Ph.D. at the time, looking at the effects of heavy metal toxicity on mussel survival. I also worked with Sean Buczeck on understanding how freshwater mussels respond to excess nutrients in the water column. During my time at NC State, I was also lucky enough to participate in the semester at the Center for Marine Science and Technology (CMAST) program where I worked with some of the top fisheries scientists and marine biologists in the state.
What's your favorite memory or class from your time at the College of Natural Resources?
One of my favorite memories from NC State was being able to participate in a long-line study for sand bar sharks in Morehead City while I was at CMAST. It was amazing to be able to contribute to a project that had compiled years of data and to be able to be so close to such mysterious and misunderstood creatures in an attempt to learn more about their behavior and life history.
What motivated you to pursue your work?
I grew up with a close relationship to the land and water. I am of the Haliwa-Saponi tribe and grew up in a family of hunters and fishermen. I have always wanted to give back to the land and aid it in anyway I can. My motivation comes from an overwhelming need to help the land and water remain healthy so that it can nurture my family and the future generations.
What advice would you give students entering your major or field?
My advise would be to give it your all. No matter where you start from you can make it eventually. You should also pursue as many research or outreach opportunities as you, even if they don't exactly align with your major focus. All experience is good experience.