Honors and Awards
Meet Our 2020-2021 Global Change Fellows
From hydrology to policy, these NC State graduate students are helping to address a variety of issues within natural resources.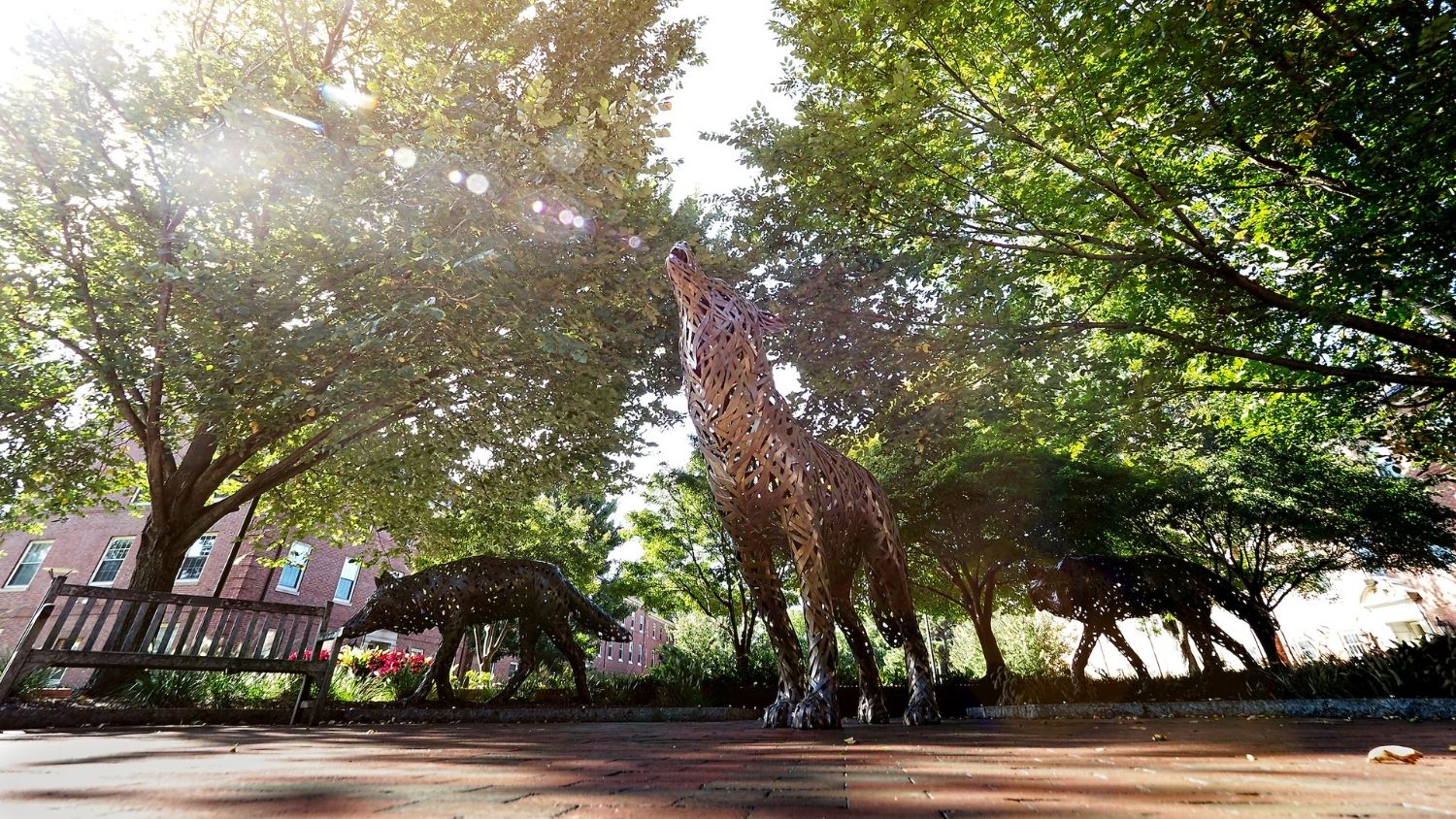 The Global Change Graduate Fellows Program provides support for NC State graduate students interested in multidisciplinary research. Global Change Fellows come from many disciplines and are dedicated to improving the science related to climate change.
This year, four students at the College of Natural Resources were named Global Change Fellows. From hydrology to policy, they are helping to address a variety of issues within natural resources.
Justine is a Ph.D. Candidate in the Department of Forestry and Environmental Resources. She's studying the hydrologic drivers of landscape vulnerability to saltwater intrusion in the Albermarle-Pamlico Peninsula.
Justine grew up along the Hudson River, which inspired her to "help make up for the havoc that humans can wreak on the environment," she said. She hopes her work will inform coastal land managers about the effects of changing landscapes and aid them in the characterization of saltwater intrusion.
Tira is a first-year master's student studying natural resource policy and administration. She became interested in environmental policy after working with low-income communities for local and state governments.
She is particularly interested in environmental and climate justice, with a research focus on the socio-political barriers to climate resilience in low-income, rural, inland communities. "The development of an interactive participatory framework for local and state governments can lead to improved communication between local governments and rural inland communities," she said.
Jin Bai
Jin is a Ph.D. student in the fisheries, wildlife and conservation biology program. He is interested in researching how avian biodiversity and movement patterns are affected by urbanization and social-economic driven urban-land modification.
Jin was "inspired to study urban ecology and avian ecology because of his passion for nature and wildlife conservation," he said. He also participates in an ongoing citizen science survey called "Triangle Bird Count," which surveys and monitors the abundance and diversity of bird species across the Triangle.
Kathryn Jewell is a master's student studying fisheries, wildlife and conservation biology. Her research focuses on the human dimensions of wildlife management.
Kathryn grew up fishing and spending time outdoors. "I've always found people fascinating, and human dimensions provides an excellent bridge between my interests," she said. The goal of her research is to increase collaboration in solving wildlife conservation challenges.