Research and Innovation
A Year in Review: Our Best Research Stories of 2020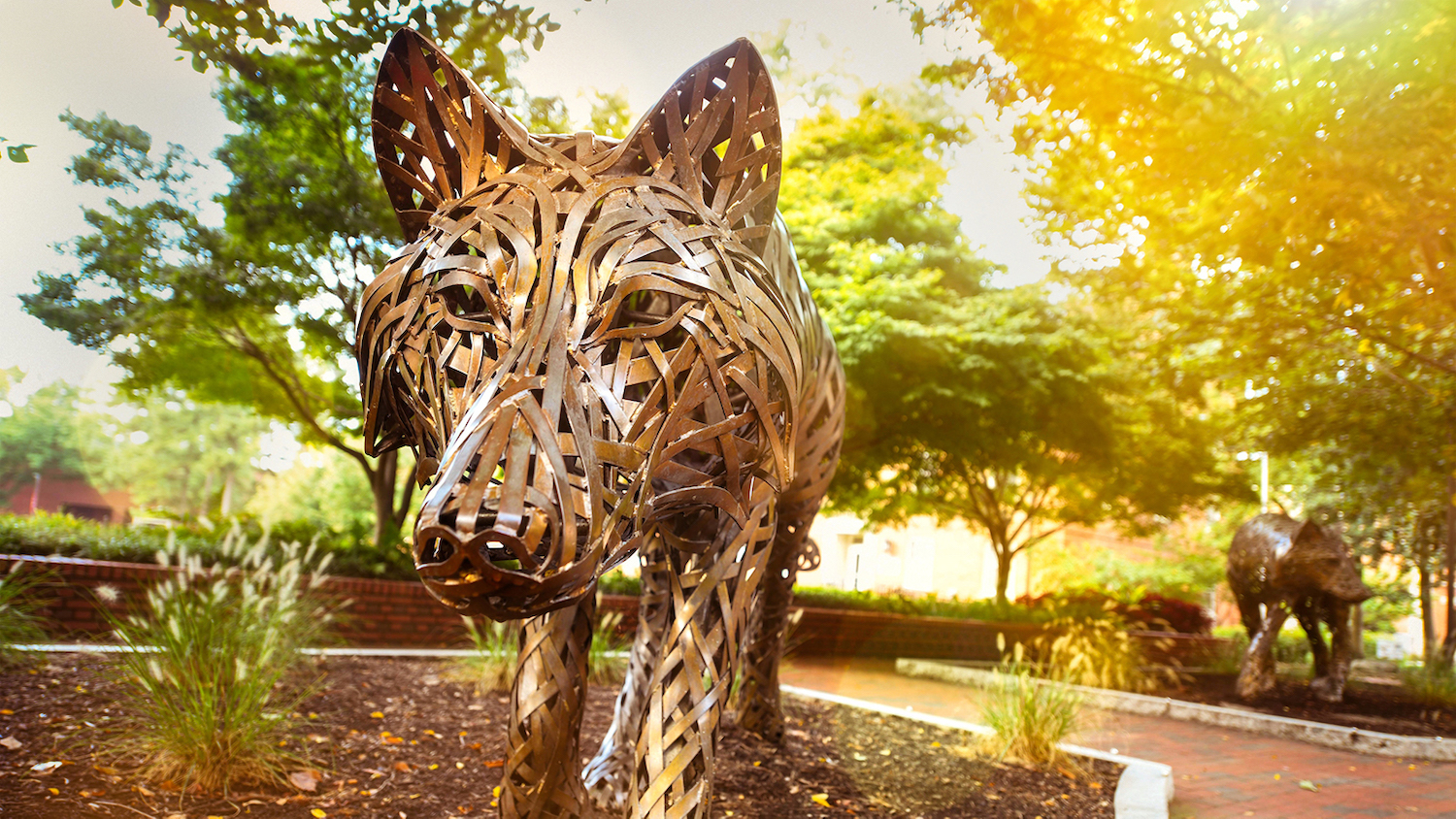 Despite the challenges of the coronavirus pandemic, it's been a productive year for research at NC State's College of Natural Resources. From developing antimicrobial hygiene products to proposing solutions for the lack of diversity and inclusion in the outdoors, our faculty and students have made some amazing discoveries and brought attention to crucial issues.
The following 10 stories were published over the past year and provide a look back at some of the scientific breakthroughs made by our researchers.
How the Coronavirus Created a Toilet Paper Shortage
Toilet paper became a coveted item when many cities and states across the country issued shelter-in-place orders in response to the coronavirus pandemic. Many attributed the shortage to disruptions in the supply chain. But it was actually the result of consumer behaviors, according to Ronalds Gonzalez, an assistant professor of conversion economics and sustainability in the Department of Forest Biomaterials.
Nature Gap: Why the Outdoors Lacks Diversity
Research shows that people of color are far less likely to engage in nature-based outdoor recreation activities, with historic discrimination being a large underlying factor. KangJae "Jerry" Lee and Myron Floyd explore solutions to this issue, from emphasizing achievements of people of color in outdoor recreation to having more diverse leadership in outdoor recreation agencies, organizations and advisory boards.
Should Gray Wolves Be Removed From the Endangered Species List?
The U.S. Fish and Wildlife Service recently announced that it will remove gray wolves from the Endangered Species List, returning management authority to states and tribes. Despite widespread criticism from environmental groups, Roland Kays and Chris DePerno, both of the Department of Forestry and Environmental Resources, say the species has made an impressive recovery and no longer needs federal protection to avoid extinction.
Antimicrobial Tissue Paper Could Help Fight the Spread of Infectious Diseases
While modern advances like antibiotics and vaccines have conquered many diseases, the coronavirus pandemic shows just how vulnerable we remain. Lokendra Pal and other researchers in the Department of Forest Biomaterials have developed a new tool that could someday prevent infectious diseases and provide a sustainable and low-cost personal hygiene product to those who normally may not have access.
Habitat Destruction is Fueling Pandemic Risk
Wildlife habitats are vital to human survival and agricultural production. But these natural places — and the plants and animals that inhabit them — face increasing pressure from human activity. Erin Sills and Roland Kays, both of the Department of Forestry and Environmental Resources, explore how wildlife markets and habitat destruction are leading to the emergence of new animal-to-human transmitted diseases like COVID-19.
Kids Are Inspiring Adults to Address Climate Change
Today's youth will be faced with enormous economic, political and social challenges related to climate change as they move into adulthood. In response, climate change educators express a moral imperative to equip today's children with the knowledge and skills they will need to adequately address and respond to the considerable burden they will bear. In this guest post, Kathryn Stevenson, an assistant professor in the Department of Parks, Recreation and Tourism Management, discusses the role children may play in helping adults set aside ideological biases and unite in a collective response to climate change.
The Importance of Black Birders Week
Launched as a social media campaign, Black Birders Week celebrated Black naturalists and broke down stereotypes of Black people in the outdoors and STEM. In this guest post, Deja Perkins and Lauren Pharr, both graduate students in the Department of Forestry and Environmental Resources, discuss their roles in helping to organize the week-long series of online events and its lasting impact on minorities within the scientific community.
Drones Could Help Save Trees From Invasive Beetles
Ash trees are an important and valuable natural resource. But they face a variety of threats, including the emerald ash borer. Since first being sighted in the U.S. in 2002, the emerald ash borer has destroyed millions of ash trees across 35 states. It can be found in 60 counties in North Carolina. That's why Kelly Oten, an assistant professor in the Department of Forestry and Environmental Resources, and other researchers are using drones to identify and potentially breed trees with protective traits against the invasive beetles.
How Wildfires Can Impact Your Drinking Water
As climate change spawns hotter and drier conditions across North America and around the world, scientists are warning that intense and repeated wildfires could affect the quantity and quality of water available. In fact, high-intensity wildfires can increase the susceptibility of watersheds to runoff and erosion and can have detrimental impacts on water supplies that can last anywhere from months to years, according to Dennis Hallema, a research assistant professor in the Department of Forestry and Environmental Resources.
Sport and the Environment: What is the Connection?
Sport occupies a special place in modern life, with millions of people around the world watching or participating in their favorite games. But ironically, despite its ability to entertain and promote health, sport can also degrade the environment. Kyle Bunds and Jonathan Casper, both of the Department of Parks, Recreation and Tourism Management, explore how professional teams and colleges across the country are turning sport into a positive force for environmental change by adopting sustainable practices.