Research and Innovation
Decline in Hunting Threatens Conservation Funding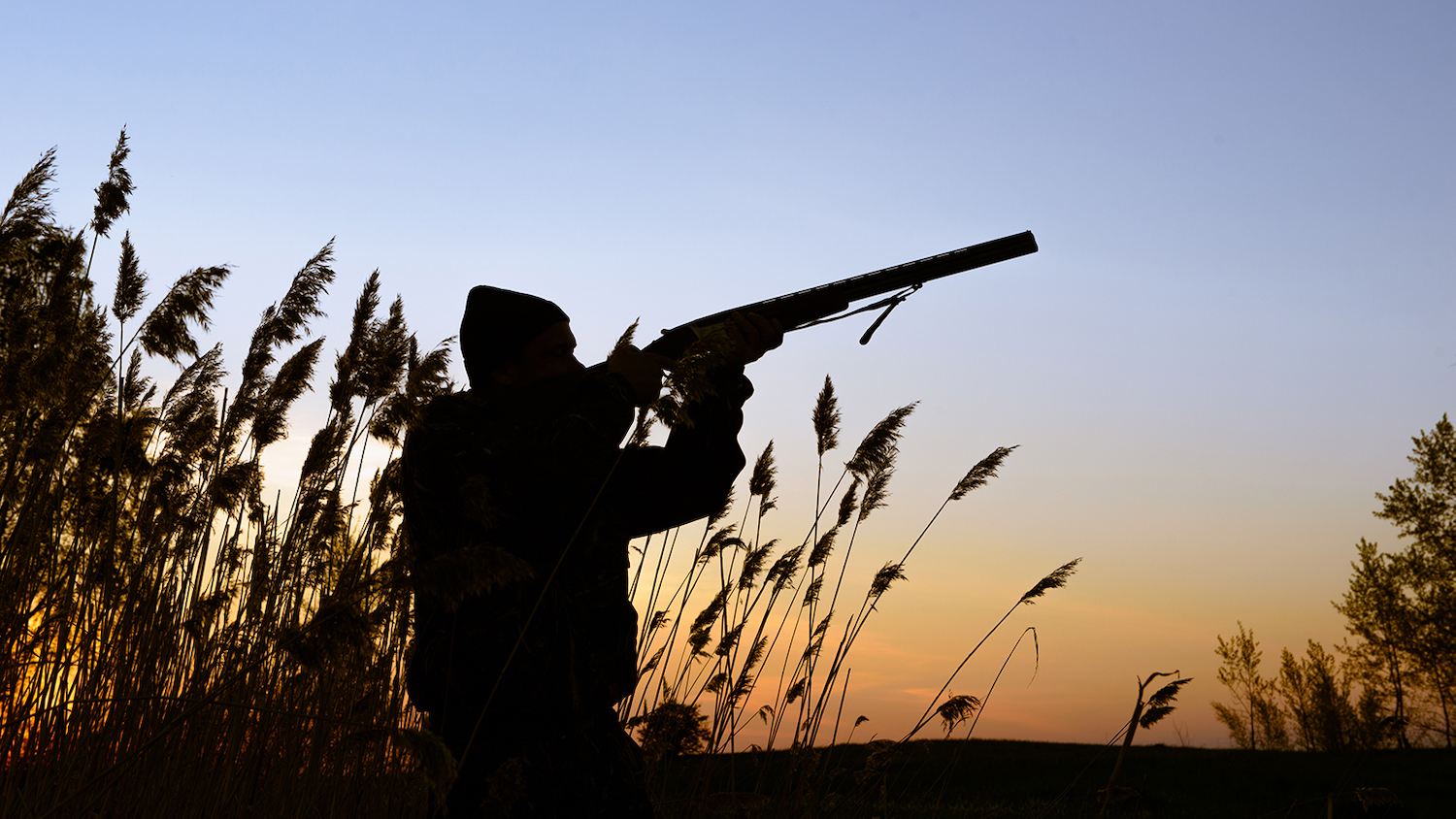 Fewer Americans are taking up hunting every year, a trend that has wildlife agencies across the country looking for new ways to fund conservation.
Many states have experienced a significant decline in hunter participation over the last two decades. Yet, the money generated from hunting license sales and federal excise taxes on firearms, ammunition and angling equipment still provides 60-80% of the funding for state wildlife agencies.
Hunting participation peaked in 1982, when nearly 17 million hunters purchased 28.3 million licenses. Today, however, only 11.5 million people in the United States actually hunt. That's less than 4% of the national population.
For state wildlife agencies, the decline in hunting has stifled license sales and other forms of funding, leaving them inadequately staffed and unable to protect critical habitat and effectively implement management programs for deer and other animals.
"Wildlife agencies have relied on a user-pay, public benefit system for decades to fund their conservation efforts, and it worked when a significant portion of the population was hunting," said Lincoln Larson, a professor of parks, recreation and tourism management at NC State's College of Natural Resource. "But now that hunting is slowly fading, alarm bells are going off at agencies all across the country … It's potentially bad news for conservation."
The decline in hunting is largely a result of the nation's "significant demographic change," according to Larson. That includes the growing age gap.
Baby boomers (anyone born between 1946 and 1964) make up roughly a third of all hunters in the U.S. However, many baby boomers are ageing out of hunting without a younger generation to replace them.
Larson said urbanization and the increasing use of technology have especially deterred young adults from participating in hunting.
Another factor impacting hunter participation is the growth of racial ethnic minority populations, according to Larson. "Historically, these populations haven't hunted at the same rate as white Americans," he said.
While more than 90% of today's hunters are white, census projections show that they will make up less than half of the U.S. population by 2044.
"All these shifts are trending away from the core hunting demographic of rural, white, males, and we're just not replacing them quickly enough with a new look of hunter to make up the difference," Larson said. "It's just a lifestyle that's fallen out of vogue."
A new generation of hunters
In response to the declining number of hunters, wildlife agencies and non-governmental organizations are working to recruit new hunters, retain old hunters and reactivate those who have quit the sport.
The problem is, according to Larson, many of these programs — often referred to as R3 — fail to attract new hunters.
"A lot of R3 programs tend to focus on young people who would hunt anyway. Their families already hunt. They're connected to hunting culture. They don't need a program to lure them in," he said. "These programs are effective from a retention standpoint, but they're an inefficient allocation of funds and resources. They're not drawing a new crowd. They're preaching to the choir."
Larson and other researchers across the country are testing and examining programs designed to target nontraditional audiences, including the local food movement.
The local food, or locavore, movement encourages consumers to buy from farmers' markets or to produce their own food, with the argument that fresh local products are more nutritious and better tasting. It has become especially popular among urban residents.
In 2017, Larson and other researchers surveyed 471 "locavores" in the Finger Lakes Region of central New York in order to gauge their interest in harvesting and consuming wild game meat.
The survey found that 23% of respondents would consider hunting, while 59% expressed interest in learning about preparing wild game and conservation benefits associated with wild game consumption.
Larson is also currently working with other researchers and state wildlife agencies to survey undergraduate students at public universities across 22 states to assess their hunting-related perceptions and behaviors.
Preliminary results reveal that more than 60% of college students approve of hunting, while about 30% currently hunt. Another 25% of students with no previous hunting experience would consider trying it, and those students are far more diverse than the current hunting population.
"College students are in a developmental stage where they'll try anything, for better or worse," he said. "One of those things could be hunting. And that could become part of their core identity if we can build a social support system for it."
The hunt for funding
While R3 programs show promise, state wildlife agencies will also need to identify alternative funding sources if they want to keep conservation efforts afloat amid budgeting shortfalls.
Some states have passed sales taxes to help fund conservation, while others have tapped into real estate transfer fees, lottery ticket sales, licence plate proceeds and various other sources. In Missouri, for example, at least $100 million has been generated by a conservation sales tax every year since 2012.
There have also been efforts to tax outdoor recreation equipment such as hiking boots, backpacks and tents. However, efforts to initiate a "backpack tax" have largely failed due to opposition from the outdoor industry, which argues that it already pays billions of dollars through "disproportionately high import taxes every year."
Larson said one of the most promising funding proposals for conservation is the Recovering America's Wildlife Act, or RAWA. The act would provide $1.4 billion in annual dedicated funding to support conservation of at-risk fish and wildlife species. It was approved by the U.S. House of Representatives in July and sent to the Senate for consideration.
"RAWA may be a viable short-term solution to the larger problem as conventional hunting-based revenue declines," Larson said. "But we must continue to work to find ways to diversify the conservation funding portfolio and make other innovative funding strategies more politically palatable."