Student Success
Graduation to Vocation: Heaven Davis is Providing Engineering Solutions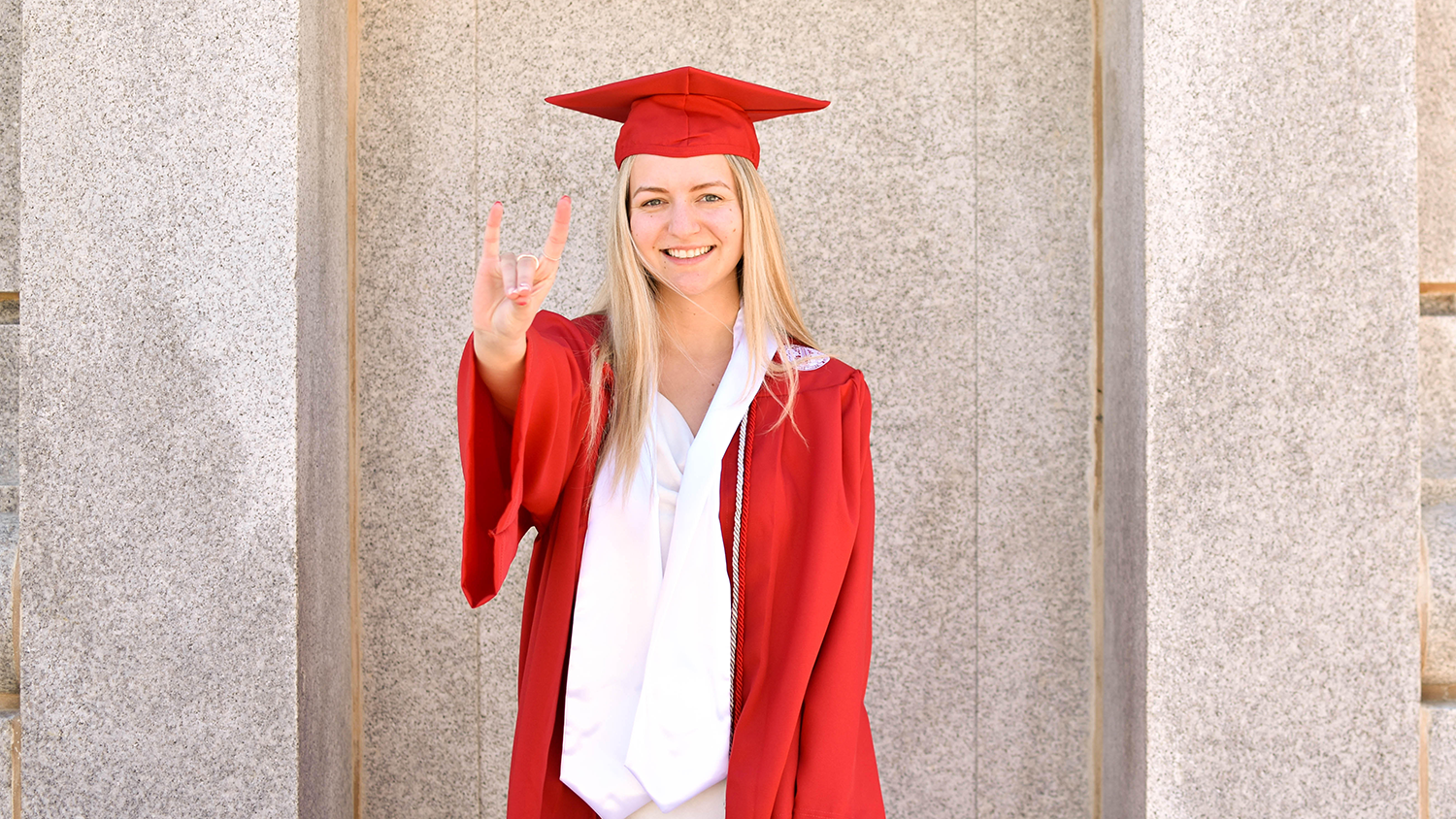 Heaven Davis will graduate in May 2022 with a bachelor's degree in paper science and engineering. Upon graduation, she will work as a support engineer at Solenis in Macon, Georgia.
Solenis is a company that manufactures specialty chemicals for several markets, including pulp, paper, oil and gas, chemical processing, and biorefining.
We recently spoke with Davis to learn more about how her time at the College of Natural Resources prepared her for a career in engineering. Check out the Q&A below.
How has the college prepared you for your future?
The College of Natural Resources has allowed me to have so many opportunities during my four years at NC State. From forming various connections with the faculty and staff to being a recipient of the CNR Enrichment Fund, it is evident that this college truly cares about its students. My experience in the College of Natural Resources has helped me transition into a confident leader and is a contributing factor to my success during college.
What's your favorite memory or class from your time at NC State?
My favorite class during my time at NC State is PSE 360: Pulp and Paper Unit Processes II. This class is traditionally difficult and places an emphasis on practical fluid dynamics, mass transfer and thermodynamics problems that are applicable within the paper industry.
This class is taught by Dr. Hasan Jameel and it is evident during class the passion and intelligence he has about the industry. I found this to be my favorite class for a variety of reasons. While the work is difficult, Dr. Jameel ensures students stay engaged and finds a way to make it easily understandable. He truly has a passion for teaching and passes that passion onto his students.
What is unique about you or your work?
As a paper science and engineering major, not many people know about or truly understand my industry. Something that makes my work especially unique is the variety of paths available within my field and the amount of experience an undergraduate can gain.

I have over 11 months of industry experience from three different internships during my time at NC State. Throughout my internships, I was able to gain experience in three different states and in three different areas of the industry. My first internship began the summer after my freshman year. Because I was able to gain that experience so early in my undergraduate career, I was able to find positions that I felt passionate about and be extremely confident when transitioning into a full-time position.
What motivated you to pursue your work?
As a first-generation college student, I've always had the motivation to further my education. When pursuing colleges, NC State stuck out to me with the unique paper science and engineering program they offered, as well as the small family environment the program had. Through my passion for paper and the encouragement from my family and the College of Natural Resources' faculty and professors, I have never lacked the motivation to do better.
What advice would you give students entering your major or field?
Try different things. In my opinion, I found it extremely valuable to have work experience with different companies and in different areas of the industry. It allowed me to truly find my passion and diversify my resume.