Student Success
Graduation to Vocation: Lauren McLaughlin is Ensuring Road Safety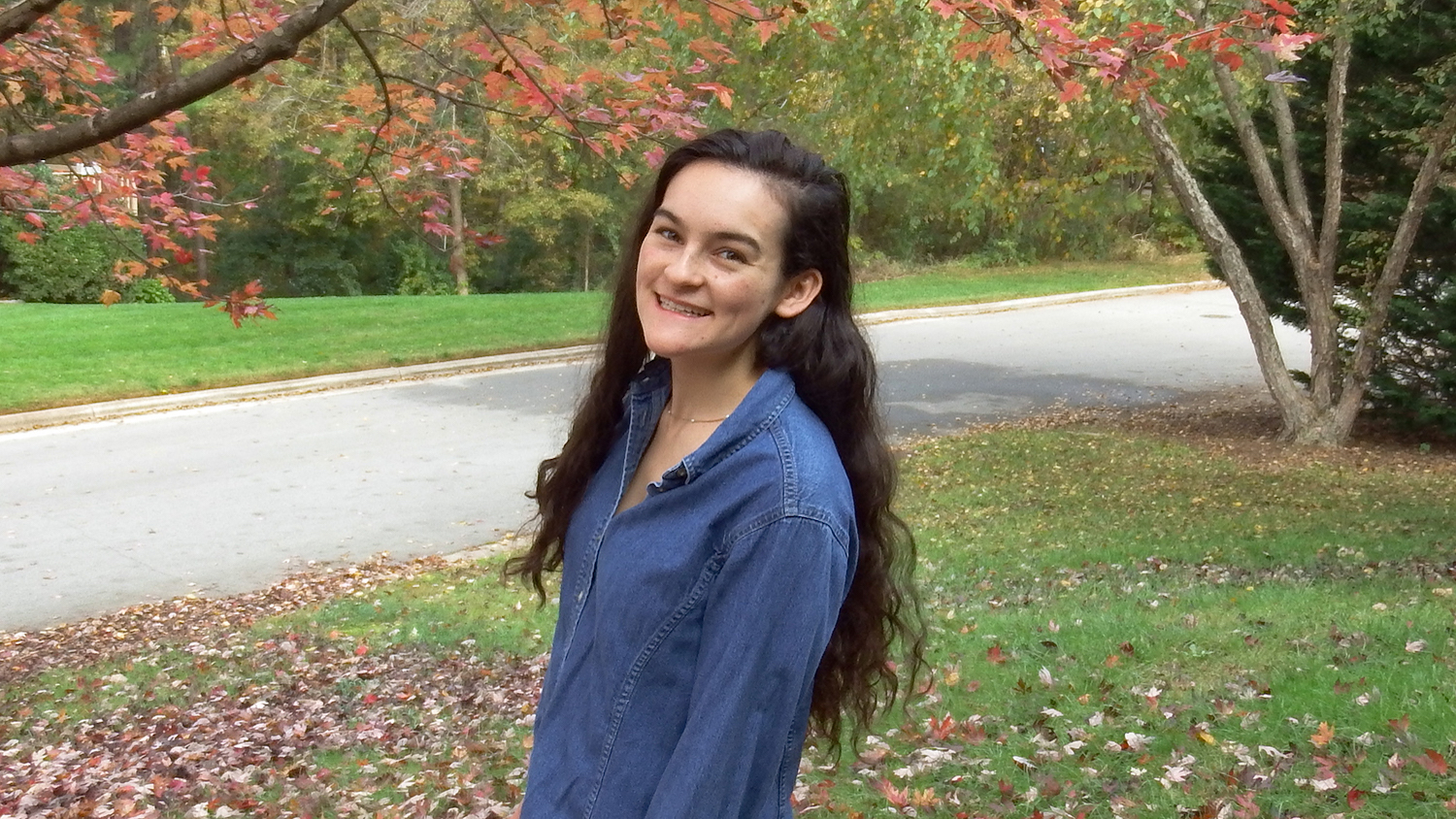 Lauren McLaughlin will graduate in May 2022 with a bachelor's degree in environmental science. Upon graduation, she will work as a highway safety analyst at VHB in Raleigh, North Carolina.
Founded in 1979, VHB is a civil engineering consulting and design firm headquartered in Watertown, Massachusetts with offices throughout the country.
We recently spoke with McLaughlin to learn more about how her time at the College of Natural Resources prepared her for the workforce. Check out the Q&A below.
How has the college impacted you and prepared you for your future?
The College of Natural Resources has provided me with a strong understanding of many different environmental issues and how they relate to society. The environmental sciences focal area in particular allowed me to take classes specific to my interests. I've also really enjoyed the small, family-like feel at the college. Everyone here is passionate about what they do, which I think really benefits the learning environment.
What's your favorite memory or class from your time at the college?
My favorite classes were ES 300: Energy and the Environment and ES 400: Analysis of Environmental Issues. ES 300 took a deep dive into the energy sector and helped me understand the many nuanced issues of transitioning to renewable energy.
For ES 400, my group and I worked with a nonprofit to look into the possibility of brining community solar to northeastern North Carolina. Being able to help an organization outside the university was a both valuable and meaningful experience.
Another significant part of my time at the College of Natural Resources was working as the college's communications intern. I wrote articles about alumni (like this one), the college and research. I gained a lot of great communication experience, as well as a greater sense of connection to NC State.
What is unique about you or your work?
As a highway safety analyst, I'll be working to improve safety on our roads, including for bicyclists and pedestrians. This is a topic I have a personal connection to, as I've spent a lot of time trying to find safe routes to bike and walk around my community.
After hours on Google Maps, I recently found a safe route from my home in Cary to NC State. The whole trip ended up being possible thanks to one crosswalk on a busy road. For me, this speaks to the importance of bike and pedestrian infrastructure, and I feel fortunate to have this level of connection to and interest in the field I'll be entering.
What motivated you to pursue your work?
I've always been passionate about the environment, but I didn't end up in environmental sciences until halfway through my sophomore year at NC State. Since then, I've seen so many connections between my own life and what I'm learning in my classes.
One example is from a course I took last semester, LAR 292: Sustainable Development. Our class ended up reading one of my favorite books that I already owned, "Drawdown," as a textbook. This was really a full-circle moment for me, and I think those connections between my own interests and classes have been really motivating.
What advice would you give students entering your major or field?
Given the demands of school, I think many of us develop a mindset of focusing on grades and checking assignments off our long to-do lists. I'd encourage students to try to shift their focus to why they're actually doing this in the first place. In the end, life isn't based on a rubric. Changing my mindset like this helped me enjoy what I was studying and get more out of my classes.