Alumni and Friends
5 Questions with Research Analyst Alyssa Stroker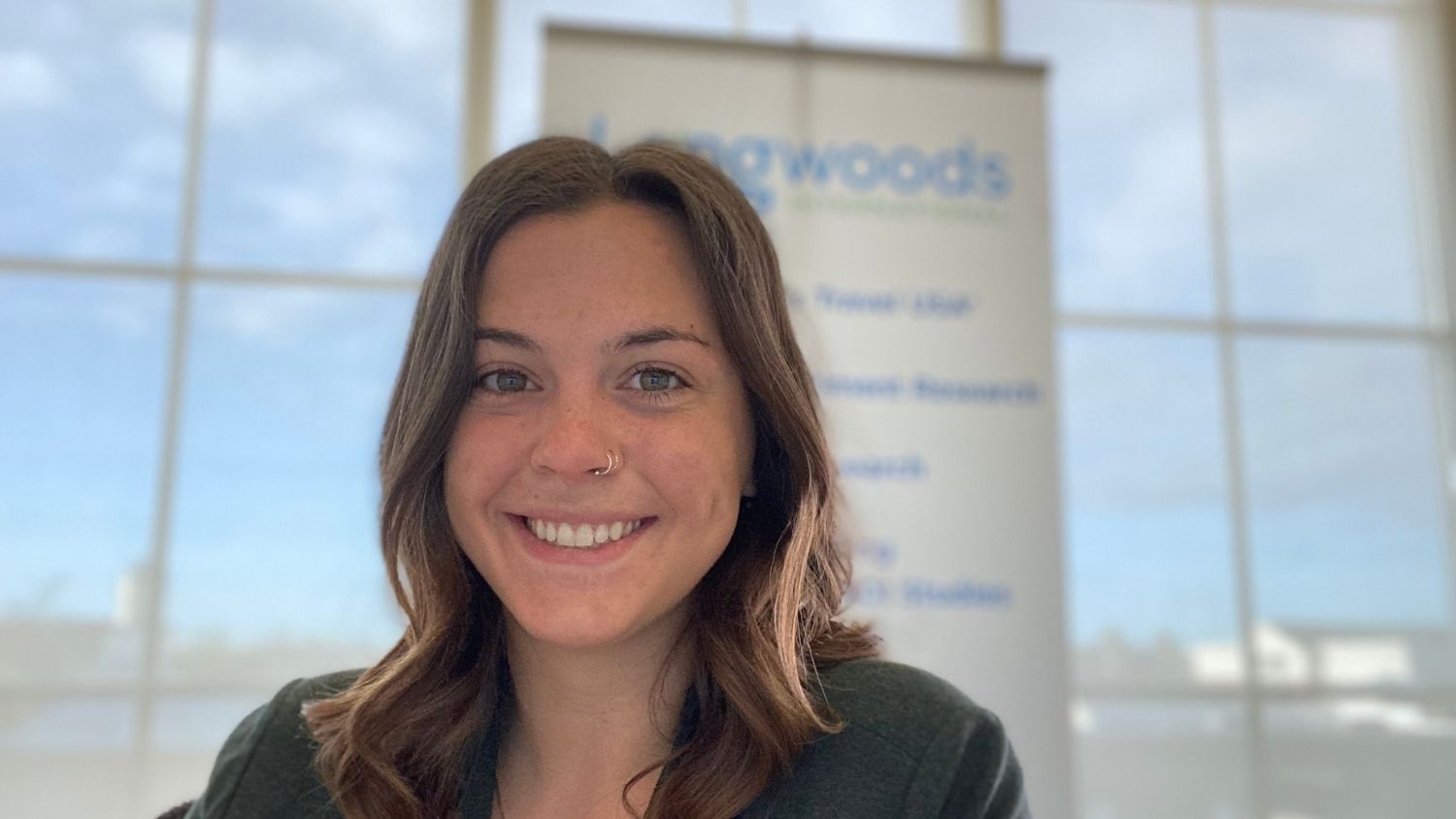 Alyssa Stroker graduated from the College of Natural Resources in May 2020 with a bachelor's degree in parks, recreation and tourism management with a concentration in sustainable tourism. She also earned a minor in outdoor leadership.
Stroker now works at Longwoods International, where she oversees research projects in the travel and tourism industry. We reached out to Stroker to learn more about her current position and path to the tourism industry.
What is a typical day in your job like?
I am a research analyst for Longwoods International, a market research consulting firm in the travel and tourism industry. Longwoods International specializes in survey-based research to measure benchmarks of several destination marketing services and products. Our research focuses on visitor profiles, image/ROI research, resident sentiment and custom research to name a few.
Within this position, I assist with the production of research projects and client deliverables. Depending on the season my project workload varies by product, but I may be working on tasks that involve editing and quality control measures for survey links. And once the data is fielded and analyzed, I am also responsible for report creation including data entry and creating data visualizations.
What inspired you to study your major?
My extreme passion for outdoor recreation led me to the parks, recreation and tourism management (PRTM) major, and through these courses, my curiosity in the tourism field and sustainable development piqued. The PRTM tourism courses covered introductory content exploring the foundation of the tourism industry and services, as well as topics that discussed global challenges of mass tourism. This variety of tourism avenues excited me to gain a deeper understanding of the tourism field.
A few professors helped expand my horizons past the PRTM courses through hands-on experiences as a research assistant. I worked on research projects for Dr. [Whitney] Knollenberg and Dr. [Duarte] Morais, where I was introduced to the basics of quantitative and qualitative research, research methodologies and how strategic data influences the tourism industry. The PRTM major along with my independent studies enhanced my awareness of the tourism industry and fueled my passion for tourism research.
What impact are you making through your position?
Longwoods International serves the tourism industry through the development of strategic insights and thought leadership. Through my role, I help create client deliverables that equip destinations with influential data pertaining to current market trends and benchmark assessments against the U.S. Norm and regional data.
Our work provides clients with valuable data to make their destination not only a great place to visit, but a great place to live. We strive to provide guidance to utilize the power of travel to benefit destinations and improve the quality of life for the surrounding communities.
How did the college prepare you for your current position?
The College of Natural Resources courses provided me with the foundational knowledge to succeed, and the opportunities within prepared me to tackle my first professional job. In addition to working as a research assistant, I presented independent research at conferences, served as a College of Natural Resources Ambassador, was the president of the Tourism Management Association club, member of Rho Phi Lambda Alpha Honor Society, and participated in additional university clubs. These extracurricular involvements not only provided me with confidence and hands-on experience but connected me with likeminded peers and mentors that I am still in contact with today.
What advice do you have for current students?
I would advise College of Natural Resources students to go that extra mile and seek out extracurricular opportunities to become more familiar with their major or concentration. I strongly recommend connecting with current students, alumni and professors to get a better understanding of the career opportunities within the various majors. The faculty and staff members within the College of Natural Resources are extremely welcoming, supportive, and eager to share resources, knowledge, networks and direct experience with students interested in learning more.