Student Success
Graduation to Vocation: Asija Rice is Preserving Family Legacies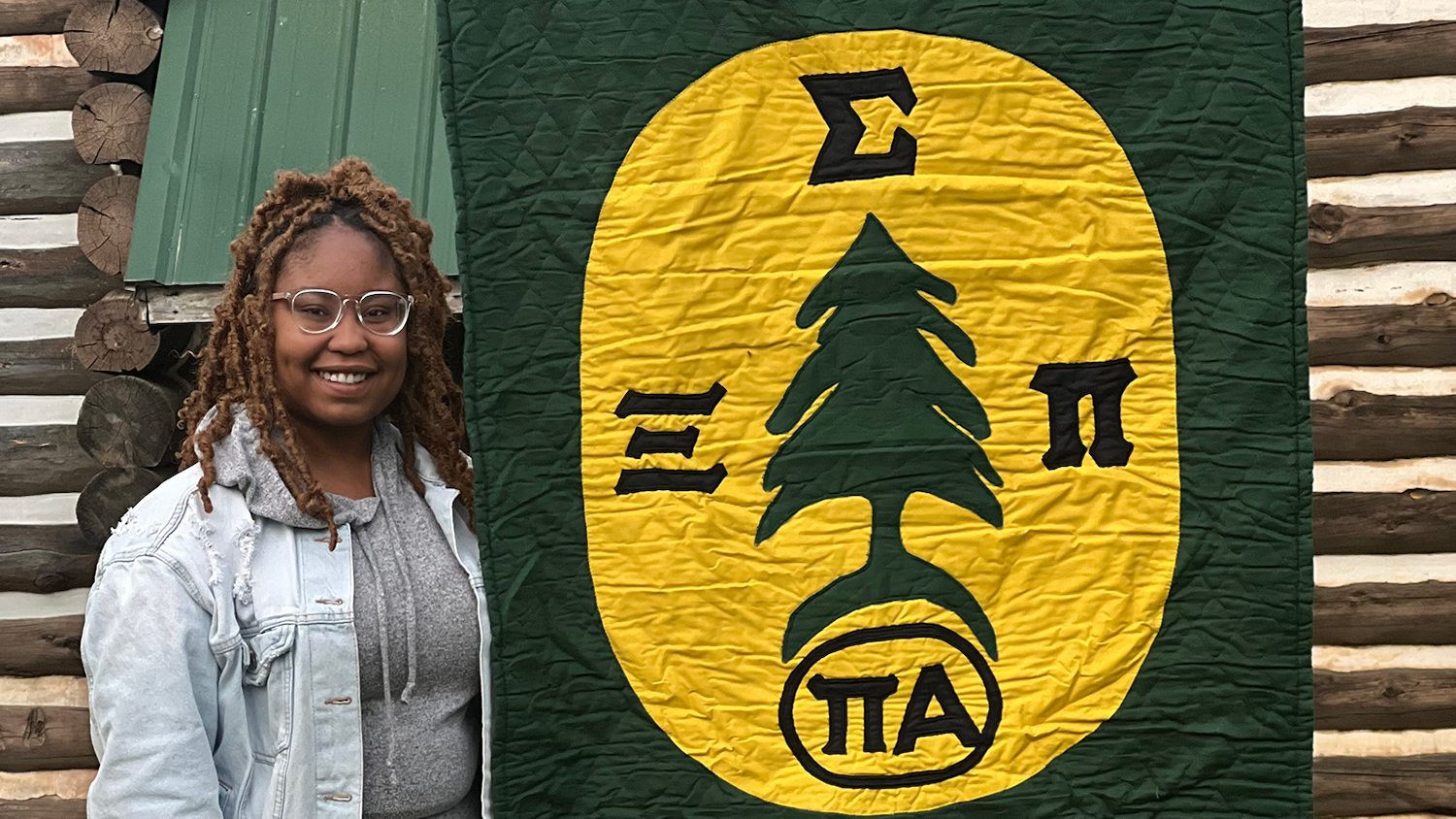 Asija Rice will graduate in May 2022 with a master's degree in forestry. Upon graduation, she will work as a forester at The Center for Heirs' Property Preservation in North Charleston, South Carolina.
The Center for Heirs' Property Preservation is a nonprofit organization that "protects heirs' property and promotes its sustainable use to provide increased economic benefit to historically under-served families."
As a forester for the organization, Rice will prepare forest management and conservation plans for landowners, implement outreach and educational activities, and much more.
We recently spoke with Rice to learn more about how her time at the College of Natural Resources prepared her for a career in forestry. Check out the Q&A below.
How has the college prepared you for your future?
NC State has provided me with more advanced learning in my specialized subject and sub-discipline and an in-depth understanding of my research area. I've also been taught advanced abilities of real-life problem-solving, economics, writing, oral presentation, and technology, all as they apply to my particular field of forestry.
What's your favorite memory or class from your time at NC State?
My favorite memory at the College of Natural Resources was being able to speak in front of The Divers-IDENTity Community Engagement group. I was able to share information with students, let them know me personally, and share my volunteer stories with them, which allowed me to grow and serve my community better.
What is unique about you or your work?
With my professional and academic background, I have been able to secure work before graduation, conduct an exceptional research study, and secure a social media internship, all while completing my coursework. I attained my goals thanks to the excellent mentoring of instructors, advisers, and other students. The most crucial aspect of my career accomplishment is my research and internships. Apart from achieving a GPA better than 3.0 overall since starting here at NC State, these are some of the most noteworthy accomplishments I have completed.
From the perspective of a graduate student, these are some of the most important goals for us. However, using the resources available at NC State, I met these tasks with little or no difficulty. Additionally, I have attended several professional development conferences and was able to help host events at the Minorities in Agriculture, Natural Resources and Related Sciences and Society of American Forester's national conferences.
What motivated you to pursue your work?
Being able to focus on giving marginalized populations (mainly African Americans) a voice. My work collects much of the history and historical land tenure that independent black farmers and families have credited over the years. Underserve landowners frequently lack comprehension of this legacy, allowing developers to take advantage of these property owners. Without knowing this history, the next heir often does not grasp the worth of this land.
What advice would you give students entering your major or field?
My advice to the students entering my field is always to be willing to learn, adjust, and help. Never be afraid of change, and always be ready to make them whenever necessary. They should be considered approachable and understanding. My last advice is to always take care of themselves mentally, physically, and emotionally to be able to accomplish their goals.