Impact and Outreach
Summer Program Exposes High School Students to Forestry Research, Careers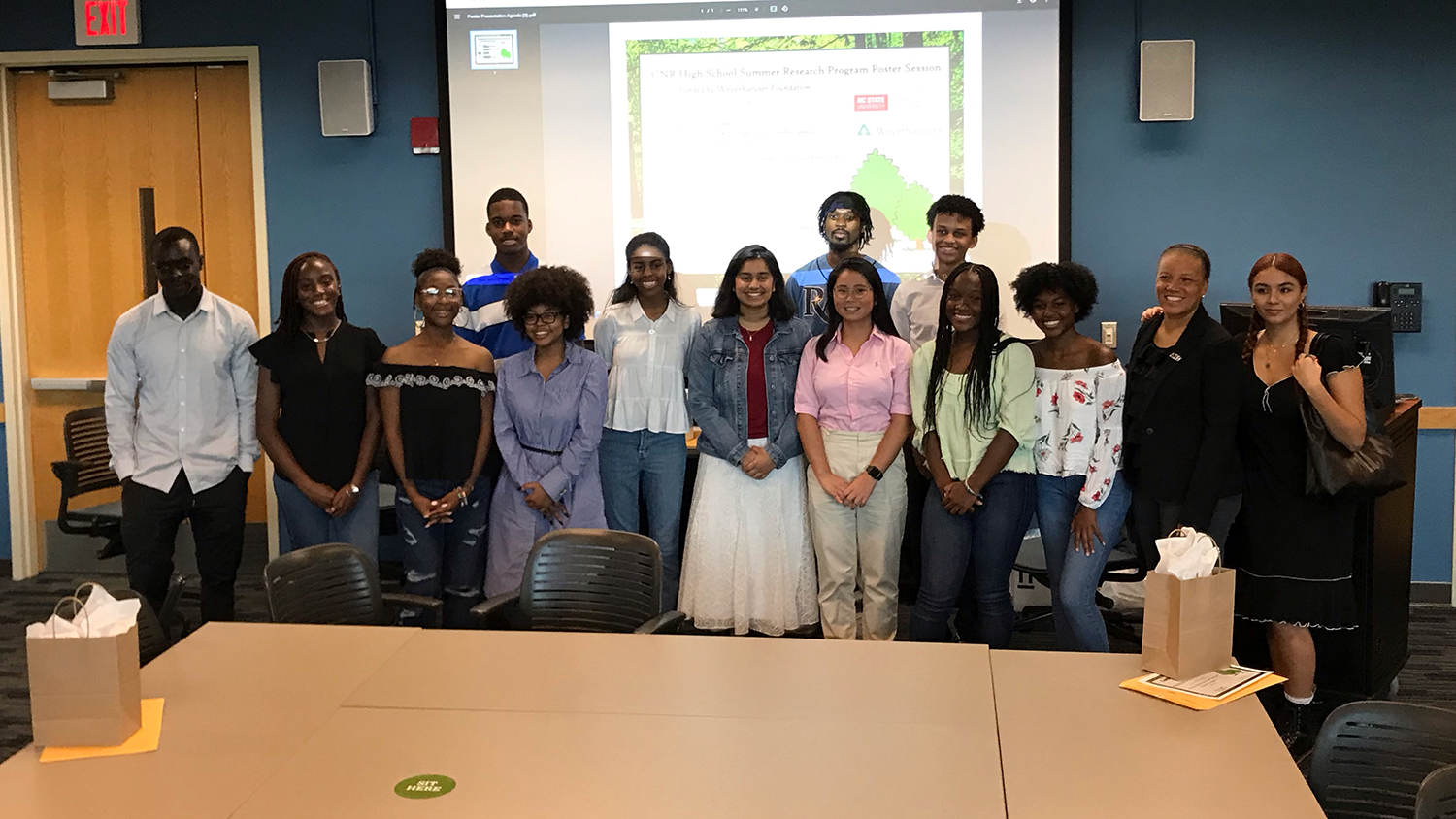 Motivated by a desire to expose students of color to careers in forestry, one NC State professor recently led 12 high school students through a summer research program, coaching them through each stage of the research process — from forming a hypothesis to presenting their final findings.
"I really wanted them to experience all of those steps," said program director Zakiya Leggett, an associate professor of forestry and environmental resources at the College of Natural Resources, who conducts research related to soil ecology.
During the four-week program, students learned about the scientific process, conducted field research on coarse woody debris, ran data analysis, organized their findings and presented findings at a poster session. Students were also exposed to different forestry topics such as drones in forestry, forestry economics and forestry hydrology. Each topic presentation allowed other faculty and graduate students to share with the high school students.
"I heard students saying things like, 'It was great to see women in forestry,' or, 'It was great to see faculty of color,'" Leggett said. "It's really important to show students this representation."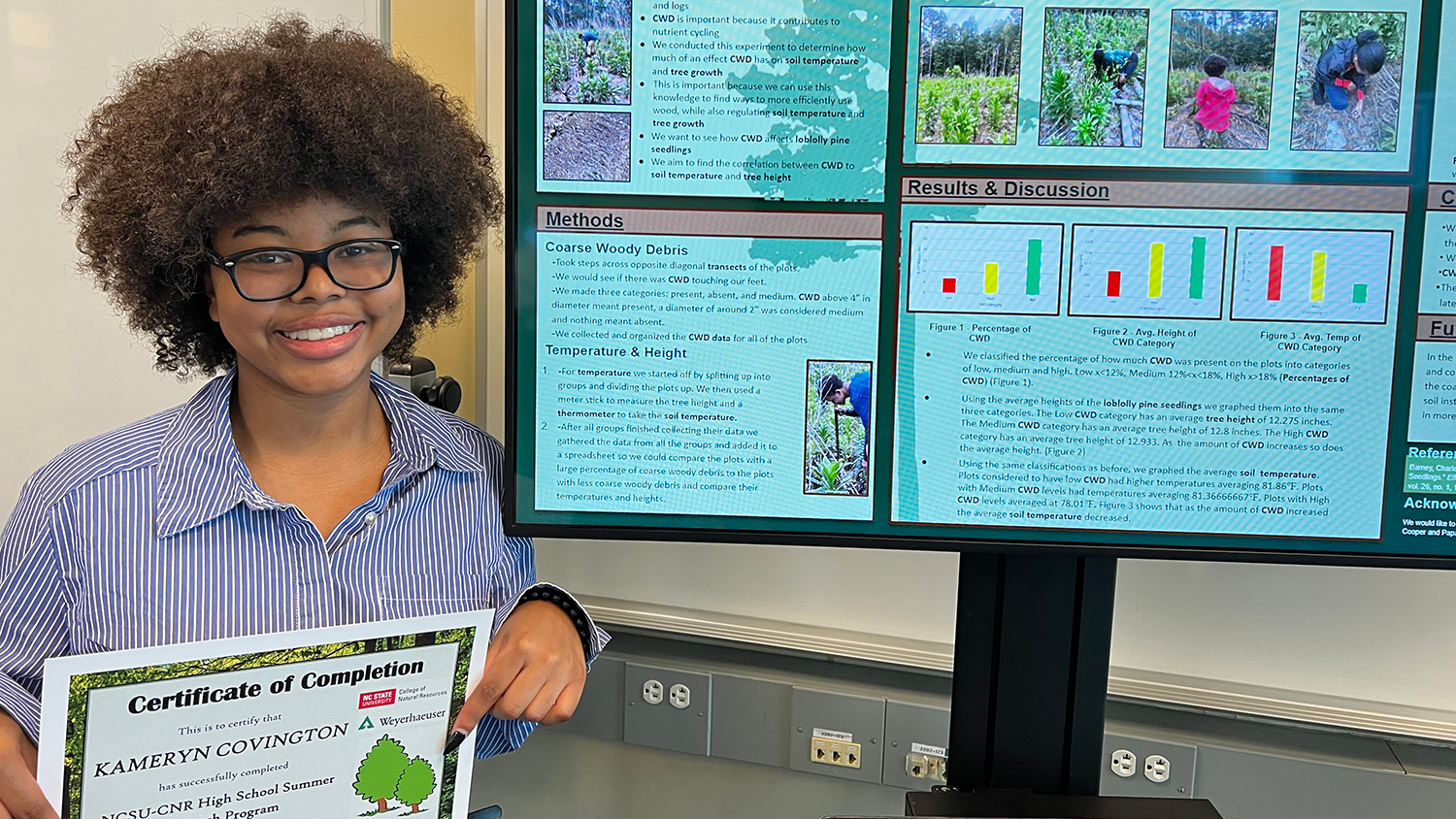 The program was funded by the Weyerhaeuser Giving Fund, and Leggett received support from co-director Porche' Spence, an adjunct faculty member at North Carolina Central University and North Carolina A&T State University, and three assistant directors who are current NC State students. One of the assistant directors, Andrea Casallas, attended the program as a student in 2021.
"The fact that I had been in the students' positions just a year before made me want to take part in their academic journey as an assistant director," Casallas said. "I had a great experience in my summer research program and wanted the students to have someone above them to connect to."
Casallas, a sophomore majoring in business administration and minoring in forestry, established a connection with Leggett while attending the program, leading her to continue undergraduate research in soil ecology.
"This year, a high school student said, 'I see Andrea is working for you. I want to do that.' The program kind of creates a pipeline of interest," Leggett said.
While not every student will find a new or revived passion in pursuing a career in forestry, the program exposes all students to various careers, diversity in the field and college life at NC State. Leggett regularly presents on forestry career opportunities at local high schools, encouraged by every moment she is able to share her love of the outdoors and spark the same enthusiasm in the next generation.
This article was written by Rebecca McNeill for the College of Natural Resources