Student Success
Forestry Student Recognized for Diversity and Inclusion Efforts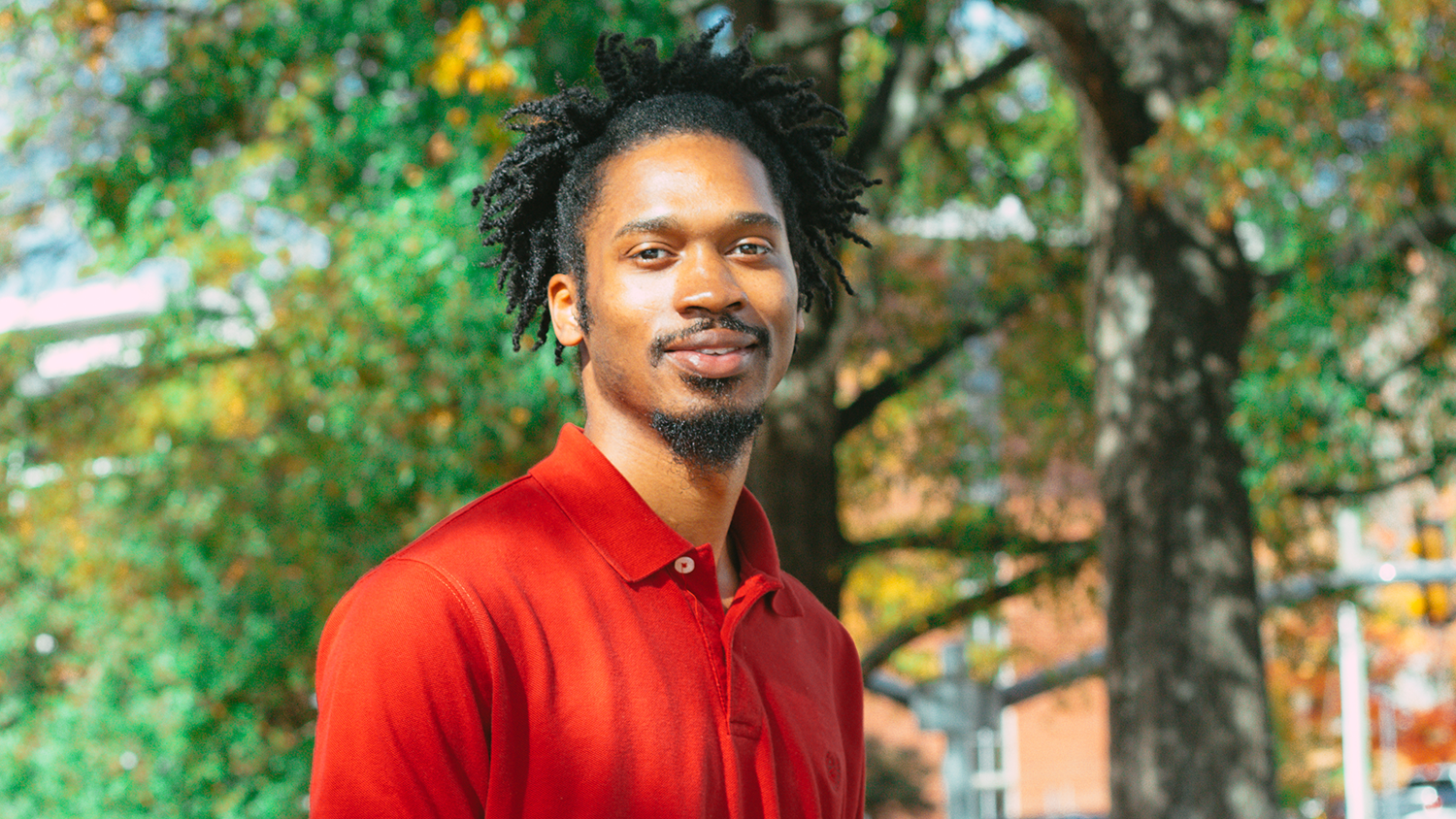 Tyrik Cooper, a doctoral student studying forestry at the NC State College of Natural Resources, was recently named the winner of the Ecological Society of America's Trailblazing Work in Diversity and Inclusion Award.
The award seeks to highlight significant work done with underrepresented groups to enhance their understanding of the natural and environmental sciences, and/or to better equip individuals from underrepresented backgrounds for careers in the field of ecology.
When Cooper isn't completing his dissertation research, he strives to encourage more underrepresented students to become involved in science. In fact, he's already mentored three undergraduate students and two high school students.
"Life is about chances and opportunities. I was fortunate enough to have outstanding people in my life who not only provided me with those chances and opportunities to get where I'm at, but also supported me through the tough times," Cooper said. "I always promised myself that I would continue this trend and pass my experiences and wisdom on to our upcoming students, so winning this award signifies that I'm taking a step in the right direction to make a difference in others' lives."
Cooper grew up in Savannnah, Georgia and eventually enrolled in Shorter University in the nearby city of Rome to pursue a bachelor's degree in biology in 2014. While at Shorter, Cooper played on the school's baseball team as a pitcher.
Following graduation in 2017, Cooper enrolled in Florida A&M University to complete a master's degree in environmental science. However, after just three semesters, he transferred to NC State in order to pursue a master's degree in forestry.
"I love to be outside, and I love to be challenged in life. The College of Natural Resources provides the best of both worlds," Cooper said.
Cooper, working alongside NC State professor Zakiya Leggett, is now working to complete his dissertation on the growth of industrial hemp in loblolly pine soils in an effort to understand how growth patterns impact fiber length. 
When asked about faculty members who have helped him achieve his goals, Cooper said Leggett has steered him in the right direction and continues to challenge him with all aspects of his work.
"Dr. Leggett is more hands-off, and I feel like she established trust and confidence in me to develop and perform my studies. It's made me feel more confident in myself to achieve it," Cooper said.
Cooper also recognized other faculty and staff members in the college — Stacy Nelson, Sam Cook, and Mickey Fearn — for their guidance along the way, pointing to his time as a teacher's assistant for Fearn as crucial to developing his own teaching abilities.
"Being a teacher's assistant for Mickey taught me different forms of pedagogy that helped me relate and engage with students of all backgrounds," Cooper said.
Moreover, Cooper said Nelson and Leggett are responsible for many of the mentorship opportunities he's had during his time at NC State. These experiences have allowed him to use his research to spark students' interest in forestry and related fields. 
Once Cooper graduates in 2023, he plans to work as an ecologist. However, he also intends to continue sharing his knowledge and expertise with future generations of scientists by eventually opening his own community science center.