Parks, Recreation and Tourism Management Research
NC State Professor Part of Global Initiative to Make Sports More Sustainable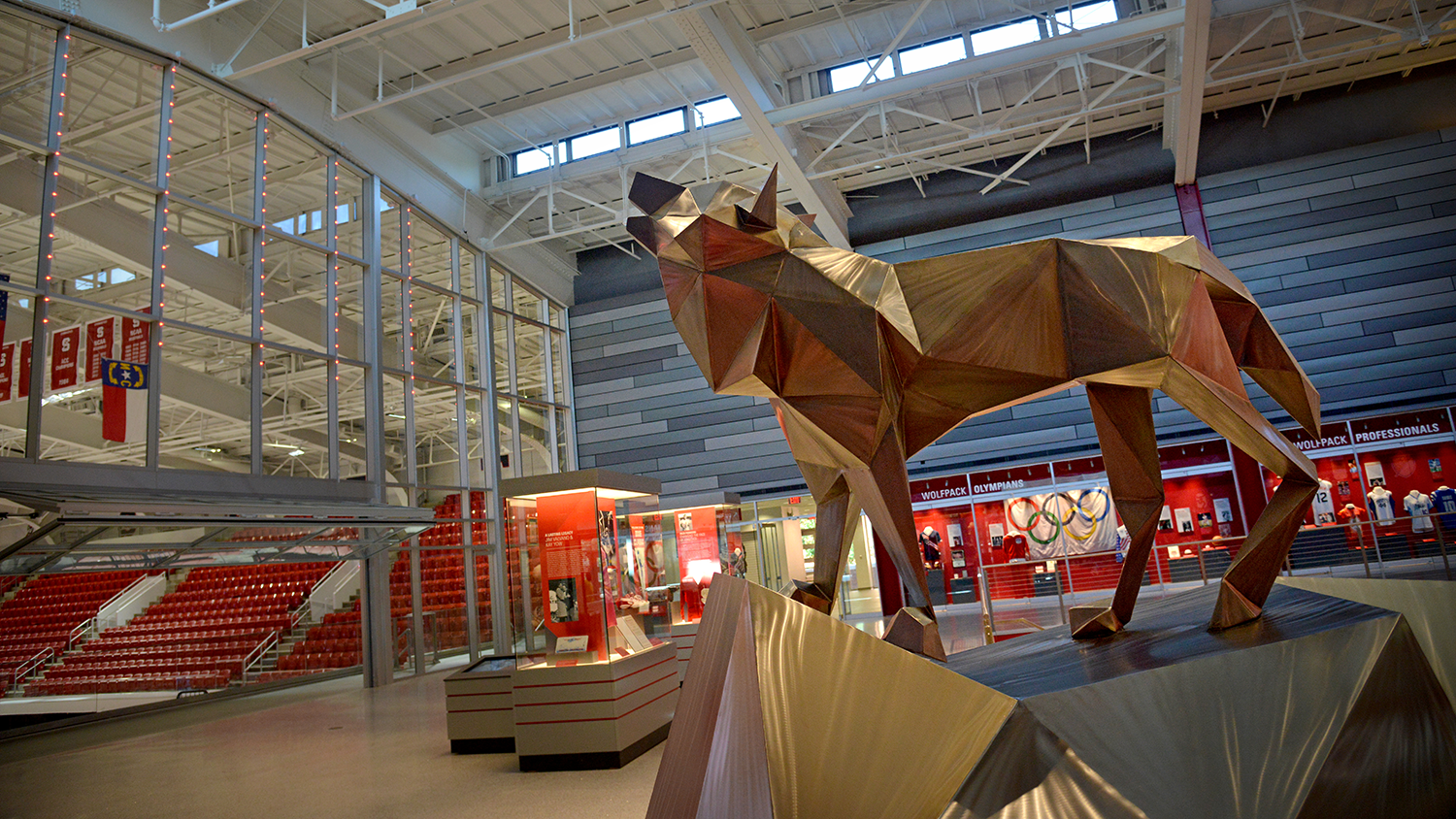 From air pollution to habitat loss, the operation of sports facilities and sports events can have a number of negative effects on the natural world. One NC State professor is part of a global research initiative aimed at identifying strategies to help sports organizations curb their environmental footprint.
Jonathan Casper, an associate professor of parks, recreation and tourism management, is one of the co-authors of "Sports for Nature," a report commissioned by the United Nations Environment Programme (UNEP) to assess the environmental impact of sports and to set a baseline for "nature conscious work" in the sport sector.
Published in November 2022, the report's findings are based on responses from focus groups of more than 100 sports organizations representing 30 different sports across 48 countries. Participants included clubs, national federations, international federations, national Olympic committees and professional sport franchises.
"This report serves as an initial step for sport in relation to nature. While there is a global movement to address climate change, pollution, and biodiversity, this is sports' invitation to get on board," Casper said. "Ideally, this report is trying to go beyond awareness and initiate action. It asks sports to make commitments and be accountable for all operational aspects."
Research shows that sports organizations and events can serve as a platform for protecting nature, influencing fans to address environmental issues not only at sporting events but also in their everyday lives. "While there are successes and failures in this area, there is no debating the power of sport. By leveraging identification, sport can play a role in pro-environmental change," Casper said.
Many sports teams, leagues and events are, in fact, now working to educate participants and fans about their role in acting for nature, according to Casper. At NC State, for example, Casper and other members of the Committee on Sustainability in Athletics launched the Zero Waste Wolfpack initiative in 2015 to engage fans and volunteers in recycling at football games.
As part of the focus groups, Casper and his co-authors asked participants to share their opinions on the importance of nature and to highlight what they're doing to address environmental issues and what capacities they have to address the issues. Their responses revealed two key findings: first, the sport sector understands its reliance on nature, but unfortunately, many organizations don't know how to protect nature.
"Administrators and athletes, in general, value nature and have an understanding of how their sport relies on and may affect nature, but as far as confronting the negative contributions, there is a lack of awareness and knowledge to do so," Casper said.
He added, "Like many business operations, most sport administrators are focused on revenue and brand building and so looking holistically at their operations in relation to nature is not a prominent concern."
Casper and his co-authors acknowledged, however, that many sports organizations also face barriers to addressing environmental issues, including a lack of internal resources and poor institutional knowledge on nature-related topics. They also lack a framework to guide sport-specific actions and to provide information-sharing opportunities.
Using these findings, UNEP and other supporting organizations unveiled the "Sports for Nature Framework" at the UN Biodiversity Conference in December 2022. The framework aims to establish an international action campaign for coordinating the sport sector's response to climate change, biodiversity loss and other environmental issues.
"The most important next stage for all organizations is setting baselines and reporting. The 'Sports for Nature Framework' helps with this and there are many associations and organizations that are doing this well," Casper said.
He concluded, "Last, addressing these issues needs to be a strategic priority, meaning sports organizations need to incorporate environmental sustainability within their strategic plan. Because if it becomes a priority, it will happen."