Honors and Awards
Jason Bocarro Honored with 2023 UNC Board of Governors Award for Excellence in Teaching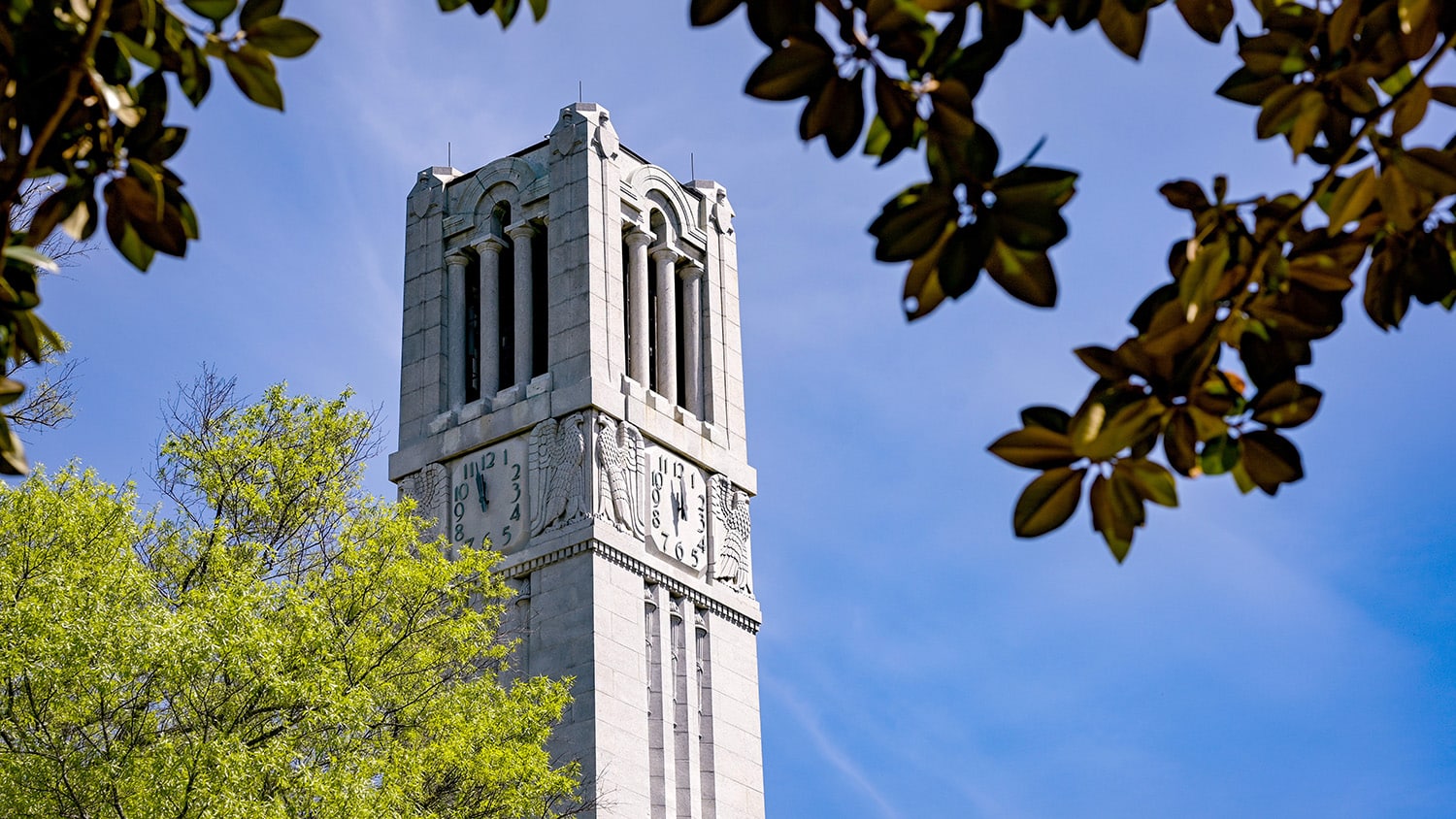 Jason Bocarro, the Owens-Shelton Distinguished Professor for Leadership with a Global Perspective, has been named the 2023 UNC Board of Governors Award for Excellence in Teaching. The honor is the university system's most prestigious teaching award, recognizing and encouraging faculty's extraordinary teaching contributions.
"Jason has definitely set a standard of excellence in his field," said Executive Vice Chancellor and Provost Warwick Arden. "He has distinguished himself as an innovative educator, researcher and dedicated mentor, and we are proud to have him as part of the NC State family."
He is also a professor in the Department of Parks, Recreation and Tourism Management in the College of Natural Resources, where he was recently named director of the James Buzzard Leadership Development Program. He has been an NC State faculty member for the past 17 years.
Bocarro and nominees from NC State's colleges were honored at the University Teaching Awards Luncheon and Ceremony, and Bocarro will be recognized at the Celebration of Faculty Excellence, and in the spring 2023 commencement program, and will be given his medal by a Board of Governors member at the spring commencement ceremony.
In a letter of support for Bocarro's award nomination, former student Jon Clemmons, currently the general manager of the Down East Wood Ducks baseball team (Single A affiliate of the Texas Rangers), wrote, "Upon completion of Dr. Bocarro's introductory Parks, Recreation and Tourism class, I gained a mentor I could relate to and share my ideas and career aspirations with. He assisted me with utilizing the material I absorbed in the classroom and applying it to my career, whether it was five minutes or an hour, his office door was always open and is still open for individuals to stop by and discuss matters of interest."
Bocarro's teaching philosophy revolves around building strong relationships with his students. As he writes in his teaching statement, he strongly supports the concept of "bridge-building, both as a metaphor for developing relationships with students and other partners, and as a pedagogical strategy in terms of course content delivery." Bocarro deeply believes these personal and intellectual connections with his students "come from the heart" and that teachers should be "genuinely excited by the material, interested in the opinions and feedback of their students and committed to forming an atmosphere of mutual respect" both inside the classroom and beyond.
Bocarro has a strong commitment to diversity and global learning and collaborated with the Shelton Leadership Center at NC State to launch the new Global Leadership and Team Decision-Making minor. His research focuses on the intersection of human health and inactivity, and his studies have been funded by the Robert Wood Johnson Foundation, the Centers for Disease Control and Prevention, the National Park Service, the National Recreation and Park Association, and other sport-governing bodies.
Bocarro has published more than 75 peer-reviewed research journal articles, while also co-authoring book chapters and contributing to practitioner-based publications. His many awards include the NC State Outstanding Teacher Award, the Alumni Distinguished Undergraduate Professor Award and the Outstanding Faculty in Extension and Engagement Award. He is a University Faculty Scholar and was inducted into the Academy of Leisure Sciences.