Graduation to Vocation: Enhancing Tourism in Latin America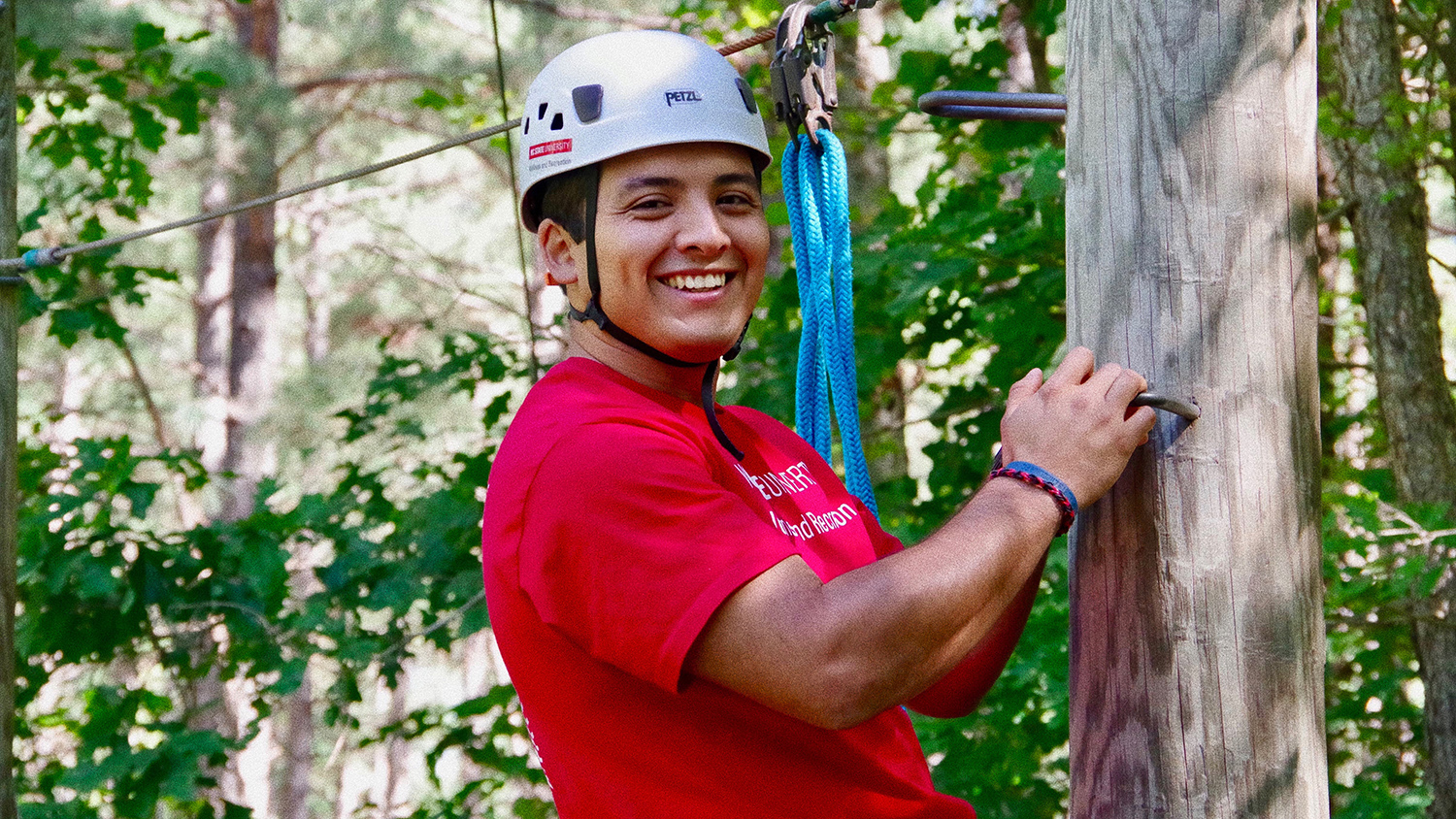 Jonathan Rosales Hernandez has always felt the need to help others. At NC State, he took volunteer positions and hands-on opportunities to enrich the lives of those around him.
After graduating with a degree in parks, recreation and tourism management, Jonathan will be moving to Los Angeles, California to join the Air Force Reserve and pursue his master's degree in tourism management or business administration. We asked him to talk more about his experience in the College of Natural Resources and his future plans.
How has the College of Natural Resources impacted you and prepared you for your future?
The College of Natural Resources has had a significant impact on my personal, professional and academic life. While taking classes with such outstanding faculty, I was able to flourish into a better person. I was able to expand my knowledge into becoming a leader and gather the necessary expertise to better manage in this industry. I believe that every course I took with this department helped in some way or another — especially courses that were very hands-on and courses that allowed students to network with professionals in the industry.
What's your favorite memory or class from your time at the College of Natural Resources?
I think my favorite memory was in Susanne Morais' PRTM 214 class. There are two main reasons I enjoyed this class. One, I was introduced to rock climbing and the challenge course. Never in my life had I climbed a rock or attempted a challenge course. Honestly, I didn't even know our university had these resources. Soon after I tried these activities, I fell in love with rock climbing to the point that I went twice a week to Carmichael Gym. The second reason is that I really got to bond with my classmates. I met so many great people … I hang out with some of them outside of school to this day.
What is unique about you or your work?
I think something unique about myself is that I always want to help those in need. Since I was a teenager, I always volunteered in programs to better the community. Now, I'm seeking ways to help subaltern communities in Latin American to ensure that they prosper. Therefore, I am looking into opening a business (restaurant or relating to tourism) to help educate and prepare individuals in these communities.
What motivated you to pursue your work?
I think attending the Brentwood Boys and Girls Club as a child motivated me to pursue my work. During the time I spent at this nonprofit organization, I realize that there are still good people in the world who want to help others. That's when I realized that I wanted to give back to the community that once gave to me. It is probably the reason I decided to major in a field that relates to nonprofits, at-risk youth, and recreation.
What advice would you give students entering your major or field?
A piece of advice I would give to students entering my major is to take advantage of the provided resources. The faculty is taking time out of their plans to ensure they provided all the essentials for you to succeed. Therefore, if there's a volunteering activity, field trip, scholarship opportunity or even a job, go ahead and do it. You never know what doors might open if you try something different.
This post was originally published in College of Natural Resources News.