PRTSM Alums Continue to Achieve Career Goals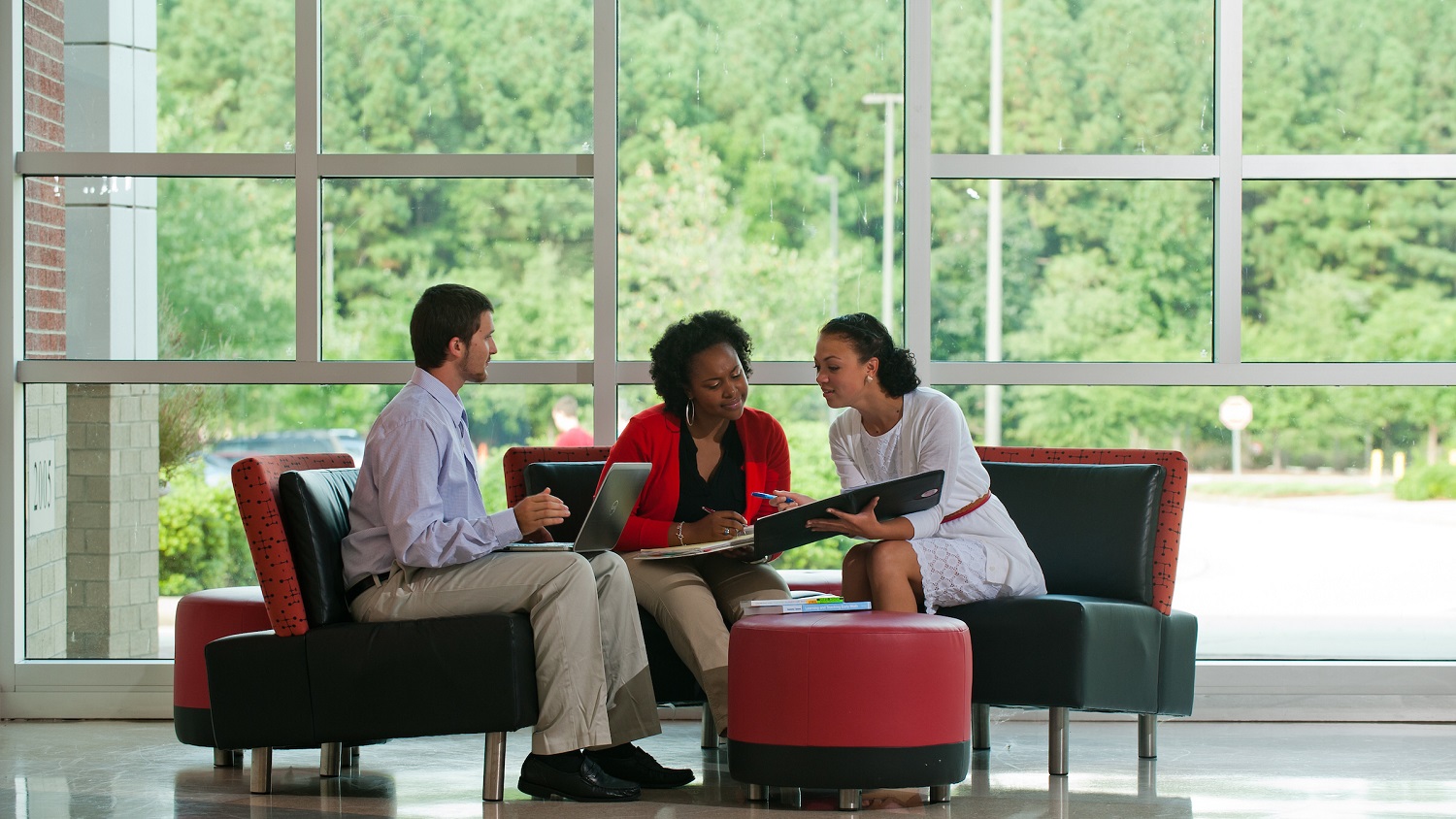 NC State's College of Natural Resources offers an online master's degree option in Parks, Recreation, Tourism and Sport Management (PRTSM) for professionals seeking to advance their careers. With an emphasis on advanced management skills, students in the program graduate with the knowledge and credentials needed to assume leadership and management positions.
Julia McClung's desire to get outside and into nature led her to the College of Natural Resource's online Master of Parks, Recreation, Tourism and Sport Management. Although she was originally focused on becoming a park ranger or a manager and a self-described "sports un-enthusiast," the program opened her eyes and prepared her for brand new possibilities.
A Senior Manager with the NetApp Customer Support Delivery Global Operations team, McClunge is passionate about striking the perfect balance between customer and company and believes that effective communication is a key ingredient in achieving that balance. Her experience includes more than 20 years of business and process development; internal and external communication for Fortune 100 technology companies and major nonprofit organizations; and team management and development.
"I wanted to pursue a career in park management and rebalance my life to help others connect with nature and make the most of their time in it. I saw this degree as my best way to enter the field. What I left with was so much more. Each professor was friendly, enthusiastic, interesting, in command of their discipline, and an effective instructor. I honestly looked forward to every class with each of them." – Julia McClung (2020 graduate)
Faculty in the Online Professional Master's Degree in PRTM are national and international leaders in their fields dedicated to providing students with the skills they need to lead and gain a competitive advantage.
Micah Dobson, now Dr. Dobson, recently completed his PhD in Sport and Athletic Management at Northcentral University and is an educational consultant for the Department of Juvenile Justice. During his time as a student pursing his master's degree in PRTM, Dobson interned with a parks and recreation department, worked with at-risk youth in being a positive role model for them, and also served as a passionate model for recommending this program to future students.
"The day I was admitted into the graduate program at North Carolina State University was the happiest and most fulfilling day of my life. This program has reconstructed my academic ability to advocate personal innovation, as well as collaborate ideas with other scholars around the US, all interested in making a difference through natural resources." – Micah Dobson (2017 graduate)
PRTM's Online Professional Master's Degree is intentionally designed to meet the very specific needs of professionals looking to advance their careers in highly competitive industries. Courses are matched to industry needs and typically include a combination of recorded lectures, electronic discussion forums, assigned readings, independent and group assignments, and real-time online class meetings.
Mike Sandheim, VP of Communications and Team Services for the Carolina Hurricanes, completed the Professional Master of Parks, Recreation, Tourism and Sport Management degree in 2015. The online format suited his busy travel schedule.
"I was able to participate in [PRTSM] classes from hotel rooms and arenas all over North America and not really miss a beat," Sundheim said. "Most of us cannot afford to take two years off from our jobs, for both financial and career-path reasons. This was a great way to continue progressing at my workplace while also earning a degree and broadening my horizons educationally." – Mike Sundheim (2015 graduate)
Now in his 22nd year with the Hurricanes communications department, Sandheim assumed additional duties in 2017 going on to coordinate the team's broadcasting efforts: serving as the primary contact for the team's affiliates, assisting in personnel decisions and developing the Hurricanes' broadcasts on television and radio.
The majority of students complete the 31-credit program within two years. Program highlights include: 7 week accelerated class format which focuses on one subject at a time; weekly online classes in the evenings allowing for full employment and flexible schedule; students are admitted as a cohort with opportunities for networking and collaboration; and no GRE is required this year for all applicants.
Applications are being accepted for the Fall 2021 cohort. Direct questions to Erin Adair, Online and Distance Education Coordinator at ejadair@ncsu.edu.