Alumni Spotlight: Rashawn King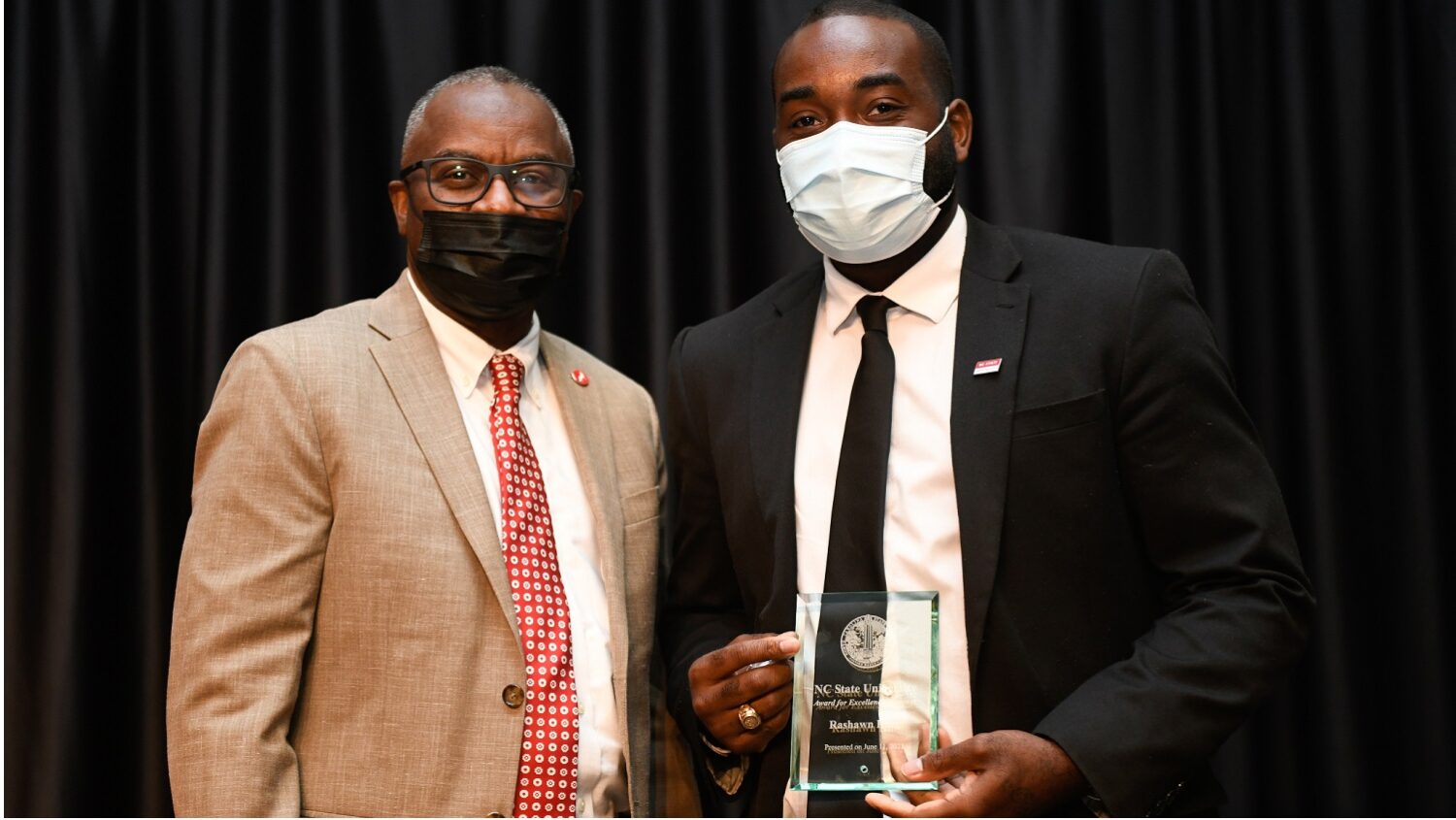 By Cara Lewis
Rashawn King graduated from NC State with a master's degree in Parks, Recreation and Tourism Management. King is now a Regional Recreation Consultant for NC State's Recreation Resources Service (RRS) office, the nation's oldest technical assistance program for parks and recreation agencies in North Carolina. He is also the founder of Black Salute, a charitable non-profit dedicated to supporting black youth and adults in the Raleigh community.
A Passion for Parks and Recreation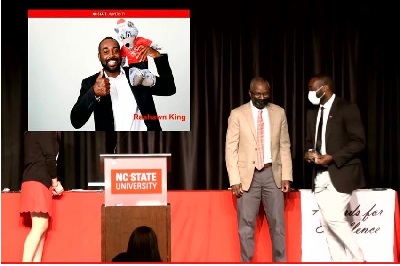 King's work with NC State's RRS office involves traveling throughout the state to meet park directors, town and county managers and mayors. As a result, he's highly adept at engaging and educating citizens and decision makers to help establish, improve or expand local recreation and leisure services in their area.
In 2020, King won the EHRA Excellence Award from the College of Natural Resources. Nominated by his director, King won the award for the college and the university.
"Ray is a tremendous asset to our team," said Charlynne Smith, Director of Recreation Resources Service at NC State. "Having worked with the Town of Garner and the City of Raleigh, he has solid experience in youth and leadership development, athletic programming as well as facility and event management. He also brings great enthusiasm to his work."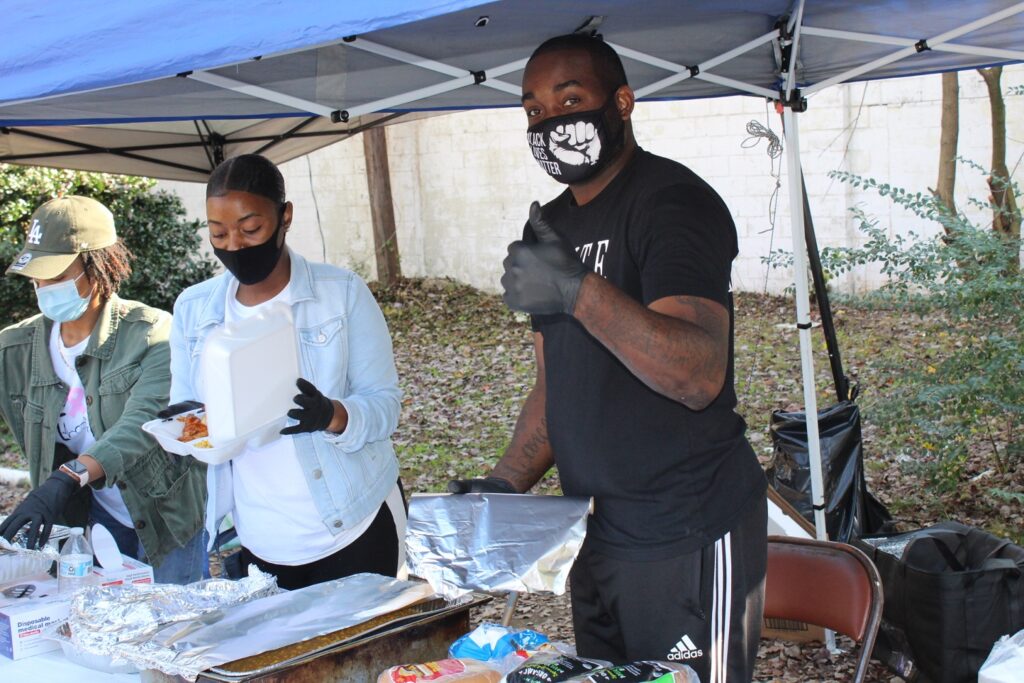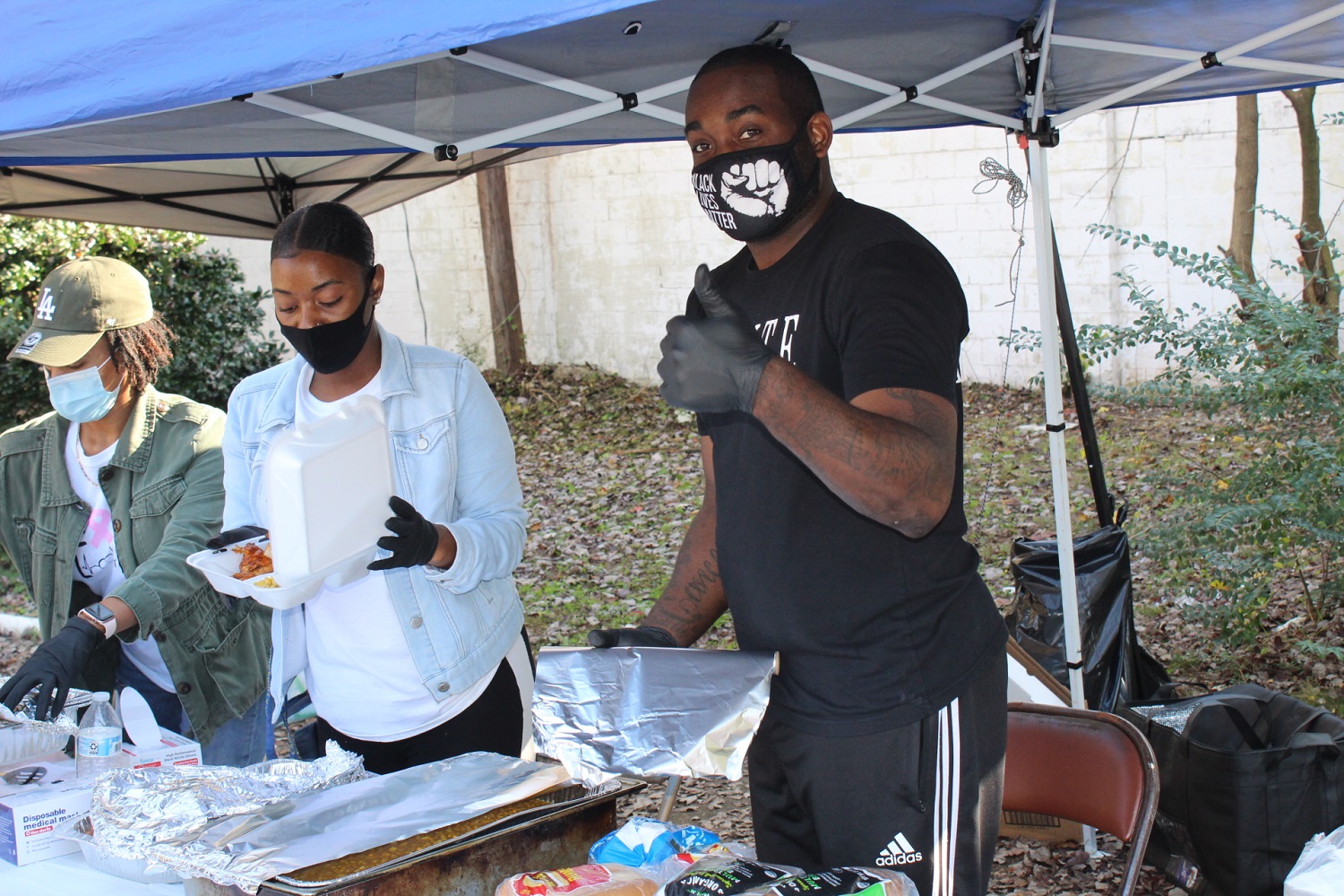 Serving communities throughout the state motivated King to create an organization to serve the community where he grew up. Created in 2020 during the global pandemic, the mission of Black Salute is to provide and exemplify unbreakable, unchangeable, and invincible leadership by being a community champion and developing sustainable partnerships with local non-profits to provide local events and programs for youth and adults throughout the community. Black Salute stands for Building Longevity and Creating Knowledgeable Strong Aligned Leaders United to Evolve. An ambitious goal? You bet. Those that know Rashawn King are not surprised.
Life Happens While You're Making Other Plans
A celebrated athlete in high school, King had goals: Be a star football player; Get a scholarship as a running back; Make the NFL; Play as long as he could and then coach like his uncle did for the New York Giants. Plan B was to earn a scholarship in basketball. Known as "The Beast" on the basketball circuit, King was considered talented enough in either sport to pursue such a path. As it turned out, he would deal with Plan C: Cancer.
Doctors diagnosed King with acute lymphoblastic leukemia, a blood cancer that causes production of immature white blood cells to get out of hand. The once powerful football player withered from 195 pounds to 130 and his mother had to carry him to the bathroom. Michelle Merritt-Tucker offered continuous strength and support to her son including making King and his brother hit trash cans before football practice and games to "toughen them up" and improve their tackling skills.
"My mother is the back bone of my family," says King. "She never gave up, never complained and always motivated me no matter how low I sank. She pushed me to be the best I can be and supported my desire to find a way back on the field no matter how hard it was to watch."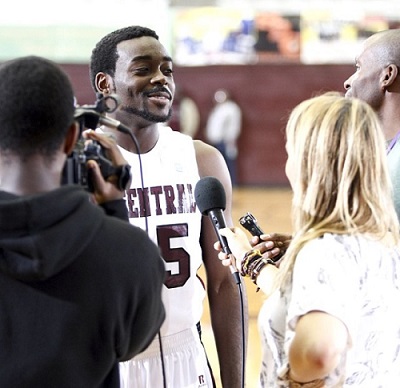 King ultimately did return to the field and his mother watched him play, albeit with covered eyes. Still receiving chemotherapy treatments, King was allowed to play football and went on to help the basketball team make it to the fourth round of the play offs. King was second-team all-conference his senior year in high school. Students held fundraisers to help pay for medical costs and showered King with gifts and notes to keep his spirits high.
Before he developed cancer, King was looking at several colleges including North Carolina Central University which offered him the opportunity to try out for the basketball team. With several scholarships, King was able to attend NCCU's School of Business but soon concluded accounting was not his jam. He switched to Parks and Recreation and fell in love with everything about it.
Trading LeBron James for a Chicken Sandwich
King demanded that he not be a charity case and be treated like everyone else on the team. Such humility and respect and garnered a Make-A-Wish request that King turned into a thank-you gift in which Chick-fil-A provided lunch for 1900 peers, teachers and staff at Middle Creek High School. He had turned down a chance to meet LeBron James who was in town for a preseason game at Raleigh's RBC Center. Although James had received dozens of requests to meet other kids, he insisted on meeting Ray King after learning about the athlete's expression of gratitude to his community.
"The most memorable thing about meeting LeBron James was when he told all the media, his coach, and the other kids and people waiting for him that he could not meet with them. Because he wanted to meet me," said King. "When I walked in the locker room and I saw him I froze up. I was star struck and when he gave me his shoes it was by far the best moment in my life."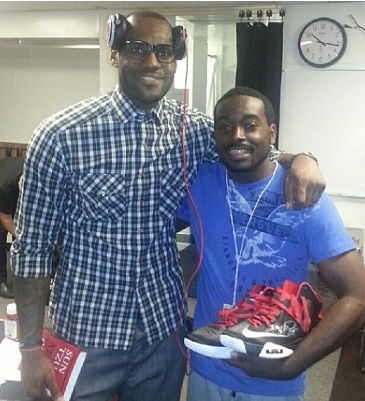 King still has the red Nike shoes that James wore during the game between the Miami Heat vs. the Charlotte Bobcats. After meeting in the locker room, James invited King to walk to the team bus during which he got to meet Dwayne Wade, Chris Bosh and Shane Battier.
Lifelong Love of Parks Drives Pursuit for More Education
Born in Southeast Raleigh, King grew up in Apollo Heights and Fox Hollow, historically black neighborhoods where he appreciated the role that community centers play for the residents. Always involved in sports and recreation, King played at all the local parks. He played football at Worthdale Park, played basketball at Robert's Park and got his first job as a ride operator at Pullen Park where he drove the train, worked the carousel and rented paddle boats. He also worked at the Jaycee Community Center , Method Community Park and Garner Parks and Recreation. Today, King enjoys taking his young son to both old and new parks throughout Wake County. He also serves on the City of Raleigh Parks and Recreation Greenway advisory board and the Department of Parks, Recreation and Tourism Management DEI Committee.
King always had a love for sports, recreation and parks and wanted to expand his education. Encouraged by his mother Michelle, King applied to the program and was accepted. He is the first grandchild on both sides of his family to obtain a master degree.
"My dream was to always attend NC State and have a degree from there, I tried to enroll in the undergraduate program and I was turned down. But when the opportunity came for me to pursue and master degree I took the opportunity," says King.
"My PRTSM Degree helps me with my job in so many ways. I was able to take courses in the PRTM online program that taught me how to write grants and what exactly to look for in grants," said King. "In my job, I have to do a lot of speaking and the presentation skills I learned in graduate school help me engage with community stakeholders to understand the needs and benefits of parks and recreation centers."
Giving Back and Beating the Odds
King's personal life is a full one. A father to young "Raylen," King leads Black Salute and also serves on UNC Chapel Hill Children's Cancer Clinic committee and Make-A-Wish Advisory Committee. He is also a Leukemia Lymphoma Society's Honored Hero.
Formed in 2020 during the Covid-19 pandemic and the murder of George Floyd, Black Salute organized and delivered a variety of programs including Financial Freedom, Pass a Mask, Back-to-School Book Bag Drive and Legal Workshops. Upcoming events include Trunk a Treat at Sanderford Park Community Center and Breaking Bread Food Giveaway.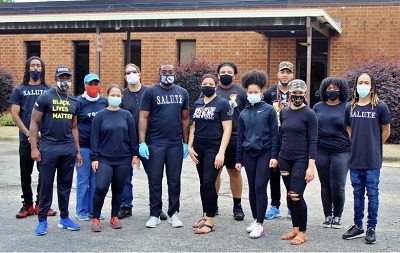 "Breaking Bread is by far the largest event we've had the honor to host," said King. "We partnered with The Fish House, NINE-19, Sheila's, 986 Catering and the South East Raleigh Rotary Club to feed the community during the two weekends before the week of Thanksgiving. We want to provide hot meals for those who are not able to have a hot meal or feast with their families."
King is writing a book about beating the odds in which he shares his story in hopes of inspiring those that are battling severe sickness and illness.