Introducing the Center for Geospatial Analytics' New Associate Director of Social and Behavioral Science Applications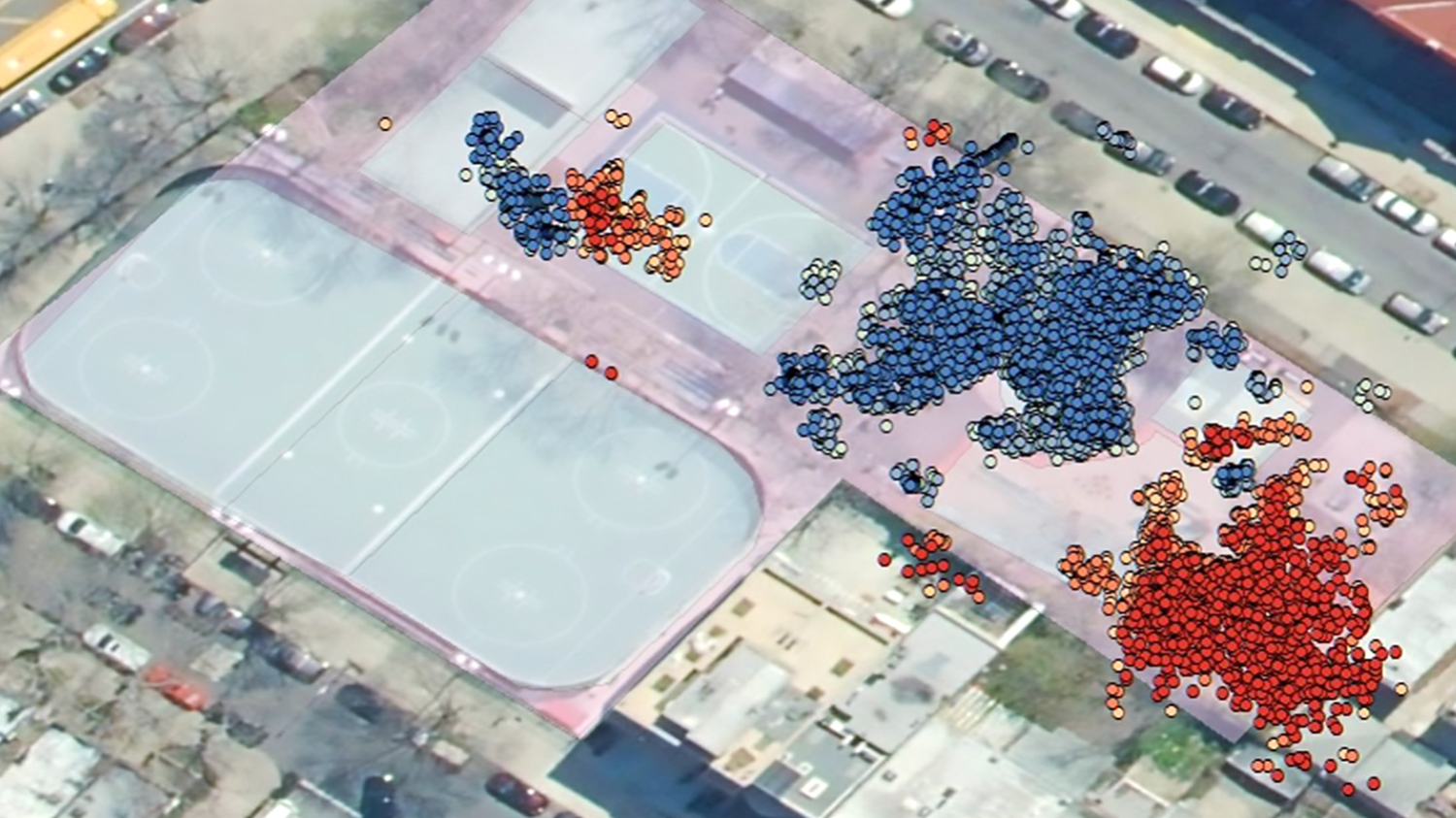 The Center for Geospatial Analytics at North Carolina State University is pleased to announce a new addition to its leadership team of associate directors: Faculty Fellow Aaron Hipp is now the Center's new Associate Director of Social and Behavioral Science Applications.
"This new leadership position is key to enhancing our Center's contribution to social science research," says Ross Meentemeyer, Goodnight Distinguished Professor of Geospatial Analytics and Director of the Center. "In this new role, Aaron will lead initiatives at the intersection of the social sciences and geospatial analytics, complementing the ongoing work of our other associate directors focused on Earth and environmental sciences, computational sciences and educational innovation."
"I see my role as first trying to understand who and what units across campus are engaged in behavioral and social sciences and space," Hipp says, noting that "there is a lot of potential" for geospatial collaborations with researchers working in a range of fields, including policy, economics, behavioral sciences, nutrition and more.
Hipp's own research focuses on "how, where and why our public built environments impact health behaviors such as physical activity and recreation," he explains. His projects reflect an "interest in working with communities and having an equity lens to that work."
Hipp recently worked as part of a multi-university team funded by the Physical Activity Research Center to assess equity and access to childhood playspaces in low-income communities of color in three US cities. Giving GPS units and accelerometers (which measure movement) to children aged five to ten, he and his team spatially assessed where within parks and playgrounds kids were active and for how long. They also measured the socioeconomic status of the surrounding neighborhoods to detect patterns. "Kids just want to play," Hipp says, and that play is important to their health. His team's research underscored the importance of ensuring kids have a safe place to play near their home and that spaces are of equitable quality across neighborhoods.
Building on this work, Hipp is now partnering with collaborators at the Colorado Health Foundation, the mobile mapping platform StreetWyze and the nonprofit KABOOM! to further assess playspace equity. One of the outcomes of the project will be maps identifying spatial gaps in access, i.e., neighborhoods home to many children but lacking parks within a ten-minute walk. These maps will be transformed into an open data dashboard that the participatory platform StreetWyze will then use to engage community members.
"I'm very interested in trying to understand engagement with communities, the data they're providing, and the data they should have access to and perhaps aren't aware of," Hipp says. While teaching, he often points out to his students that vast troves of data, such as from the US Census and CDC PLACES, are publicly available but often not widely known.
Communities themselves give researchers considerable amounts of data, but those data, or the research findings from them, aren't always given back.
"There is massive potential," Hipp says, "for better-informed decisions with our communities, and I believe NC State and the Center for Geospatial Analytics can be a leader in that––to not be extractive, but to be collaborative and purposeful." A proponent of open data, data literacy and recognizing that data has power, Hipp intends to leverage his new associate director role to "connect people and ideas," he says––on NC State's campus, in communities, and, eventually, across the state.
Hipp grew up in Lenoir, NC, and counts eleven family members among NC State's graduates and current students. After six years as an assistant professor in the public health program at Washington University in St. Louis, he joined the NC State faculty in 2015 as an associate professor of community health and sustainability in the Department of Parks, Recreation and Tourism Management. He is also a member of NC State's Center for Human Health and the Environment, and was named a University Faculty Scholar in 2018.
Hipp is one of the Center for Geospatial Analytics' most highly engaged Faculty Fellows, having joined the fellows program in 2015 and hosted multiple tours and Geospatial Forum speakers, served on Center committees, and worked closely with Center researchers on geospatial analytics research related to public health and public space use. He currently co-advises a student in the Geospatial Analytics doctoral program. As an associate director, Hipp will also provide strategic direction for the Center as a member of its Steering Committee.
This post was originally published in Center for Geospatial Analytics.