Meet Tourism Extension Associate Ann Savage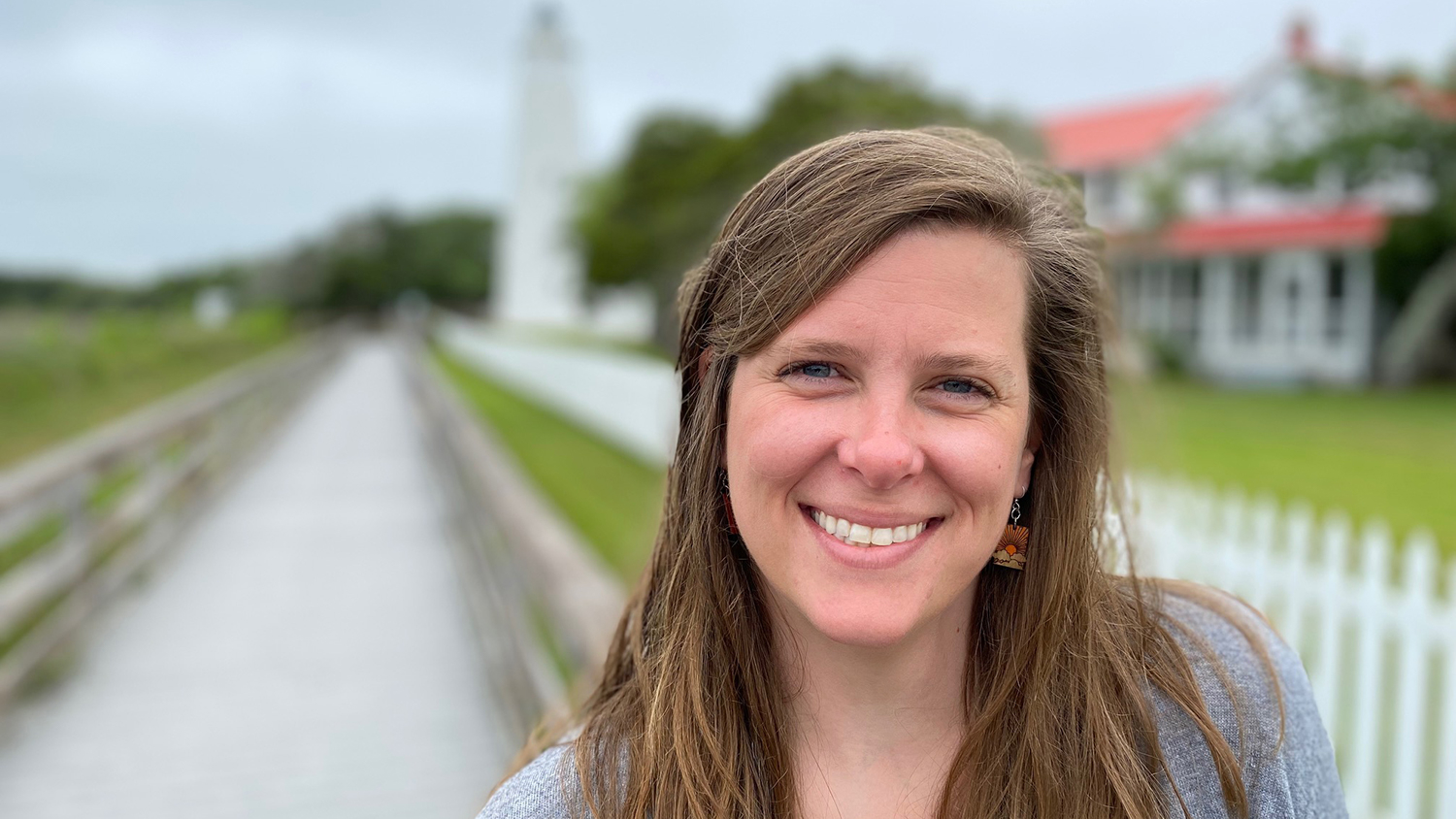 Ann Savage graduated from the NC State College of Natural Resources in 2018 with a master of science in parks, recreation and tourism management. Savage joined the college in the fall of 2020 and has since been working to improve tourism as a Tourism Extension associate in the Department of Parks, Recreation, Tourism and Management.
During her master's study, Savage's mentor was Carla Barbieri, a tourism extension specialist and professor of parks, recreation and tourism management whose work focuses on agritourism and sustainable and niche tourism. Savage was involved with several research projects involving agritourism, recreation ecology, community development partnerships and tourism workforce support.
Savage has also worked as a marketing manager for the Alexandria/Pineville Area Convention and Visitors Bureau and as an extension associate for the LSU AgCenter at her undergraduate alma mater, Louisiana State University.
We recently spoke with Savage to learn more about her work at the College of Natural Resources. Check it out below.
What is a typical day in your job like?
I work on a couple of set projects, so I usually will have components of those projects on the task list to ensure myself and often the team is able to continue working toward the final goals of the projects. My days are typically full of establishing and fostering relationships across North Carolina. I try to get more involved with our county extension offices as well as in communities across the state to learn what's happening and about different projects, ideas and opportunities folks have that Tourism Extension can support, provide resources for or connect with another entity working in a similar area.
What inspired you to study your major?
I was working in cooperative extension at Louisiana State University at the time and I remember being on a farm in Haiti, and the owners were talking about the opportunities for tourism there and the recognition of the role that tourism can play in these rural communities, both good and bad. And from that point on, I knew rural tourism was something that I needed to learn more about. So when I was looking for graduate schools, I was drawn to NC State because they had Tourism Extension, which speaks volumes to North Carolina's dedication to rural communities. Also, after some reflection, I've had a somewhat non-linear path to where I am today but the tourism industry has been a common thread tying most of my experiences together in some way. 
What impact are you making through your position?
I was recently at a conference where people learned that NC State has a Tourism Extension person that is 100% extension, and it was really wonderful to see how excited people were to know that NC State has made an investment in this way to support tourism and communities. It helps bridge the valuable research of our students and faculty, connecting it with communities or partners that could utilize it but otherwise maybe wouldn't know how to access or apply it.
I see the most valuable part of my work is the 'connection' component. There is so much valuable work happening both within our college as well as around the state, so finding places where natural connections or support can be created is important so we aren't duplicating efforts. I also work to identify gaps where we can potentially fill in, do we have research currently or recently in that area or maybe we can create a team that is willing to do a project that can fill that void. And the relationship building also is valuable so folks recognize that Tourism Extension is not only a resource to support our tourism and travel industry but also our communities and the people that make our NC communities so special. 
How did the College of Natural Resources prepare you for your current position?
One of the biggest things I took away from the College of Natural Resources was the ability to take in information and repackage it so that it's easy for people to use or apply. Pairing this with problem solving, a skill that I felt was constantly reinforced throughout my master's program. Problem-solving is useful in any field but particularly when you're working in a connecting role like I do, where I'm trying to take research and connect it to folks who could use it. Having that problem-solving ability to think about the best way to communicate valuable information or translate it to an application piece has been really valuable.
What advice do you have for current College of Natural Resources students?
Work hard, have fun and get rid of expectations. Classes, research projects and life in general are full of surprises, and when you limit your expectations going into new endeavors, it helps your flexibility in response to these surprises and your ability to maintain a level of enjoyment.
This post was originally published in College of Natural Resources News.