From an English Undergrad to Tea Culture Expert
November 29 | 3:15 pm

-

4:00 pm
"From an English undergraduate major to a tea culture expert, and anything in between" with Po-Yi Hung.
Join us on Monday, November 29th when PRT 801 hosts guest speaker: Po-Yi Hung, an associate professor at National Taiwan University and a UNC-Chapel Hill Visiting Scholar (as a Luce East Asia Fellow at the National Humanities Center). Dr. Hung's program of research examines nature and society, food and agriculture, frontier and territory, landscape and place, Taiwan, China, and Southeast Asia.
Everyone in PRTM is welcome to join his talk, which will start at 3:15 on Zoom  – https://ncsu.zoom.us/j/96977617397.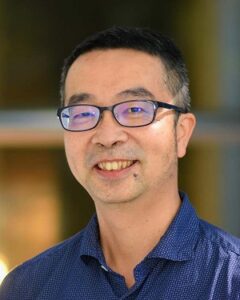 About Po-Yi Hung
Hung has conducted research in both East and Southeast Asia. Specifically, since the late 2000s, tea has been the critical theme in Hung's research. His first monograph, Tea Production, Land Use Politics, and Ethnic Minorities, aims to understand the interactions among tea trees, entrepreneurs, the state, and the Bulang, an ethnic minority population. It explores the dilemmas that arise in this unique region between tradition and modernity, territorial margin and connected space, and primitive nature and civilized development in China's southwest frontier. Hung's current book project, Placing Tea, highlights the tea transfer between Taiwan and the Highland Southeast Asia. He aims to address how tea, as a nonhuman plant, has been a critical force in mobilizing bordering and de-bordering works among Taiwan, China, Thailand, and Vietnam.
Note: This event is not intended to be a formal seminar; instead it is an informal exchange with our PhD students about Hung's journey and how he has become passionate about his research topics. If you are interested in a formal research seminar, please stay tuned, because it is being planned for 2022. Meanwhile, contact Yu-Fai Leung at Leung@ncsu.edu if you'd like to connect with Hung sooner.