Racial Healing Workshop for CNR Graduate Students
October 12 | 1:00 pm

-

4:00 pm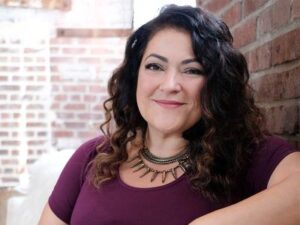 Facilitated by Anneliese Singh, Chief Diversity Officer and Associate Provost of Diversity and Faculty Development at Tulane University, this workshop is being offered to CNR graduate students on October 12th, 2022. Singh cofounded Georgia Safe Schools Coalition to work on reducing heterosexism, transprejudice, racism, and other oppressions in Georgia schools. She founded the Trans Resilience Project, where she translated her findings from nearly twenty years of research on trans people's resilience to oppression into practice and advocacy efforts. She is author of The Queer and Transgender Resilience Workbook. She's delivered widely viewed TEDx Talks, and recorded a podcast for the American Psychological Association on her research with transgender youth and resilience.
CNR Graduate Student Racial Healing Workshop
Wednesday, October 12th 1:00-4:00 pm
Biltmore 4020 or Jordan 1214 (depending on size of group)
Provided: Racial Healing: Practical Activities to Help You Explore Racial Privilege, Confront Systemic Racism, and Engage in Collective Healing
For more information, or to register for this workshop, contact Brooklyn Joyner at bmnewber@ncsu.edu.
Singh will be giving a university keynote on Thursday, October 13th at Witherspoon Student Center followed by a book signing with the NC State bookstore.
Racial Healing Keynote at NC State
Thursday, October 13th 7:00-9:00 pm
Witherspoon Student Cinema
2810 Cates Avenue, Raleigh NC 27606
Tickets are required for this event: Register for Racial Healing Keynote with Dr. Anneliese A. Singh
In this lecture, Singh will describe core racial healing strategies that people can practice in the aim of collective racial justice and liberation. In doing so, Singh will invite people to explore their own racial healing so they can build stronger relationships across multiple races/ethnicities to identify and transform structural racism within institutional settings. The first 50 registrants will receive a free copy of Singh's book, The Racial Healing Handbook: Practical Activities to Help you Challenge Privilege, Confront Systemic Racism & Engage in Collective Healing. You must be present at the event to get a copy.
Cosponsors are the Department of Agricultural and Human Sciences, the CALS Office of Diversity and Inclusion, the Poole College of Management and the Department of Parks, Recreation and Tourism Management.