Alumni Spotlight: Alex Bennett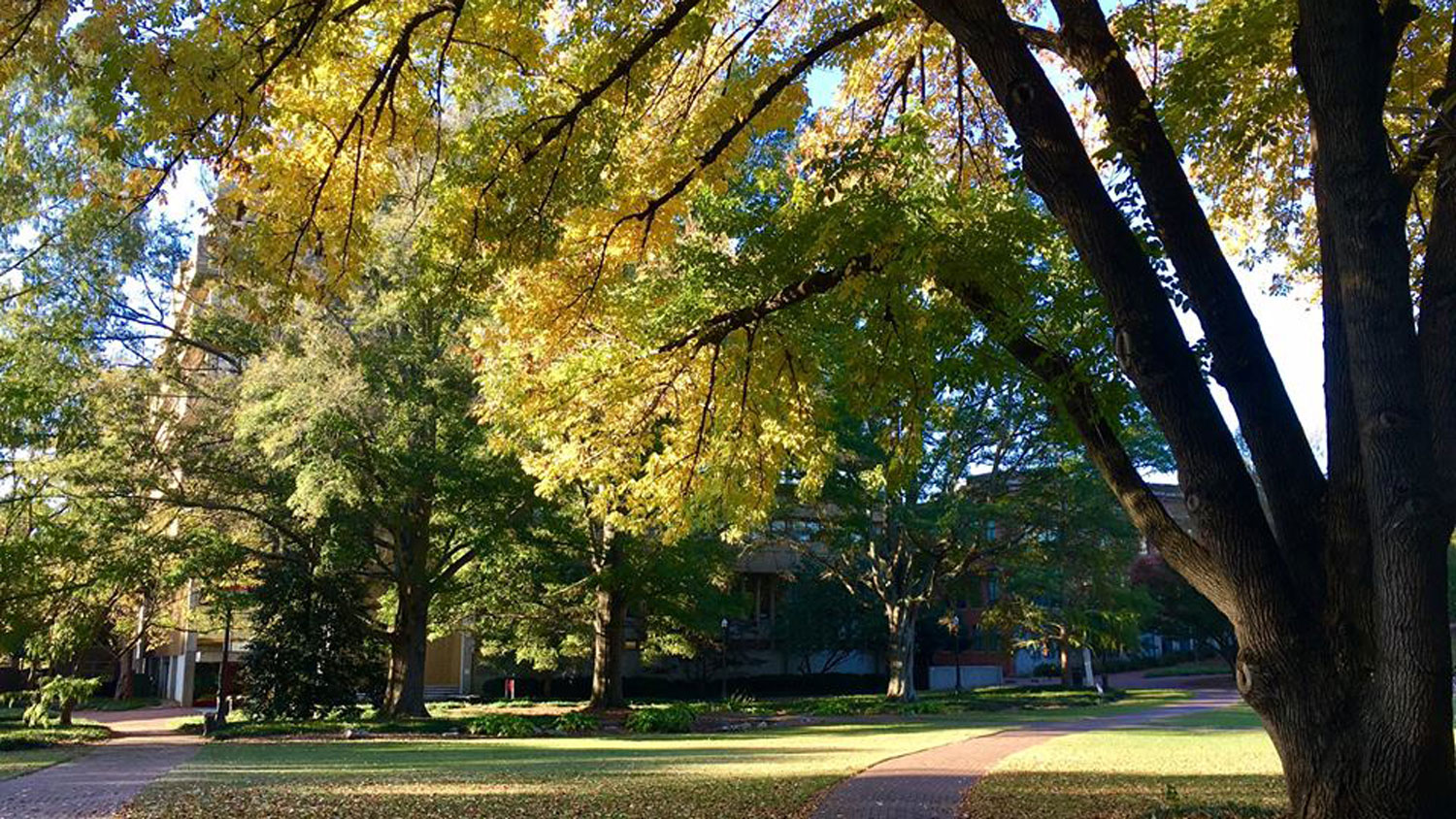 Alex Bennett, a 2013 Sport Management alumnus, is the Forsyth County Recreation Manager. As part of his role, Bennett oversees multiple Parks and Recreation operations, coordinates special events with organizations, facilitates athletic field, shelter and special event rentals, and assists with various administrative tasks. As the "catch-all" position for the department, Bennett really enjoys that now day is the same.
What do you enjoy most about your current position?
I really enjoy that my position's responsibility changes with the seasons, as seasonal operations startup and breakdown throughout the year. My responsibilities range from administrative assistance in the main office to overseeing seasonal operations like our Aquatic Center and Festival of Lights.
What is your best memory of the College of Natural Resources or NC State?
One of my best memories of the College of Natural Resources is when my class went out to the challenge course for team building. To me, we were able to spend time with our classmates outside of the classroom setting and get to know each other through the team building exercises. Following that day, it made the classroom a more open environment and more people were open to speaking up and
participating in class.
What did you enjoy most about being a College of Natural Resources student?
The College of Natural Resources (CNR) is one of the smaller colleges on campus and has a small town feel. As a CNR student, I didn't feel like a number in the system. The professors knew my face and my name from being in their classes or just seeing them in the halls of Jordan or Biltmore. I was able to establish a better relationship with my professors and felt like they were more approachable because they didn't have as high a volume of students as other professors.
Did you complete any hands-on experiences like internships, study abroad, co-ops or undergraduate research?
Yes, I interned with the Charleston County Parks and Recreation Commission. This internship opened up a lot of doors for me and gave me a vast amount of experience. It got me my first job out of college and is a huge stamp on my resume that had an impact on me getting the job that I have today.
Any advice for incoming College of Natural Resources students?
While you are a student, do as many co-ops or internships as you can. These opportunities give you great experience that you can carry with you the rest of your life and give you something to relate back to when learning things in your core classes. If I could go back, I would have done two to three internships or co-ops instead of just the required one I did for credit.
How did you choose your major and what attracted you to the program at NC State?
I honestly was unsure of my career path as a freshman, sophomore and even a junior. I was able to have a meeting with a Sport Management Professor while I was in High School and really liked the opportunities it provided. To me, the Sport Management program felt like a business program with a concentration in the Leisure Management Field. I ended up leaning toward Parks, Recreation and Tourism Management since it is what I have grown to love. I was a camp counselor since I was in Eighth Grade and have honestly worked in the field of Parks and Recreation ever since.
Anything else you would like to say about the College of Natural Resources, NC State, your career, your experiences, etc.?
My last token of advice to any college student pursuing their career would be, don't let money or salary drive your decisions. Use these fours years to really figure out the careers and jobs you enjoy. I understand that you will always have expenses, bills to pay, etc, but your everyday life and happiness is something that can't have a price tag. Parks and Recreation, at least for me, is not a lucrative field, but I really enjoy my job and the benefits that accompany a government job are great.
In summary, enjoy what you do, be patient. Work to live, don't live to work.