Graduation to Vocation: Helping Others Study Abroad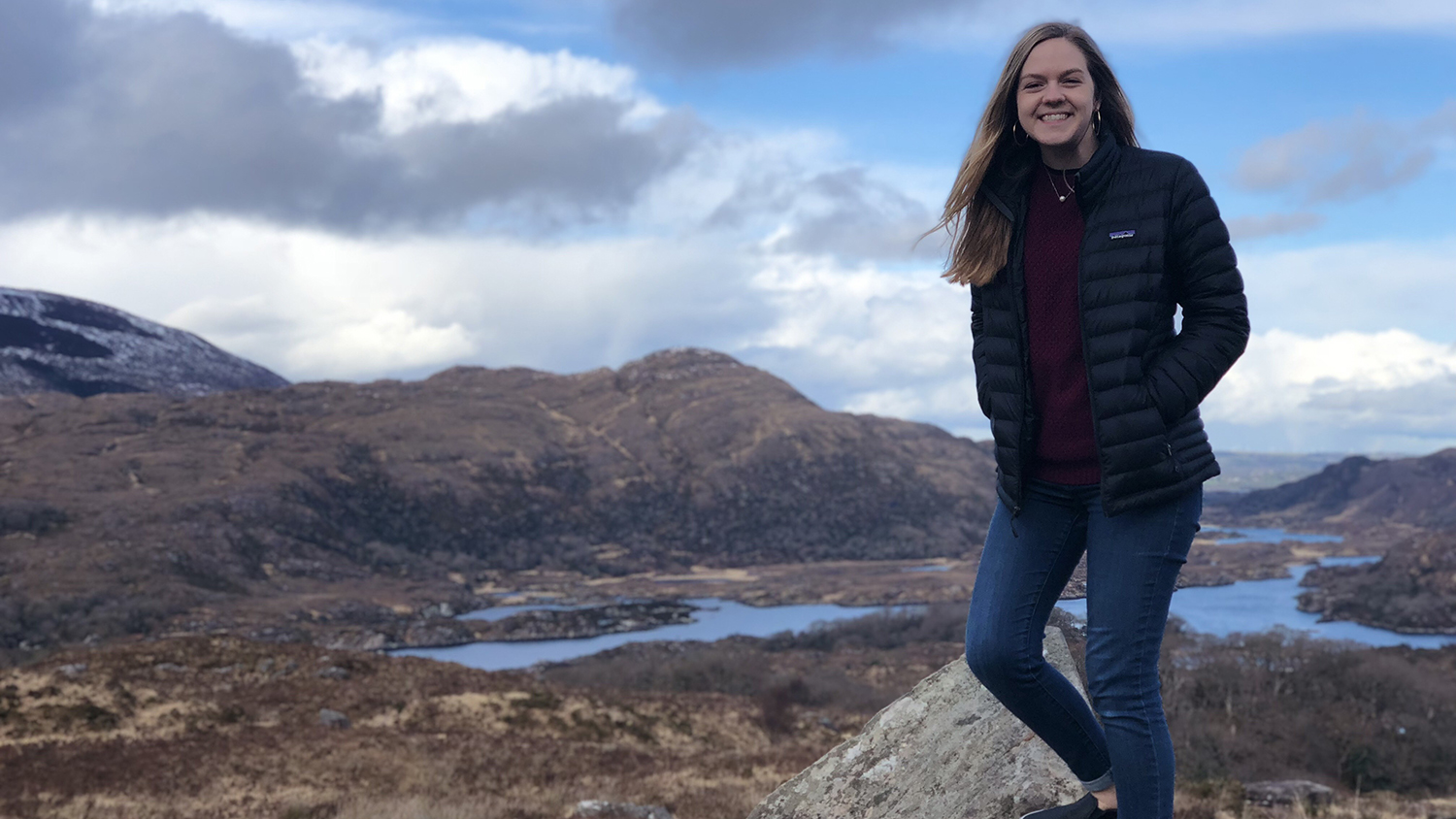 Emily Fletcher is graduating with an undergraduate degree in Parks, Recreation and Tourism Management and a concentration in Sustainable Tourism. After graduation, she will pursue a career in tourism, focusing on helping students study abroad.
What kind of research or other hands-on/in-the-field learning did you participate in?
I've been fortunate to have countless in-the-field learning opportunities while at NC State. The summer after my freshman year, I studied abroad in France and Italy and studied Sport, Tourism, and Cross-Cultural management along the French Riviera. After my sophomore year I was a Recreation Intern for the Town of Swansboro Parks and Recreation Department, where I learned administrative duties, special event planning, and program development for community members and tourists. My most unique experience was interning at Mount Rushmore National Memorial where I learned to deliver superior customer service, developed interpretive programs for visitors, and planned local excursions for visitors.
What's your favorite memory or class from your time at the College of Natural Resources? Why?
My favorite memory of a CNR class took place during PRT 350: Outdoor Recreation Management. Every week for the lab component of our class, we went to a different park or lake in the Raleigh area (how fun!!). One day we had lab at Lake Johnson, and afterwards a group of students decided to stay after and go kayaking. This is a memory of mine because it really showed me how much of a family CNR is…that we stayed AFTER class to spend time together and have fun in nature!
What is unique about your work?
In PRTM, you're always working with people and not sitting at a cubicle. We are known as the "people-people" major since we are always around other people.
What motivated you to pursue your work?
Ever since I was a little girl, I have always loved seeing new places and learning about new cultures…whether that be within the USA or beyond. Therefore, I want other people to experience new cultures and world views. There is more out there than your hometown, and I strive to help people have that experience.
What advice would you give students entering your major or field?
It's never too early to start networking! Don't be afraid to start talking to industry professionals as a freshman. Volunteer or get a part-time in the local area, and get your name out there. You never know who you'll meet!