Graduation to Vocation: Researching Our Sense of Place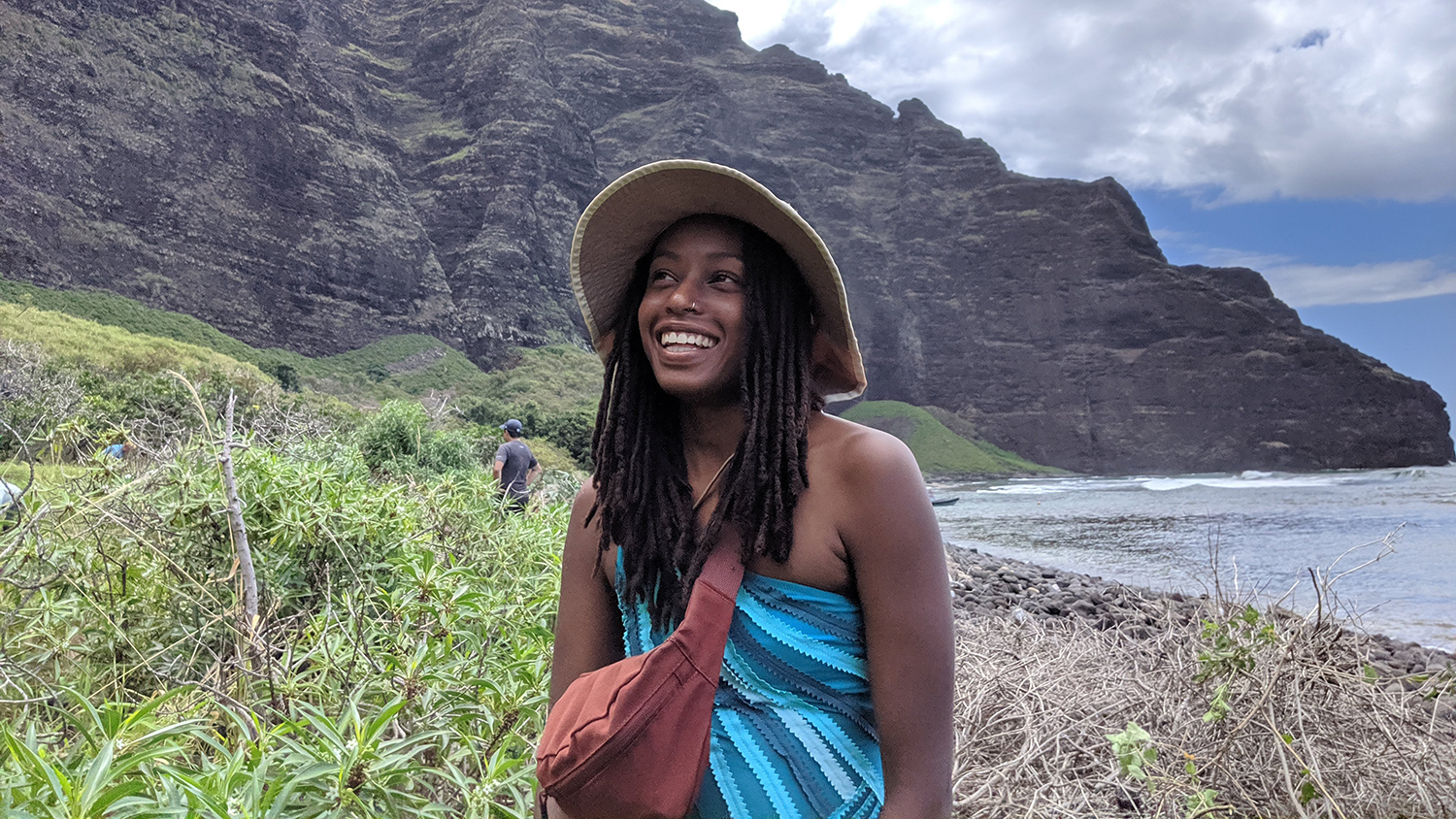 For Carson B., understanding others' sense of place and connection to where they live is key to inspiring them to protect it. This combination of interests in both academia and working with the public allowed her numerous hands-on experiences, including running a citizen science project.
Carson will graduate with a master's degree in Fisheries, Wildlife, and Conservation Biology with a focus on citizen science and sense of place theory. She'll soon be hopping across the big pond to work at the Omved Gardens in London.
How has the College of Natural Resources impacted you and prepared you for your future?
The College of Natural Resources has given me the experience of working in academia while interacting with the public. I will always value the ethics that come with doing research with the public and respecting that everyone has a wealth of knowledge that deserves to be shared.
What kind of research or other hands-on/in-the-field learning did you participate in?
I helped run a citizen science project called "Sound Around Town," which was a collaborative effort that aimed to raise awareness about noise pollution while engaging people in an outdoor listening activity. I had the chance to meet volunteers and talk to them about sound and noise. I also worked out of the North Carolina Museum of Natural Sciences with my project which helped me to learn about the natural world and public engagement from that setting. I really loved being around our superstar volunteers who committed many hours of work at the museum.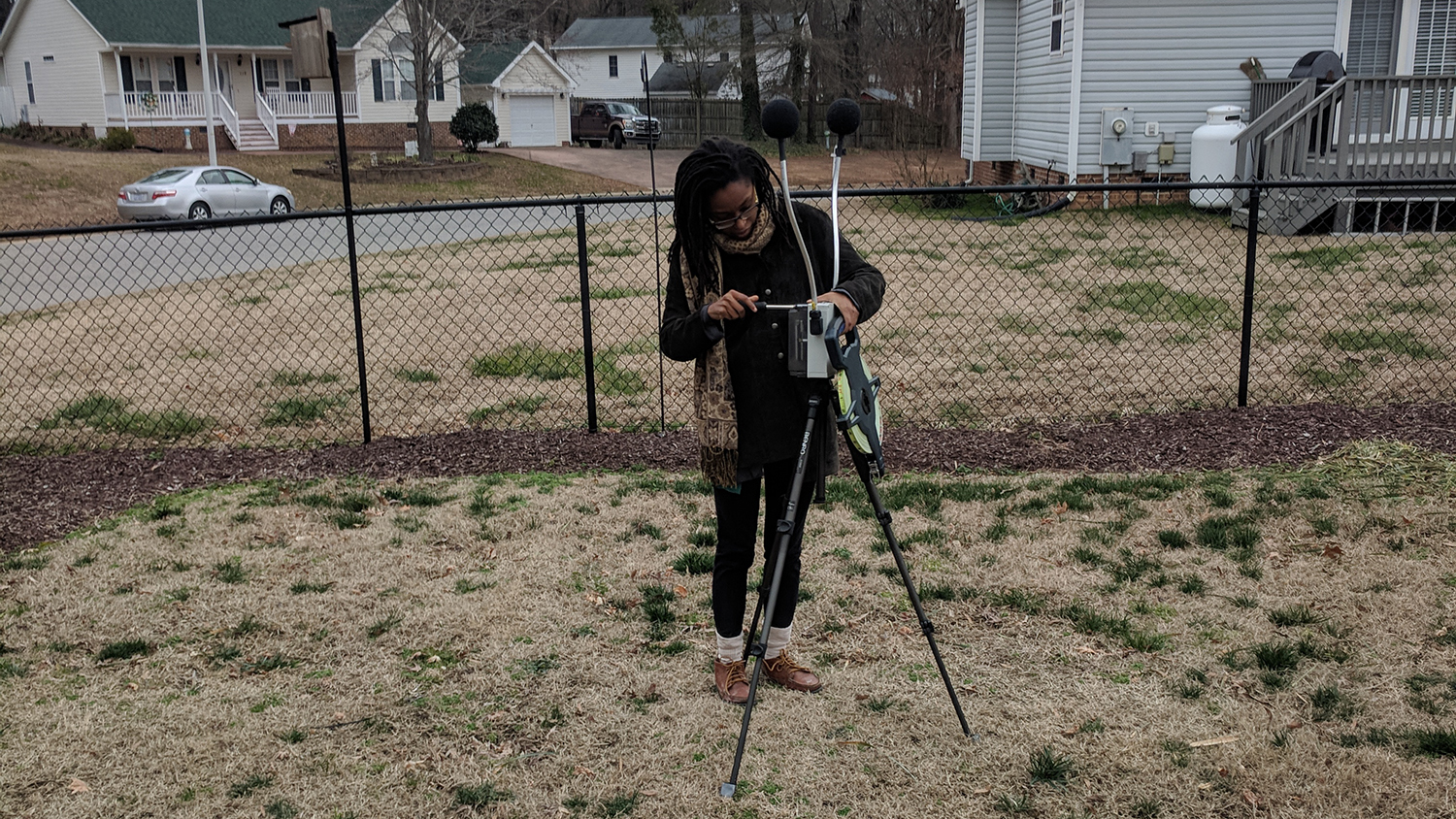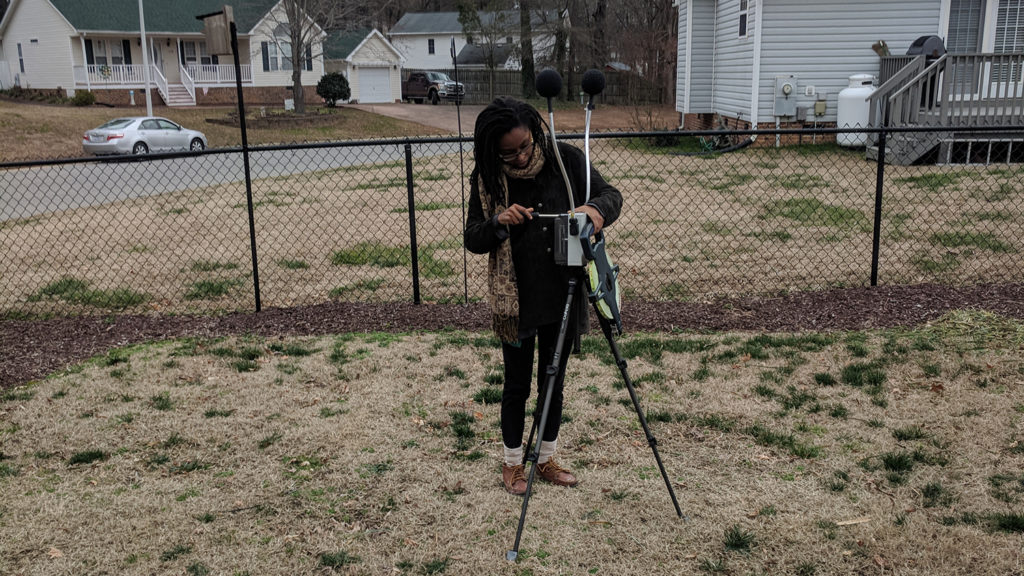 Tell us about a faculty member who influenced you.
The faculty of the Public Science Cluster at NC State all helped me to think more critically and gave me the chance to engage in a conversation in a way that felt empowering. Because of them, I am much better at public speaking. I was given the opportunity to meet people that I will never forget because of the Public Science Cluster, and I think their mission is unique in an academic setting and is increasingly important.
What motivated you to pursue your work?
Working at the NC Museum of Natural Sciences and coming from a background of working in environmental justice issues during my undergraduate degree.