How You Can Contribute to Scientific Research During the COVID-19 Pandemic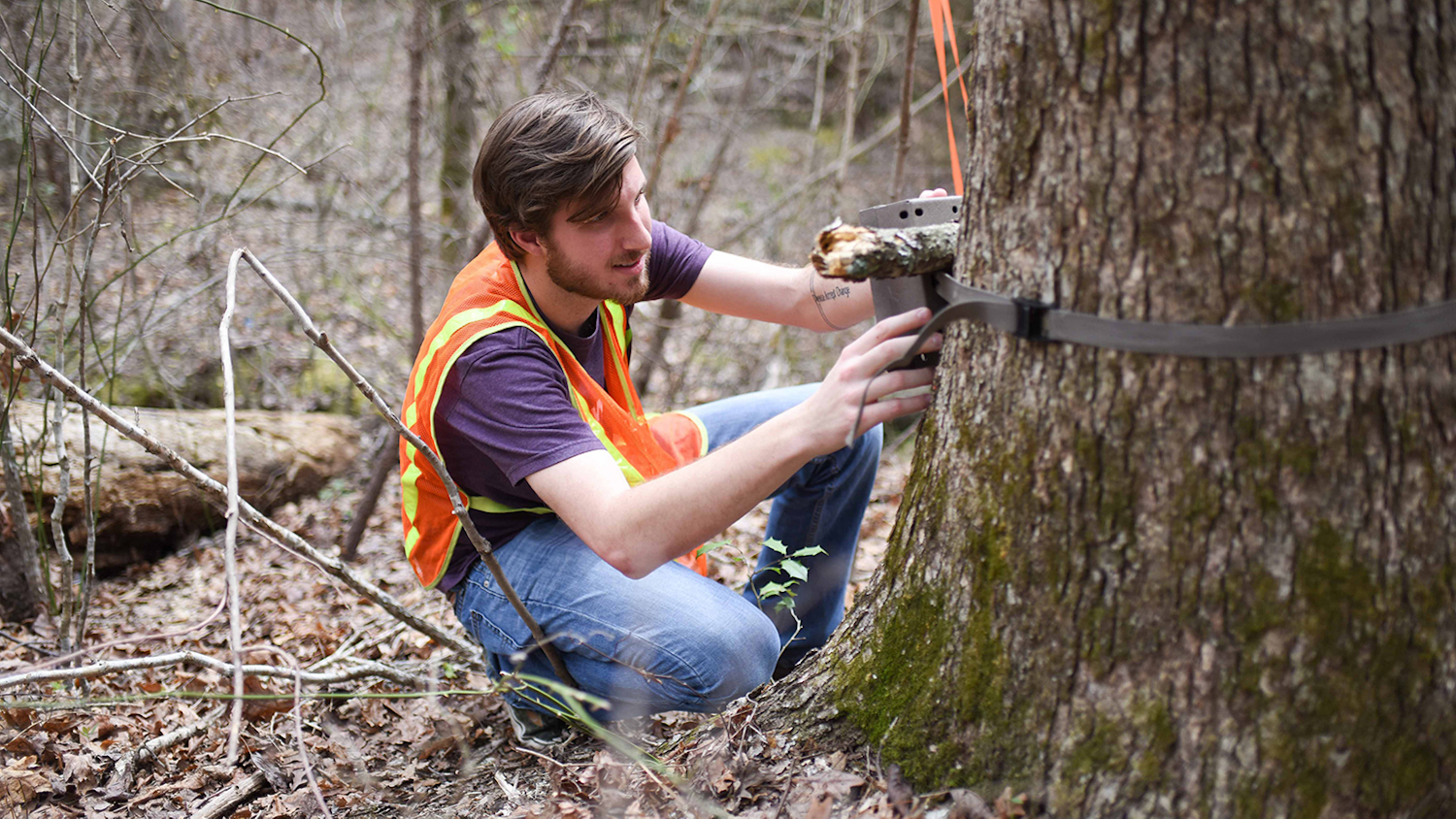 As COVID-19 forces people to keep their distance from others, citizen science provides meaningful and educational activities that can be done from the safety of your home or backyard.
Citizen science is defined as public participation and collaboration in scientific research, according to Dr. Caren Cooper, an Associate Professor in the Department of Forestry and Environmental Resources at NC State's College of Natural Resources.
Beyond counting butterflies and monitoring local indictors of climate change, volunteers can participate in a wide range of virtual citizen science projects while practicing social distancing. That includes playing a free online game called Foldit, which allows citizen scientists to help design and identify proteins that may be able to bind to and neutralize the coronavirus' spike protein that it uses to invade host cells.
"Many citizen science projects are designed for geographically distributed groups to share observations – that is, people who are physically distant. So, it is a great way for people to unite on a common cause while remaining physically separate," Cooper said.
Cooper, who is part of an interdisciplinary team in the Chancellor's Faculty Excellence Program in Leadership in Public Science, studies ornithology and conservation, and relies heavily on citizen science. Her research also focuses on the human dimensions of citizen science, nature-based recreationists, the dynamics of coupled human-natural systems, and the societal implications of participatory research.
In addition, Cooper has authored numerous publications about citizen science. Her most recent book, "The Field Guide to Citizen Science: How You Can Contribute to Scientific Research and Make a Difference," was published in February.
We recently sat down with Cooper to discuss the basics of citizen science, as well as the opportunities and challenges of engaging the public in research.
Who are citizen scientists?
Anyone can be a citizen scientist, according to Cooper. It doesn't matter how old you are or what your background is. You just need the necessary time, tools and curiosity.
Cooper noted that citizen scientists usually aren't professional scientists. While they may have some science education or experience in research, most are just ordinary people who want to advance scientific knowledge on topics they care about.
Citizen science can be done in-person or completely online. It can involve one person or millions of people. Either way, it's an excellent opportunity to get involved and make a difference.
What are the benefits of citizen science?
First and foremost, citizen science allows researchers to collect, interpret and analyze vast amounts of long-term data or data spread out over a large geographic area. This data is often too time-consuming for researchers to collect themselves.
With the availability of smartphones and other technologies, it's now easier for people to share and contribute information, according to Cooper. Many phones have built-in GPS, for example, allowing citizen scientists to provide geo-location information about species or situations in real-time by snapping photos or videos.
Citizen science doesn't just benefit scientists, however. Data suggest that volunteers can gain greater appreciation of the scientific process and increased topical knowledge. "Some people might develop an expertise in a particular area of science," Cooper said.
Is data collected by citizen scientists reliable?
Despite its growing popularity, some scientists remain skeptical of citizen scientists and question the quality of volunteer-submitted data.
But many studies show that citizen science volunteers can collect reliable data and make assessments that are comparable to those made by professional scientists. A 2018 analysis of the Zooniverse Penguin Watch project, for example, found that data collected by volunteers and scientists agreed 96% of the time.
"Volunteer data is not meant to be a substitute for professional data," Cooper said. "There is no way to get professional observations from tens of thousands of locations or over decades by relying on scientists. They can only get data over such large spatial extents and long time scales via citizen science."
She added that citizen science projects often use a variety of tools and techniques to ensure data integrity, ranging from standard protocols to in-person training sessions. Mobile devices can also decrease errors, with embedded sensors allowing researchers to validate GPS and image data.
How can I participate in citizen science?
At NC State's College of Natural Resources, Cooper and other faculty members are recruiting volunteers to participate in a variety of research projects.
Crowd the Tap, which is managed by Cooper's lab, is currently recruiting volunteers to test the pipes in their home. Each data submission helps to identify areas at highest risk of lead in tap water.
Volunteers who reside in the Raleigh, Durham and Chapel Hill areas can also sign up for Cardinal Capture, a project led by Cooper's lab to measure the potential effects of noise and light pollution on the physiology of Northern Cardinals and other songbirds.
Beyond testing pipes and studying birds, volunteers can assist Roland Kays, a Research Associate Professor in the Department of Forestry and Environmental Resources, as he uses trail camera footage to track wildlife movement and behavior.
Kays' Candid Critters project asks volunteers to borrow motion-activated cameras from public libraries and place them in state parks and other public lands. The photos, which are stored online, can help scientists to gauge how the state's mammal populations change over time and interact with humans and other species.
For additional citizen science opportunities, you can visit www.scistarter.org. The website includes a database of more than 1,600 projects across the country.