Helping North Carolinians Save Money on Energy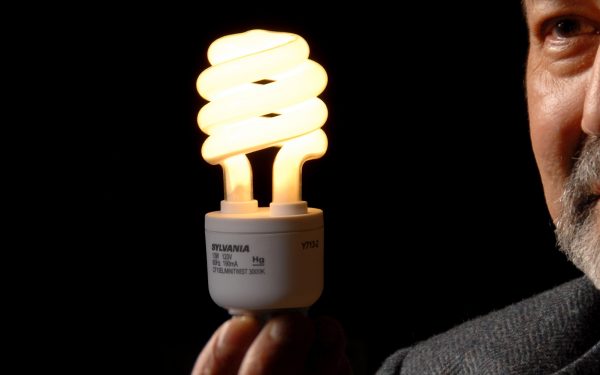 Researchers at the Center for Geospatial Analytics are collaborating with government, university, and industry partners to reduce burdens on low-income households facing high energy costs. Through a recent grant from the Department of Energy's Cities Leading through Energy Analysis and Planning (LEAP) initiative, center research associates Charlynne Smith and Bill Slocumb will develop a unique database of energy efficiency programs in North Carolina, helping those most in need of energy savings.
Thousands of low-income households in NC suffer an energy cost burden, spending a much higher percentage of their income on energy than average US households. Cost-cutting energy efficiency incentives and assistance/rebate programs are available from government agencies and utility companies, but finding out how to access them and what exists in any specific geographic region can still be a challenge.
In collaboration with other institutional partners at NC State and elsewhere, Charlynne and Bill will assemble a spatial database of energy efficiency programs offered in the Upper Coastal Plain Region of NC—from federal, state, and local agencies and utilities. The system will combine this information with external datasets, such as US census, electricity cost, and climate vulnerability data, to conduct analyses and provide visualizations through a secure web portal that stakeholders can use to understand the effectiveness of available programs, help at-risk families save money on their energy costs, and inform policymakers.
Step one of the project will be to create data security protocols that protect sensitive information about energy use and enrollment in energy efficiency programs. Bill, recently appointed to the NC State Cyber Security Liaison Team, and Charlynne will work with a Ph.D. student at the Center for Geospatial Analytics to develop a secure, centralized repository of data that allows access by multiple users with different levels of security. With this project, the Center for Geospatial Analytics is "doing more than we ever have with data security management, especially for inter-organizational applications such as this," Charlynne says.
The household-level data in the repository will then be used in a custom-designed Web GIS portal to understand the effectiveness of energy efficiency programs and guide outreach to increase participation in these programs, particularly among residents who could benefit the most. By performing geospatial analyses with the data, partners will identify gaps in weatherization program participation, for example, and target people not participating, Bill explains. Furthermore, the tools developed at the Center for Geospatial Analytics will continue to serve program administrators in the Upper Coastal Plain Region long after the grant is over. "The end goal is for this to be sustainable," Charlynne says. "It's important to consider the end user when designing the system. We're building something they can use." The tools will also serve as examples of secure data management and organization that can be used elsewhere. "We hope it's a model that can be implemented across the country," Charlynne says.
The primary recipient of the Department of Energy's sizable grant is the NC Upper Coastal Plain Council of Governments (UCPCOG), a consortium of five counties and 41 municipalities served by three public electric utility companies. Efforts by NC State partners are being coordinated by the NC Clean Energy Technology Center in the College of Engineering. A bonus of this project, Charlynne says, is "getting introduced to people across campus we haven't worked with before."
Additional partners in the grant include the System Design Optimization Laboratory at NC State; NC Sustainable Energy Association; NC Justice Center; ResiSpeak, Inc.; the University of South Carolina's Department of Geography and School of Earth, Ocean, and Environment; and Vermont Law School's Institute for the Energy and the Environment. Over the course of the two-year project, as the Center for Geospatial Analytics develops the geospatial database of energy information and Web GIS portal for easy visualization and analysis, other project partners will provide guidance and conduct educational outreach to cost-burdened families.