Alumni Spotlight: Maggie Ernest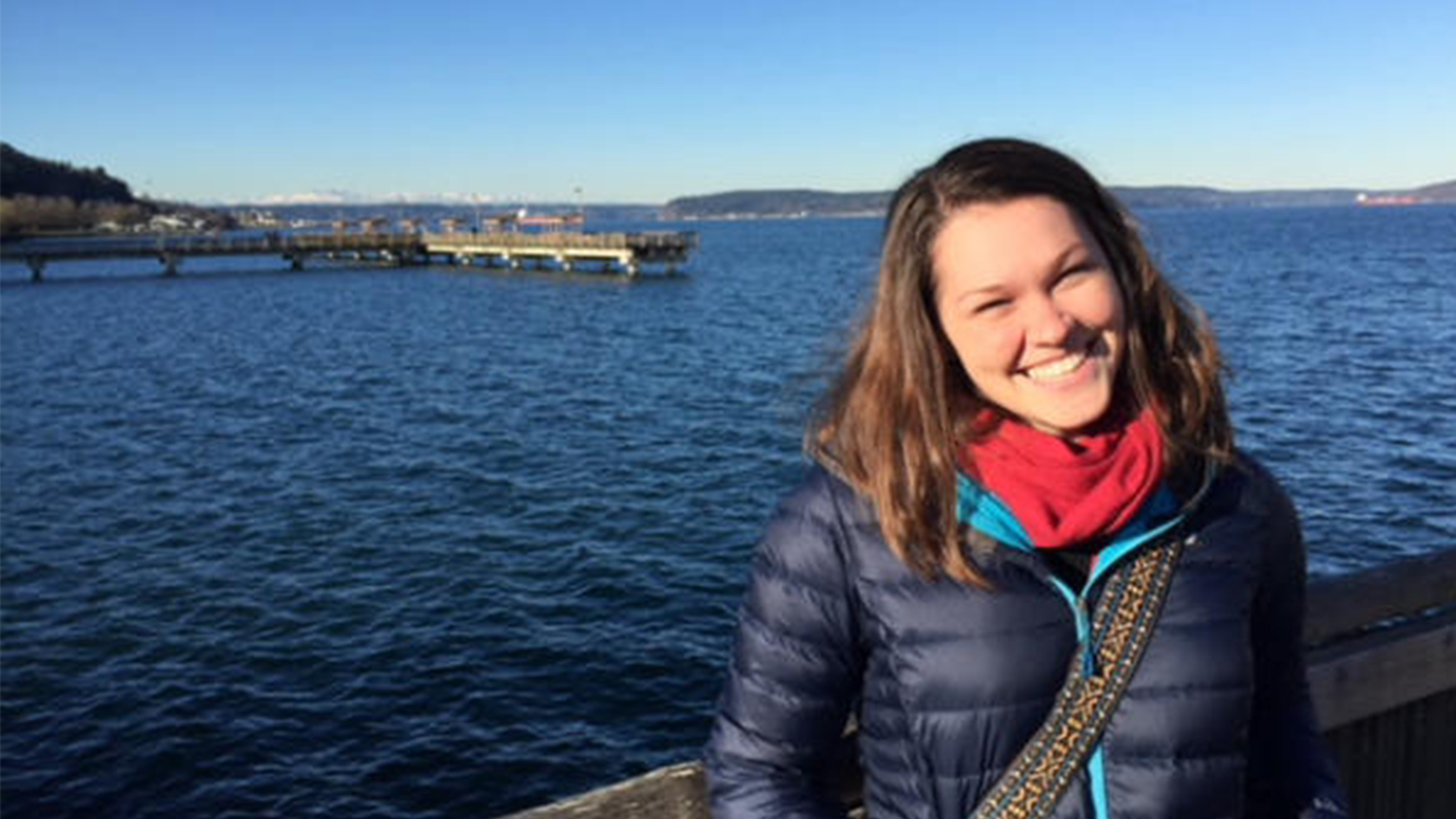 Maggie Ernest, a 2010 Environmental Technology and Management alumna, is a Landscape Conservationist for the Wildlands Network. In her current position, she coordinates a large coalition of stakeholders interested in landscape connectivity on a continental scale, an initiative known as the Eastern Wildway Network. She is also involved in road ecology research, conservation policy and a campaign to support the critically endangered red wolf.
What do you enjoy most about your current position?
Working at a small non-profit you need to do a little bit of everything, including research, partnership building, communications and development, just to name a few. I like the ability to move from one facet of conservation work to another. You learn a lot, get to apply
or acquire different skillsets, and you never get bored.
But most of all, I enjoy my current position because I feel like I am making a difference. It may not feel like that every day, but, in the long-term, you begin to see the fruits of your labor – collaborations come together, projects get deployed, change starts to happen. Conservation is a challenging field, but also a very rewarding one.
What was your favorite College of Natural Resources class?
My favorite class was Intro to Environmental Science freshmen year. Besides giving me an important base in environmental science, this class really ignited my passion for the field. It exposed me to the many different career paths I could take, first alerted me to the opportunity to study abroad, and first sparked my interest in pursuing service in the Peace Corps after graduation. My professor was caring and passionate and remains to this day an important mentor of mine.
What did you enjoy most about being a College of Natural Resources student?
I think what I enjoyed most about being a College of Natural Resources student is that all of my classes were filled with such bright and interesting classmates. While we were a diverse group of experiences and perspectives, we all shared a common hope and desire to leave the world a little bit better than how we found it. It was, and still is, inspiring to share and learn from people who are dedicating their careers to tackling some of the most challenging issues in our world today.
Another great thing about being a College of Natural Resources student is that you're always getting out of the classroom to learn – whether you're catching insects, measuring trees or testing water quality – you are always actively applying what you are learning, not just taking notes all day.
Did you complete any hands-on experiences like internships, study abroad, co-ops or undergraduate research? 
I took advantage of many of the College of Natural Resources' opportunities for hands-on experiences. I was lucky to have a co-op experience with the US Army Corps of Engineers at Jordan Lake. As a park ranger intern, I was able to learn what a government-track career in my field would be like, learned valuable lessons beyond the classroom, made money and had real, long-term experience to add to my resume. I learned the aspects of a career that I wanted, and also what I didn't want, which helped me answer questions like if I needed to go to grad school or whether I wanted to pursue a government, non-profit, or private sector position.
With the money I made from my co-op, I invested in study abroad trips to Costa Rica and Peru. These experiences absolutely impacted my career track and motivated me to join the Peace Corps after graduation. I am so thankful to have had so many hands-on opportunities in my field through the College of Natural Resources because each one taught me a lot about myself and my future career aspirations and continue to help and motivate me even today.
Any advice for incoming College of Natural Resources students?
Take advantage of every opportunity! You never know what you will learn, who you will meet or what doors will be opened for you. College is a great time to try things out, gain experience and learn the right career path for you. The College of Natural Resources has a lot of opportunities, so never hesitate in exploring your options.
Have you held any other positions you would like for us to know about?
After graduating, I served in the Peace Corps in a rural village in Ghana for more than two years. While my main role was as a Natural Resource Manager, I also worked on health, education and economic issues. It was the most meaningful, challenging and motivating experience I've ever had. It was also a great opportunity to put some of the skills I learned at the College of Natural Resources to good use right away.