Alumni Spotlight: Alexandra Morrison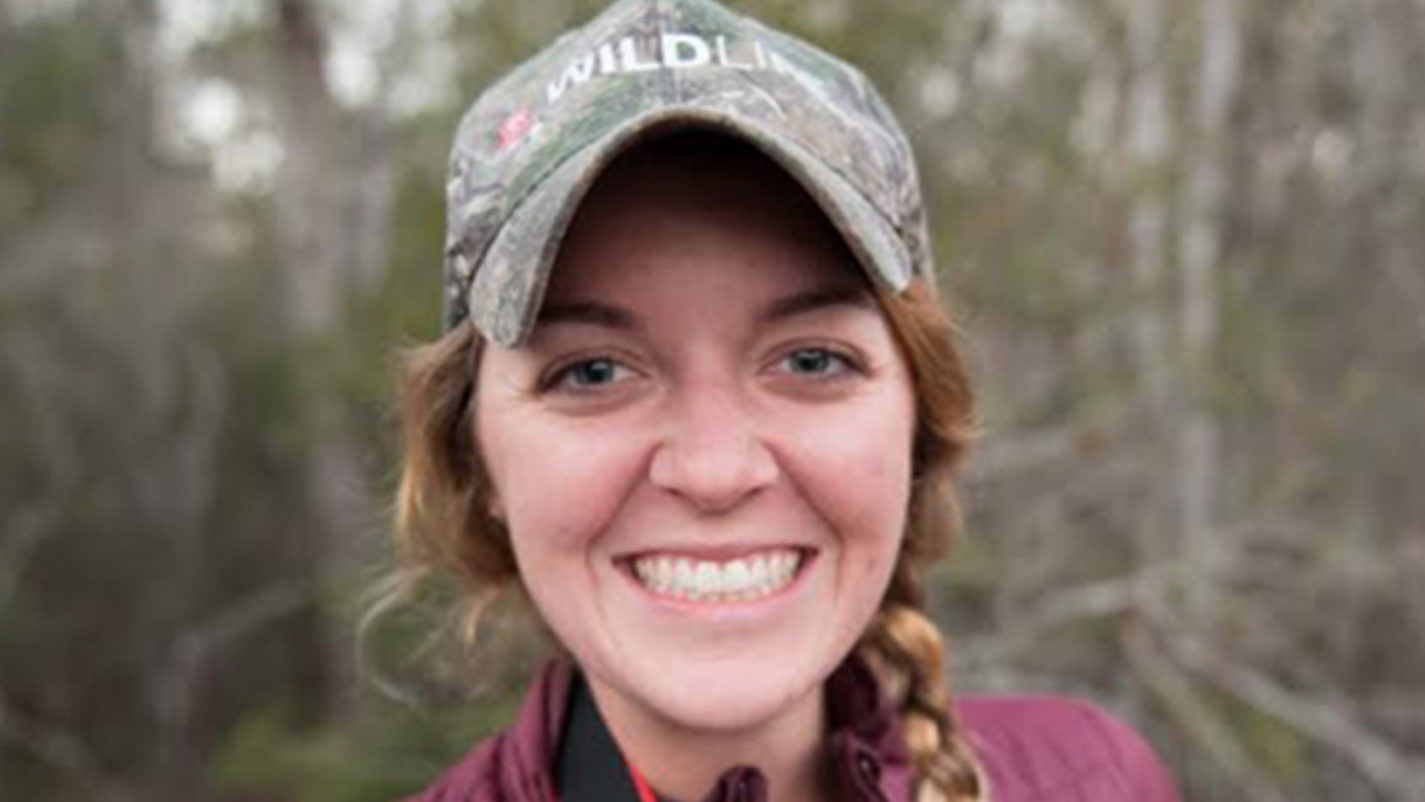 Alexandra Morrison ' 14, has spent the last year as a lead technician in Acoustic Bat Research at Virginia Tech, partnering with the National Park Service to monitor bat population in the mid-Atlantic region (D.C., Maryland, Virginia parks) and better understand presence, abundance, distribution and issues facing a variety of bat species. Alexandra studied Fisheries, Wildlife and Conservation Biology as an undergraduate and Environmental Education as a graduate student at NC State.

What is a typical day like for you?
Deploying passive acoustic bat detectors and conducting active acoustic surveys in the urban forests of the mid-Atlantic region.
What do you enjoy most about your current position?
Time spent exploring urban forests and seeking to better understand the presence, distribution and issues facing various bat species in the mid-Atlantic.
What do you find most challenging about your current position?
Navigating D.C. traffic. It's horrifying!
What is your best memory of CNR or NC State?
Participating in the Leopold Wildlife Club's many exciting activities, being a student in the FWCB "Summer Camp" program, and embarking on the Nicaragua and Galapagos study abroad experiences
What was your favorite CNR class?
Human Dimensions of Wildlife, taught by Dr. Nils Peterson
What did you enjoy most about being a CNR student?
The innumerable opportunities we had, as CNR students, to explore not only the diverse ecosystems in NC, but ecosystems around the world through international study abroad experiences.
Did you complete any hands-on experiences like internships, study abroad, co-ops or undergraduate research? If so, what did do you and how did it impact you?
I was a summer intern, then part-time employee, for over two years in the Naturalist Center at the North Carolina Museum of Natural Sciences. My experience educating the public about North Carolina wildlife and wild places inspired me to pursue my masters in environmental education. I also participated in both the Nicaragua and Galapagos study abroad experiences. Nicaragua was the first place I truly fell in love with birds and bird banding, which I went on to teach at the NCSU Fisheries, Wildlife and Conservation Biology summer camp for two consecutive summers. Those study abroad experiences also helped grow me as a photographer and contributed to me becoming the intern and then assistant to a National Geographic Explorer for over two years.
Were you involved in any clubs, hobbies or on-campus activities? Any stories you would like to share about your experiences?
I was the secretary, and then vice president, of the Leopold Wildlife Club. I was also a CNR Ambassador my junior and senior year. Both experiences were incredibly enriching, not only adding value to my overall experience in CNR, but gifting me with skills I would take with me into my professional life, as well as life-long friendships. I also led a bible study with NCSU CRU for three years, which was a formative and rewarding experience.
Any advice for incoming CNR students?
Take chances on new experiences, even if you're nervous about them! Talk to other students and faculty in CNR who inspire you, or who have had experiences you would like to have. Don't be afraid to ask questions. You never know what doors even one conversation with the right person will open.
What was the most important thing that you learned as a CNR student?
With enough hard work and fearless determination, you can turn your passions into an exciting and rewarding career!
Do you have any career accomplishments you are particularly proud of?
I'm most proud of my masters degree. After graduation in May, three years of incredibly hard work, perseverance and determination are paid off! I was beyond fortunate to go on a 70 day, 1,000 mile hiking, biking and kayaking expedition through some of the most beautiful and wild places Florida has to offer, all to bring attention to wildlife and wild land in danger of disappearing from development pressure through the powerful use of film and photography. I've had the unique chance to educate people across the county through various talks and presentations about the beauty and fragility of Florida's wildlife and how vitally important it's continued protection is. I've been able to use my training as a wildlife biologist to work with bats in our nation's capital and survey breeding birds across the great state of Virginia. I continue to work towards a career where I will be able to combine my love of environmental education, visual storytelling, research and wildlife!
Have you held any other positions you would like for us to know about?
(2014-2015) Teaching Assistant for NCSU FWCB summer camp, (2014-2017) Photography Assistant for National Geographic Explorer Carlton Ward Jr., (2015) Production Assistant on Grizzly Creek Film's, "The Forgotten Coast: Return to Wild Florida", (2017) Lead Acoustic Technician on Virginia Tech bat research project
How did you choose your major and what attracted you to the program at NC State?
I've known since I was a child that I wanted to work with wild animals. I learned about the major of "wildlife biology" when I began looking at colleges in high school and never looked back! NCSU was particularly appealing to me because I had been coming to the Raleigh area my entire childhood to visit family and I absolutely loved the culture of the city. I was drawn to the Fisheries and Wildlife concentration at NCSU over the other schools I was accepted to specifically because of the openness of the faculty I spoke with, kindness of the students who shared their experience in the program with me, and the hands-on nature of the FWCB curriculum. I wanted a curriculum that took me out of the classroom and into the environments I was learning about while challenging me to put my new knowledge into practice.