Alumni Profile: Dave Nastalski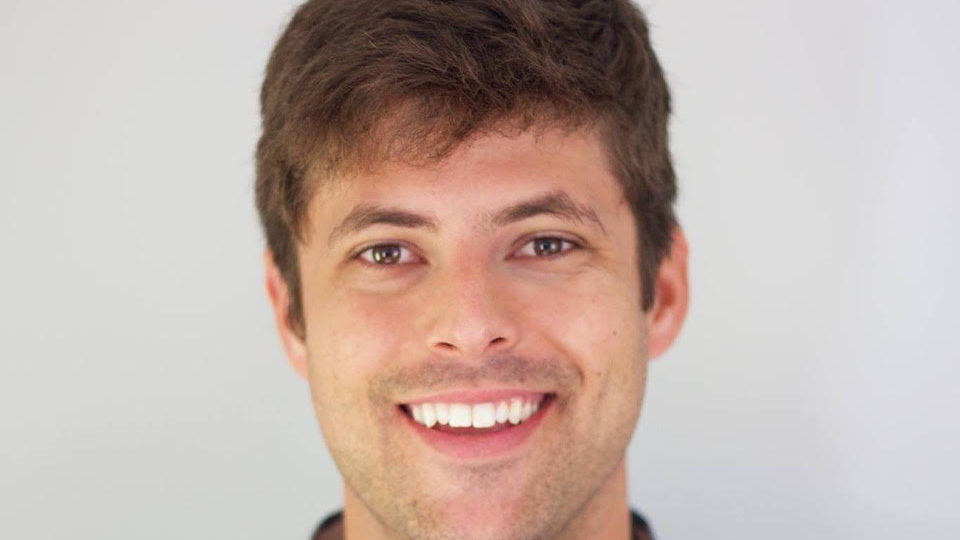 Dave Nastalski '14, completed his PGA golf management studies and founded Dirty Larry Golf, the manufacturer of a putting device that shows golfers where the club face is located called The Navigator.
What is a typical day like for you?
Alarm at 5am, coffee and yoga. Head to course for practice session 6:30am-8:30am. Answering and sending emails from 9am-10am. Handle back-end customer inquiries and requests from 10am-11am. Creating content and scheduling email blasts from 11am-12:30pm. 30-45 minute lunch. New Product R+D, 1pm-2:30pm. Follow back on new emails and calls for the day from 2:30pm-3pm. Prepare shipments from 3pm – 4:45pm. Take shipments to USPS and UPS. Google Analytics analysis, rundown and report 5:30pm-6pm. Video work and content creation (compositing, editing, producing) from 6-8pm. Dinner 8-9pm. Continuing education and personal branding (golf industry research, golf talk and posting on Twitter and Instagram, video seminars and reading blog posts on new technology and new instructional trends) from 9pm-11pm. Bed at 11pm, or if I catch some Netflix, bed at midnight.
What do you enjoy most about your current position?
Freedom to make decisions that directly impact the direction of a growing company, as well as the financial well-being of myself, my wife, our business partners and our investors.
What do you find most challenging about your current position?
Acquiring new customers is always fascinating and challenging. Finding new mediums for advertising and crafting good copy is exciting. It lets us tap into our creative side.
What is your best memory of CNR or NC State?
The people. When you're surrounded by hardworking, good-natured people who take a vested interest in you and your future, you're bound to exit with lots of positive memories.
What was your favorite CNR class?
At the time, whatever was easiest and took the least amount of my time 😉 Looking back, Dr. Bocarro's class was my most challenging and rewarding. I learned to speak publicly, which has been a powerful asset in both my career as an instructor, and in my career with DLG. I was tasked with securing investments for our business and without this skill, I would have surely faltered.
Did you complete any hands-on experiences like internships, study abroad, co-ops or undergraduate research? If so, what did do you and how did it impact you?
Lots of internships and work experience. I worked at Lonnie Poole, Peter Millar (when it was in Cary), Upper Montclair Country Club, Medinah Country Club and GolfTEC.
All of these work experiences led me to a path of teaching the game of golf and designing and developing products that enhance the learning curve and customer experience.
Any advice for incoming CNR students?
Go. Do. Absorb. Those three things are what separate the good from the great. If you're always learning and always eager to try new things, you'll lead a life full of happy memories, new challenges and great success. Don't be afraid to fail – I've learned more from my failures than from my successes.
What was the most important thing that you learned as a CNR student?
Relating to people. The world revolves on sales, and the ability to talk and relate to others is paramount to success. Please don't let this leave the curriculum NC State. People need to get their heads out of their phones and talk to each other!!!!! On a positive note (because I don't see the trend in obsession with electronics decreasing), those who have this skill in the next 10-15 years will have that much more of an edge against the field.
Do you have any career accomplishments you are particularly proud of?
Passing PAT on first try shooting 69-74, being selected as PGA golf managment program president, being selected for National Leadership Conference in Port St. Lucie, Fla., Securing quarter million in investment dollars from private equity VC, selling over a quarter million dollars in lesson revenue during my time at GolfTEC (2.5 years)
How did you choose your major and what attracted you to the program at NC State?
The campus and the people. It felt warm and inviting. The PGA golf management department was very welcoming and accommodating.
Is there any personal information you would like to share with students?
If any students have questions they'd like to ask about entrepreneurship, startup life or bringing an idea to market, I would be more than happy to be a resource. Email is usually best. Shoot me a note at dnastalski@dirytlarrygolf.com.