Dr. Steph Jeffries Wins Sustainability Award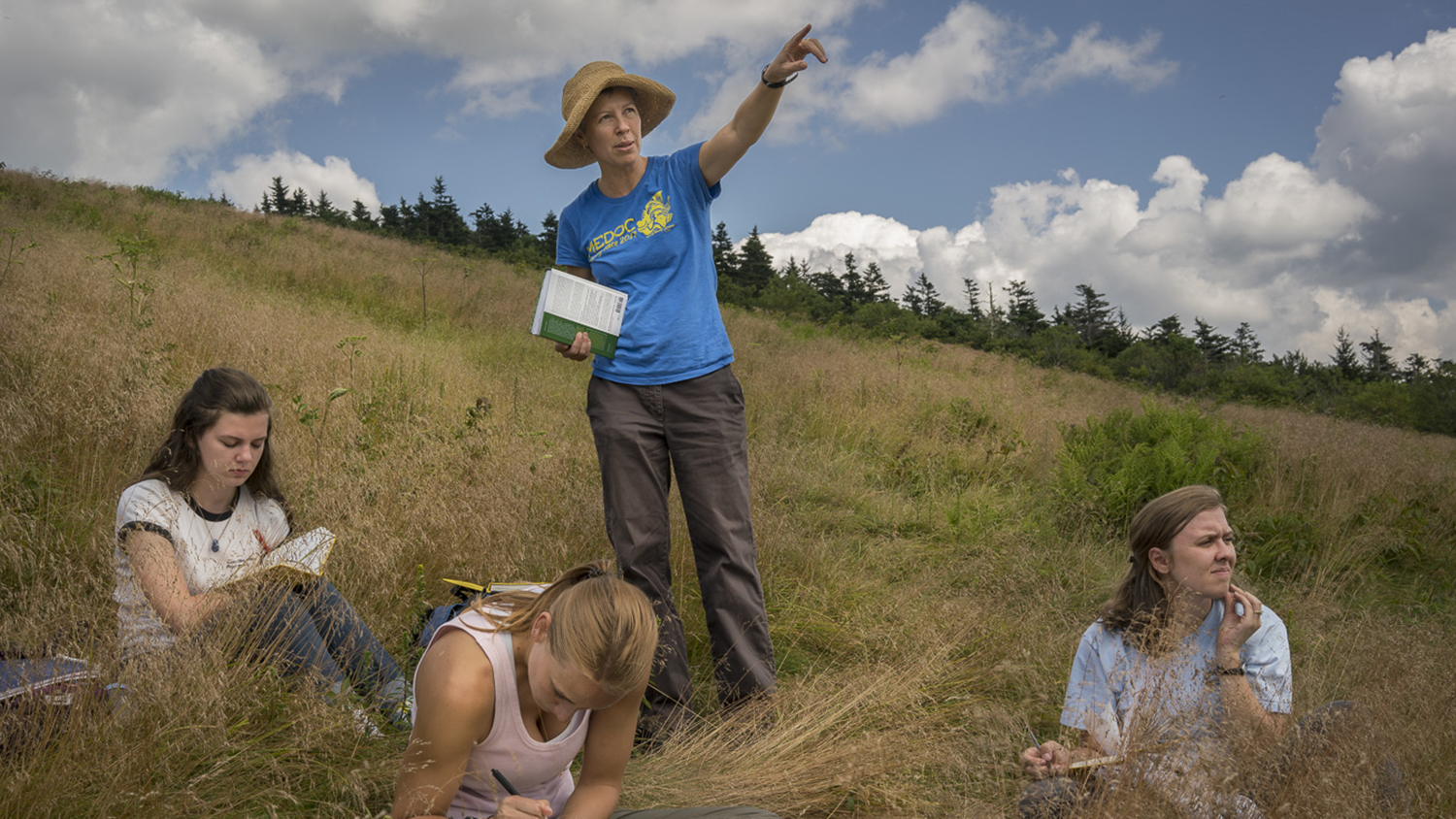 Dr. Steph Jeffries in the Department of Forestry and Environmental Resources (FER) recently received the 2019 NC State Sustainability Award in the faculty category. Dr. Jeffries's numerous accomplishments in the College of Natural Resources were highlighted both at the award ceremony and in her original nomination by George Hess, fellow FER professor.
A Dedication to Sustainability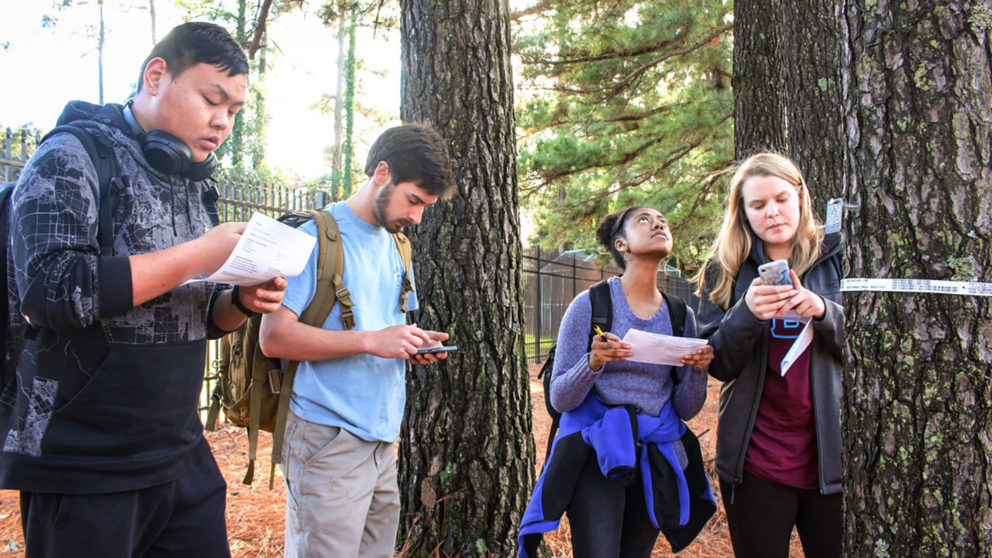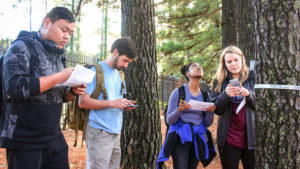 As the director of the Environmental First Year Program, Dr. Jeffries leads freshmen undergraduates through the basics of natural resources and sustainability. With a focus on service learning, students shape the environment around them through hands-on experiences and learn about critical issues like environmental justice. She guides and inspires these students to be passionate about the environment, even if they don't choose our college for their degree.
Recently, Dr. Jeffries was awarded two grants from Distance Education and Learning Technology Applications (DELTA) and the NC State Sustainability Fund to support a service-learning project in which students tagged trees on-campus for long-term data collection.
The measurements will help determine the overall health of urban trees in impervious surfaces, like cement, and will be shared with NC State Grounds and Facilities to improve on-campus tree health.
This work was integral to NC State's recent designation as a Tree Campus USA University from the Arbor Day Foundation.
Leading by Example
Dr. Jeffries is a true example of a leader who practices what they teach. She encouraged colleagues to go paperless, saving around 6,500 sheets of paper in just one section of a course. She is also the promotions committee chairperson for WakeNature, an organization that supports open space preservation and sustainable land management in Wake County. Finally, she became a Trillium Sustainability Fellow in 2018, a collaboration among NC State, Duke and Meredith College focused on improving the integration of sustainability concepts in teaching.
We applaud Dr. Jeffries for this wonderful accomplishment and look forward to her future work in creating a more sustainable and healthy world.