On a typical Friday night, you can expect to find Cal Maxwell on the basketball court, coaching and cheering on his players. In 2016, Maxwell, a student at NC State's College of Natural Resources, co-founded Spirit League of North Carolina with several classmates. The organization "uses the game of basketball to positively enhance the physical and social well being of teens and young adults with disabilities, special needs, and at-risk behaviors," Maxwell said.
From the Classroom to the Court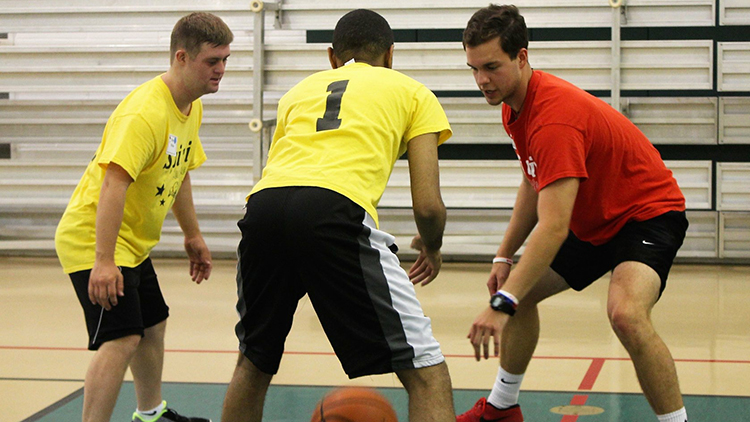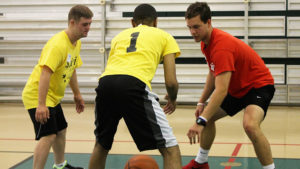 The program has rapidly grown over the past three years, from a starting group of 10 participants to impacting over 100 athletes with special needs in the Triangle. Maxwell said the organization's growth wouldn't have been possible without his education at the College of Natural Resources and his surrounding community.
"The College of Natural Resources has prepared me for the future by supplying real-life, hands-on experiences," he said. "Experience can truly sometimes be the best teacher."
The college's Sport Management program allows students to get class credit by working in the community. Several of Maxwell's classmates currently volunteer with Spirit League, guiding players and encouraging them to be social and active.
National Recognition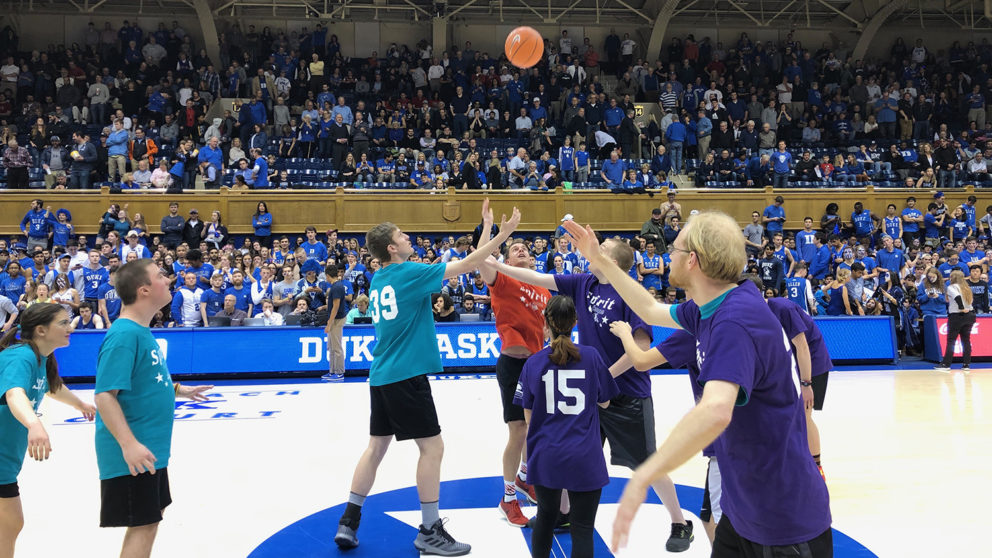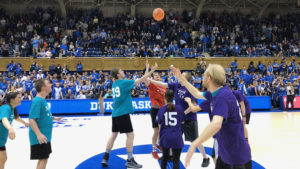 In his senior year at NC State, Maxwell coordinated halftime shows during home basketball games. During one game, player Jason Frederick made an incredible three-point shot, the video of which went viral on Twitter. This fame led to Maxwell coordinating more halftime shows, including the NC State-Duke basketball game in February.
In addition to managing Spirit League, Maxwell also served as the vice president of the Sport Management Club and helped organize the first-ever H.O.W.L Summit, a two-day professional development conference for students interested in sport management. The conference featured representatives from the Atlanta Falcons and Carolina Hurricanes and included a keynote speech by NC State's now-retiring athletic director Debbie Yow.
Motivation for the Future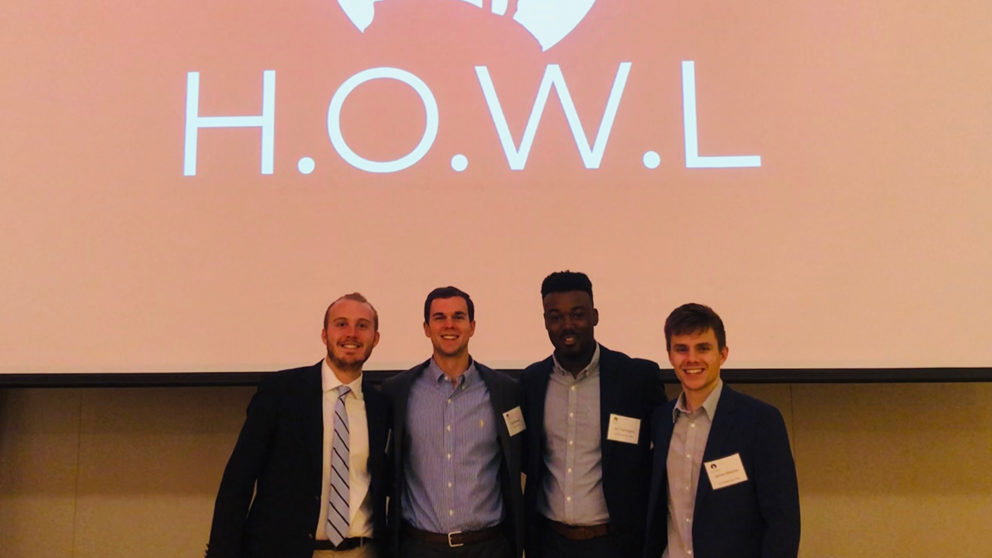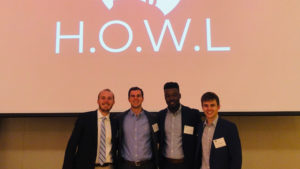 Maxwell's drive and passion for helping others is hard to miss. "I have been blessed to be in a situation where I can receive an education and degree from my dream school. I want to use that to be able to help others receive experiences that will change their lives," he said.
This spring, Maxwell is graduating with an undergraduate degree in Sport Management and a Business Administration minor. He will remain in Raleigh to work in fundraising and, of course, continue to work with Spirit League. Maxwell ultimately hopes to expand the program and halftime shows to more ACC schools and NBA teams.
Video by Nathan Han