The Pitfalls of Pipelines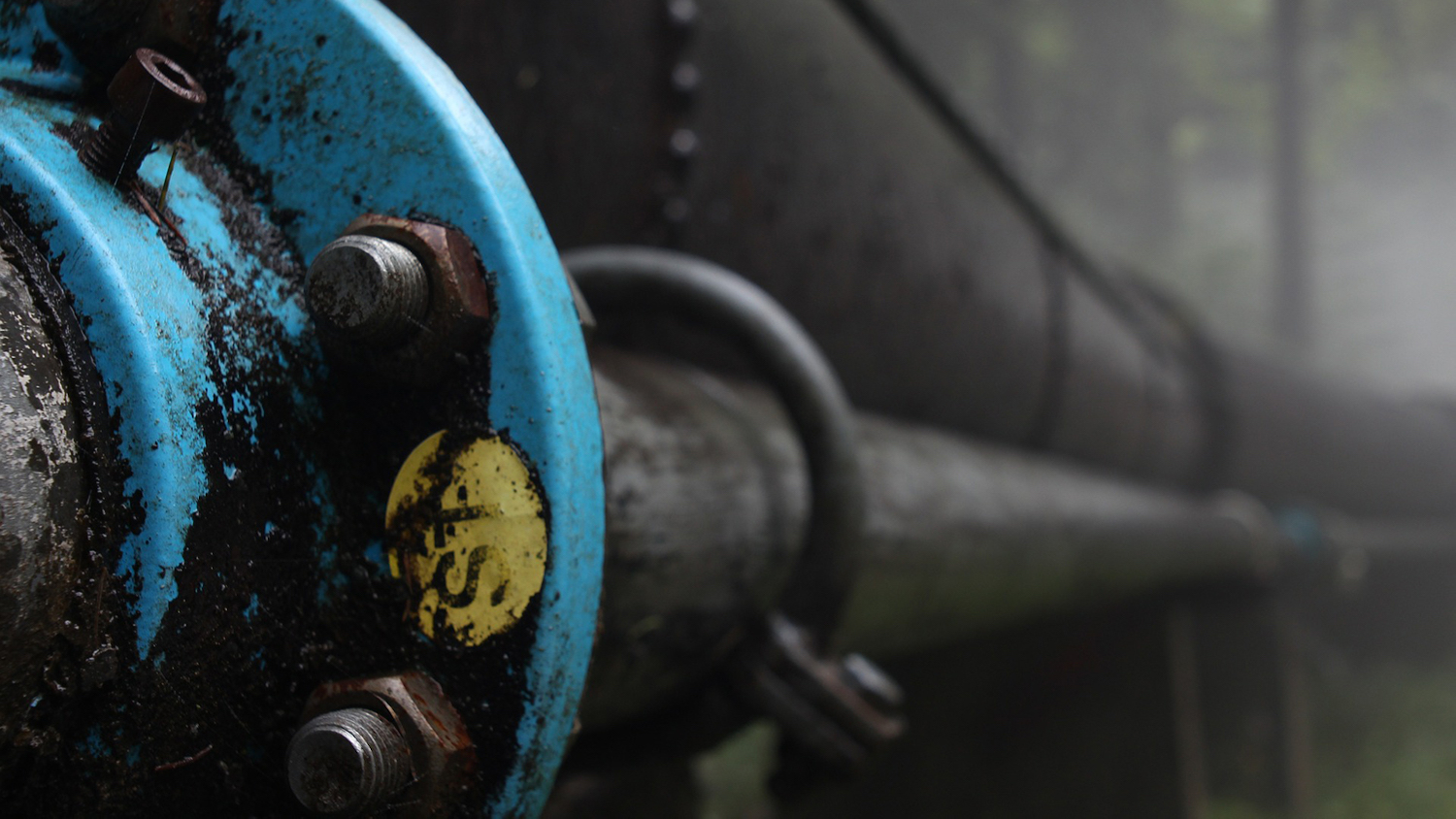 Post by Julie Johnson
The Atlantic Coast Pipeline's proposed route is a direct path through Lumbee tribal lands in southeastern North Carolina. The Native American tribe wants to protect its history and culture, but the voices of its leaders aren't always heard above the din of those prioritizing economic development over environmental concerns.
Although pipeline projects create jobs, the economics of development aren't the only concern, according to Dr. Ryan Emanuel, an associate professor of forestry and environmental resources at NC State's College of Natural Resources.
"When we say we're managing natural resources, we're either implicitly or explicitly thinking of sustainability," Emanuel explains. "We're asking whether we're leaving these resources in a state that future generations will benefit economically, spiritually, culturally, and recreationally."
Testing a Hypothesis
Emanuel has partnered with Dr. Louis Rivers, an assistant professor in the Department of Forestry and Environmental Resources, to address the environmental justice issues facing North Carolina's Native American communities.
When developers propose a pipeline project, they analyze the environmental impact, especially on minority and marginalized populations.
Emanuel, Rivers, and their colleagues tested a bold hypothesis: "Environmental justice tests are designed without the ability to detect disproportionately large minority populations, specifically American Indian populations."
To test the hypothesis, the researchers built a computer model simulating random populations with characteristics identical to the southeastern United States.
Using data from all pipeline project reviews conducted throughout the U.S. from 2015 to 2017, they ran millions of model simulations trying to understand how frequently their analyses detected the disproportionately large Native American populations embedded in the simulations.
Reckoning with the Results
Emanuel says the initial findings don't look encouraging: "Analyses commonly used for environmental justice analysis and pipeline permitting have a very high rate of false negatives — tests that say they're negative when, in fact, they're positive."
The trouble with false negatives in an environmental justice context is when the analyses government agencies, developers, and industry representatives routinely use consistently suggest no environmental justice issues exist — that is, no disproportionate impacts from pipeline projects affect minority or marginalized communities.
Emanuel says the opposite is true, proposing the tests often come back negative because flaws inherent in their design allow only negative results.
Forging a Path Forward
Emanuel and his colleagues believe North Carolina could lead the way in improving environmental justice analyses, especially since the state is home to the modern environmental justice movement.
In 1982, the Warren County Landfill protest had put environmental justice on the national stage, the term coined in response to the fallout that African-American communities experienced. That history has paved the way for productive conversations with the NC Department of Environmental Quality. Emanuel has encouraged state leaders to forge a path for other states by creating its own standards for analyzing environmental impact.
"If we don't have an accurate instrument for measuring our disproportionate impacts on poor and minority communities, we can't really say anything about the societal component of sustainability. That's what makes this a crucial part of science and practice in the natural resources," Emanual says.
Sometimes environmental justice — a grassroots issue — doesn't fit neatly into a scholarly academic box, but Emanuel addresses that challenge, arguing these issues are core to the science of sustainability in the natural resources.
"Part of the quantification and evaluation of sustainability is understanding the societal impacts of our actions in the natural environment," he says.
In the end, Emanuel hopes to continue informing decision makers about the impacts of their choices. He also wants developers and government officials to include Native American tribal leaders in honest discussions, with their concerns incorporated into decisions and entered into official records so their history is not erased, a success that would equal a victory for environmental justice on all fronts.